Professional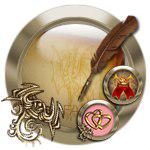 Thursday, April 23rd 2015, 11:08pm
§4. Fights and Battles
Weekly knowledge test: 24/04- 30/04/2015
4e. It is not allowed to enter battlefields and not to take part in the course of the battlefield. - What is taking part in course of a battlefield? Give samples. And which actions would be considered as not taking part in the course of the battlefield?
Post your answers here.
...................................................................................................................
For all who do not know the game yet some simple rules:
Every week (Friday morning) we publish one question to our game:
Legend. Legacy of the Dragons.

From all correct answers up to 10 participants will win one promotional game code each.

The most detailed or unique answers have the biggest chance to win.

Copy and paste-answers will NOT be considered. Same goes for trolling or spamming or inadequate language.

Personal attacks on other players in your answers/posts as well will NOT be accepted.

Answer must be in English. You can answer in your mothertongue only if you post understandable translation in English in same post as your answer.

The winners will be chosen by a mixed team of magmars and humans. The decision will be final.

The winners will be displayed after the draw in the same poste.

Codes will be sent via private messages in the forum or per post ingame.

Good game and good luck for all!

Wanna get married?
Ask me to make your wedding fun and touching

Take part and win codes:
Weekly Knowledge Test
This post has been edited 2 times, last edit by "Aixlinn" (May 21st 2015, 4:11pm)
---

Friday, April 24th 2015, 12:03am
The penalty is: first a written warning, and if you come do is ban the field not be confirmed

Regards

Visit my Gallery of Designs Click Here
---

Friday, April 24th 2015, 12:51am
Taking Part means you must be active in the battle field... Such as engage the enemy in arena, get sphere.. Do n't sit in base and do nothing... Caves Temple mine crystals fight the enemy.. Tallaars is going out and finding the enemy and fighting..

Not taking part is staying in Base Camp.. Going AFK.. Not being active in any way.. Not getting Ressed when you die.. That is Valor leeching...
Any one in a battle field that sees any player not being active should make screen shots and reporting the player to Guards and Admins...


Just a Thorn in the Heads of all those awesome Humans.. I grow bigger in their heads everyday.. I love them all..
---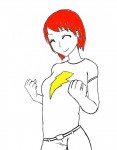 Location: West Coast USA
Occupation: School - Mechanical Engineering

Friday, April 24th 2015, 1:35am
"Fighting is like champagne. It goes to the heads of cowards as quickly as of heroes. Any fool can be brave on a battlefield when it's be brave or else be killed."
-Margaret Mitchell

Oh, if only that were true, or else we wouldn't need Rule §4.e. The sad truth is some people do go to battlefields with no intention of participating. To participate it to fight. You don't have to have every bless under the sun, and you don't have to spend tons of gold on red potions, but you should be serious about it. Don't camp in home base. Don't take off your armor. Don't stall out repeatedly. Collect crystals! Take scalps! Steal orbs! Throw a hex! Or maybe even a ball and chain! It doesn't matter if you aren't winning as long as you give it a try! You'll still get valor out of it.

If you emerge from a battlefield and your armor is still clean and shiny, you weren't trying. Don't be that guy, or you'll have to answer to both the guards (who will jail you) and the horde of angry valor players (who will probably exe you relentlessly and unforgivingly).

Cheers everyone. Have a good game.
-Rhendari
---

Friday, April 24th 2015, 1:41am
Taking part means being active and being a contributor (especially if team based battlefield ). If not active(afk) u cant get your job done be it miner,fighter, etc... To get said job done one must come prepared. ex.(miner lots of space fighter lots of buffs)
Coming unprepared is almost as bad as being afk if u have 3 slots open and are a miner u cant do your job proficiently.. When not prepared you waste the time of everyone who takes their teams benefit into consideration and hurt yourself and your team
---

Friday, April 24th 2015, 5:20am
Teamwork is the core of all battlefields, whether pvp based ones (valor, scalps, trophy hunters, +1's for executioners) such as arena, crystalline caves, temple ect. or gates of chaos where much sought after reputation and chaos particles/ gear can be obtained. Taking part is playing your part and that means once you have queued and confirmed, you intend to stay in the desired instance until completion.

Taking proper blesses/items is also critical to give your team its best chance at winning. Blesses or buffs, some of which are now categorized (main strengthening, heroic strengthening, life force) are tremendously advantageous. Examples are vertsida stem/ rainbow sphere, bov/ boe blessings like ahisma/ black dragon, trade fair potions ect. There are also protective buffs such as fatty salve and apotrope which are safeguards from those nasty Bringers of Evil's effects (chains and hexes). Necessary items to bring are mount food, summons, resurrection amulets, deliverance thuribles, scrolls of chaos, resurrection, poison, charm dispersal, and large stocks of potions that vary by users preference/ class.

Not taking part in the battlefield, leeching as commonly referred to, is frankly letting your fellow teammates pull your weight. Being AFK, or not wearing appropriate armor based on your level are prohibited, and use of very minor blesses, perhaps just a Satiety, and lack of beneficial items are frowned upon. Also, repeated incidents of not confirming once you have queued and thereby stalling the battlefield from happening is punishable where you'll not be able to join that specific battlefield for a certain amount of time.

Don't be a hindrance to your team and fill the slot that you took for that battlefield the best you can.
---
Professional


Location: India
Occupation: Network Analyst

Saturday, April 25th 2015, 1:24pm
A battlefield as per the laws and mechanics of the game, is a battle arena set in a limited time against enemy race or each other. Every battlefield has some rules and mechanics.
To not take part in the course of a battlefield, is when you are inside one but are not playing the BF according to the set rules. A BF is supposed to be a battle between two teams or at it's very least, it is supposed to be a battle between two players. IF we, as participators, are not doing that basic need, all the while avoiding fighting, or gathering resources. (Or whatever is the reasonable discourse for achieving Victory), we are deemed to be not taking part in the Battlefield.

For an example, a Crystalline Cave BF, consisting of 9 players on each side. If one player is constantly avoiding fighting by either remaining dead or not moving out of their own base, or simply by running around aimlessly, and at the same time, not mining the crystals needed for victory, then that player is not taking part in the Battlefield.

Anything from staying inactive for an extended length of time, not doing anything which achieves goal of the team for victory (Killing opposite race members, picking crystals, stealing spheres etc) Not resurrecting (be it for any reason), or staying in base citing reasons of too strong opposition etc. are all examples of such actions.
---
Intermediate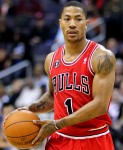 Saturday, April 25th 2015, 4:11pm
If you join in a battlefield and you don't do nothing (or very few) you can be banned. For example if you join and you don't mine crystals or fight (in cc&temple), if you don't go for shepere and fight (arena) or you don't move to fight in tallars. Also if you don't ress (in case that you died) or go afk.
Take part in a battlefield means be active all the time, mining or/and fighting.
I'm cute

---

Monday, April 27th 2015, 2:13pm
"It is not allowed to enter battlefields and not to take part in the course of the battlefield. "
When you queue to bf (battlefield), you're going there to win, to fight and defeat your opponent. You want to get some valour or simply just have some fun, spend your time as you want.
Unfortunately there are also people who just want to make your day not so amazing as before you queued in bf.
Those people queue into bf, get in, but do nothing inside, the most common thing is that they are afk (away from keyboard).
Everyone playing this game and coming to bf must have had a "pleasure" to meet some of them.
Doing nothing in bf can lead to:
-Lose of your time
-Your lose
-Giving easy valour to opponents
-Lengthening the battle
-Wasting time of others
If you notice anyone breaking this rule let the guards know. Noone wants to change awesome day to terrible one because of such people

BTW. Coming to bf just to do mission and then do nothing is also considered as wrongdoing. (So after doing dirty hands get to work!)
---

Tuesday, April 28th 2015, 11:22am
Battlefields are the one of the best thing in this game,one of the most fun for sure.
So be sure if you going in there to take part in the course of the battlefield and that you have satisfying
BATTLEFIELD REQUIREMENTS..
Battlefield requirements
Level Minimum Requirements
3-4 At least three pieces of armour
5-6 At least four pieces of armour, at least one of them must be green or higher
7-8 At least four pieces of armour, only one of them may be grey.
9-10 At least five pieces of armour, only one of them may be grey.
11-12 At least five pieces of armour, grey armour is not allowed.
13-15 At least six pieces of armour, grey armour is not allowed.
By not taking part means you are not wearing proper armor for your level and you breaking battlefield requirements,
if you dont try your best and just died and stay as a ghost and wait till the battlefield finish,
hiding in your base and running away,going afk during battlefield and staying afk till the end,those are the worse
things you can do to your teammates,so dont be one of those guys

Go hard and go strong, take proper blesses,
put your good armor,fill your belts and slots with potions/scrolles and elixirs,so go out there and give your best
and be the one that will make people talk about you in good way,and remember teamwork is the important,talk with your team
make tactics,planing what everyone should do and what not to do,and also have fun =)
If you notice someone not taking part and dont have proper requirements for battlefield make few screanshoots
and report to the guard or in the right forum section.
U mojim venama je tribina, u meni buldog rezi otkida!
Rukama stežem plavi dux i šal stani kraj mene brate zapjevaj!
OoooOOooo BHF
OooOOOo BiH
---

Tuesday, April 28th 2015, 11:52am
Battlefields are one way you could have fun, get to meet stronger players in the game and get quicker valor and scalps than normally invading human or mag land.
The Most important requirement would be good team work and cooperation. No matter how tough the opponent might be, certain strategies like holding the strongest opponent in fight and letting the rest of the team get the points to get the win in a cc or any other battlefield.
Second would be basic buffs. Better ur attributes, not only would u be getting the benefits, but also ur team would get closer to a win.
Mounts and summons are only secondary, many people could kill tough mounts with just their buffs

.
Other requirements of a battlefield would be the best of armor you can get, if not valor armor (for lvl 6 and above), blue non-valor armor would be very useful than just green armor.
Doing nothing inside a battlefield, staying still (alive or dead) is the worst ever thing anyone could do in a battlefield. Not only would u get no possible valor, but your team would have lower chances of winning.
People practicing such valor leeching, wearing armor less than the battlefield requirements are usually jailed temporarily or permanently.
Players who'd wanna do their feats or recurring UK quests in a battlefield should check if a win is possible first.
For example, in a CC with tough opponents, doing an immoyan hunt at the opponent's base would be hard and waste of time. Better to go for just the win at a time like this.
Another example would be a person with good armor and strong blesses not able to reach 113 green energy crystals in a single CC (or) the opponents taking away the red cave (most important for a CC) could drop the quest at that time, and could rush up and hold or kill the opponents in red cave, until his team mates pick as many points and go for the win
~ I will lift u up when u fall down

after i finish laughing

~
---
Intermediate


Location: Spain - Valencia
Occupation: Doctor

Thursday, April 30th 2015, 7:41pm
4e. It is not allowed to enter battlefields and not to take part in the course of the battlefield. - What is taking part in course of a battlefield? Give samples. And which actions would be considered as not taking part in the course of the battlefield?

To take part in the course of a battlefield is to join and play/help to win that battlefield, the best you can and using the items/elemets you have.

Examples: To participate in an active mode, not join and just let your character there without moving to take the final valour.
To use the appopiate armour for every lvl.

Those 2 have penaltys with guards, but there are other actions that are needed to the good development of the battlefield like: have enough space when you go cc/moroks, go well-prepared with buffs, help your team in what they ask you to do, have enough food for mount, etc

As I said before, not take part involve the 2 ones that have penaltys with guards, but also another one, when you queu and don't confirm, fist time nothing happens, second time, you receive a gift in your profile from uk guards saying you are a shame for them and if it happens again they will ban you forever, so you can't queu in that battlefield again. At 3erd time of queu but don't confirm, you get the ban... it is not forever, is just one week at the start, but well, better confirm than to get that "susprise" later xD

Cheers.
Magmar Consecrator

Italian

Spanish

English

---