Professional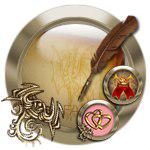 Saturday, May 14th 2016, 12:42pm
Mercenaries
Weekly knowledge test:13/05-26/05/2016
Where did the mercenaries come from? Which event caused their foundation?
Post your answers here.
...................................................................................................................
For all who do not know the game yet some simple rules:
Every week (Friday morning) we publish one question to our game:
Legend. Legacy of the Dragons.

From all correct answers up to 10 participants will win one promotional game code each.

The most detailed or unique answers have the biggest chance to win.

Copy and paste-answers will NOT be considered. Same goes for trolling or spamming or inadequate language.

Personal attacks on other players in your answers/posts as well will NOT be accepted.

Answer must be in English. You can answer in your mothertongue only if you post understandable translation in English in same post as your answer.

The winners will be chosen by a mixed team of magmars and humans. The decision will be final.

Codes will be sent to winners via private messages in the forum or per post ingame.

Good game and good luck for all!

Wanna get married?
Ask me to make your wedding fun and touching

Take part and win codes:
Weekly Knowledge Test
This post has been edited 3 times, last edit by "Aixlinn" (Jul 15th 2016, 4:00pm)
---
Professional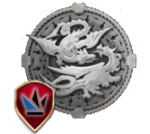 Thursday, May 19th 2016, 8:19pm
There are 3 mercenaries clans in Feo World:
-Night Stealers (Steppe Vista/Lost Wastelands)
-Stone Lotus (Barrow of Sadness)
-Red Axes (Ridge of Darkness)

The oldest and most respected clan is "Night Stealers".
The ancestors of the clan killed and expelled the Orcs from their lands. They earned authority and fame till the end of times.
Everything was fine untill some of the mercenaries decided that there should be no principals/rules in the clan, while others decided to follow honor and morality. Then the split of the clan happened.

Red Axes - No rules, complete any work that you are paid for.
Stone Lotus - Follow the justice, honor and morality.
Night Stealers - They don't seek money and they don't seek justice, they are passing the laws of the clan made by their ancestors through generations.

All of the clans hate each other and don't want to have anything in come with each other.
---
Professional

Location: Nilfgaard
Occupation: Emperor

Friday, May 20th 2016, 1:33pm
The foundation of Mercenary Clans roots back to the Era of Change

In this era,Orcs were the biggest threat to Humans and Magmars.They would do raids on villages,destroy villagers' homes and enslave them.

Due to the Orcs' cruelty to the slaves,the enslaved started to make groups and attack the sleeping Orcs at nights,booby-trap their paths and poison their food supplies.These groups later called themselves The Night Stealers and as the time past,their numbers grew as well as their strength.

But nothing lasts forever,one day,a wealthy aristocrat placed an order; he wanted The Night Stealers to catch him a living mermaid to entertain himself and his friends.One part of the clan which had mostly Humans,refused to do it since it was an immoral order which would make the clan no different than bandits.Another part of the clan which had mostly Magmars,saw this as a reasonable offer since they cared about money they'll get,not morals.This started to split the clan into three.

The Humans who disagreed with the latest ideas left the clan and called themselves Union of Stone Lotus,they worked with morals,kept the weak safe instead of hurting them.

The Magmars who agreed to catch the Mermaid also left the clan and called themselves Red Axes,for them it was about the profit,not morals or a good name.

The remaining members of The Night Stealers clan kept the good relationship between themselves and kept walking on the same path for years.
I am not those men! I am Salahaddin.
---
Professional


Friday, May 20th 2016, 7:41pm
1. they come from just normal inhabitants of Faeo, you know, craftsman, peasants, merchants, etc.,

it's during the war with Orc invasion, that people picked up weapons to defend Faeo, notice, this is about Faeo, both Magmar and human.

and after the war, these fighters have gained great skills of combat, so they dont want to go back to old business, they can do assassination or fight as mercenary.

2. and why are there 3 clans?

during a quest for the mermaids (rich merchant wants a mermaid captured for entertaining), the inner true nature caused the foundation of the clans:

Red Axe = Profit 1st, chop chop chop, u die, i collect trophy, quest done.

Stone Lotus = ethics 1st, some we do, some we don't, principle, order, wealth...

Night Stealers = old school mercs, honoring the war, and the relations built up, doing quests more like joint operations, with ethics too, call it united human and magmar merc then, cause they do well in chaos with coordination.
hi let's meet in game and have some fun :]
please use Font size > 10 for better reading
---
Intermediate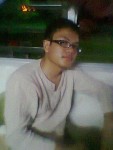 Location: Malaysia
Occupation: Free person

Sunday, May 22nd 2016, 9:10pm
Where did the mercenaries come from?
The Mercenaries was formed during the Era of Change, during which an Orc Incursions occurred across Faeo.
Which event caused their foundation?
The orc invaded and forcefully seizing land from both the inhabitant of Ogrily and Khair. From these invasion, ordinary peasants suffered most under the lack of settlement's fortification. In order to avenge for those they had lost, these very peasant armed only with kitchen utensils enacted their revenge under the cover of darkness. They are the early generation of Night Stealer.
After a certain incident related to the order to capture a living mermaid for a bored and wealthy aristocrat, The Night Stealer began to split into 3 faction, which is Union of Stone Lotus, Red Axes Clan and the original Night Stealers.
---