Professional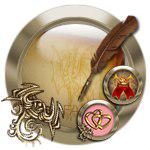 Friday, October 19th 2018, 8:39am
[PvE] Naked hunters and looters
Weekly knowledge test: 19/10/2018-25/10/2018
Where there is naked hunters, there is looters. One comes with the other. And as we all know, attacking a monster does not make it your property and the one with the highest damage gets the loot. May the better win! Considering all this and the reduction of money drop, why do you think there is still so many naked hunters out there? Is it really still worth it?
Post your answers here.
...................................................................................................................
For all who do not know the game yet some simple rules:
Every week (Friday morning) we publish one question to our game:
Legend. Legacy of the Dragons.

From all correct and complete answers up to

5 participants

will win one promotional game code each.


Only complete and detailed answers will be rewarded. If there is more than 5 detailed and complete answers the most unique answers have the biggest chance to win.



Copy and paste-answers will NOT be considered. Same goes for trolling or spamming or inadequate language.

Personal attacks on other players in your answers/posts as well will NOT be accepted.

Answer must be in English. You can answer in your mothertongue only if you post understandable translation in English in same post as your answer.

The winners will be chosen by a mixed team of magmars and humans. The decision will be final.

Codes will be sent to winners via private messages in the forum or per post ingame.

Good game and good luck for all!

Wanna get married?
Ask me to make your wedding fun and touching

Take part and win codes:
Weekly Knowledge Test
This post has been edited 1 times, last edit by "Aixlinn" (Nov 9th 2018, 12:06pm)
---

Friday, October 19th 2018, 5:56pm
I dont belive it is as profitable from the raw silver drops as it once was, but i understand that with the drops you can get and the new bronzze, silver and gold coins added, This can make it worth while.

However with the way the game is going i do not belive stalling levels to naked hunt is worth it in the long run, The game has become more about being high level.

on the topic of looters i understand why people do it, it is hard for people to make a profit on low levels without sinking lots of time or money into it, but i also belive that looting is not the best way to make a start to this game.
---

Friday, October 19th 2018, 6:21pm
I think it isn't worth if you dont have red tool or level 5+. It is hard to earn money from only silvers. They drop elixirs, leather items, green items, pet food, green, blue and purple coins that gives silver and chess pieces. You can use eye of truth to get crystal of truth, vertsida's flower/rainbow sphere to get evil eye.
Also you can drop fragments of spirit amulets to get a 15 level wraith. Fragments are worth like 60-150 gold depending the fragment.
Shortly i think it is very worth if you are valour player because it isnt giving any xp
---
Professional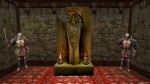 Saturday, October 20th 2018, 11:15am
Well maybe some people still call themselves "valor players'' so they cant get exp because its bad,but now getting valor is easier then ever so you dont need to pay attention to exp that much,just get statue of exp reduce it and its good aswell and you can hunt.
these days you get less silver and i think the chance of getting green drop is lower aswell
and really if you count that if you use luan its 7,50s and you get profit about 2/3s thats nothing if you get no drops
in long term if you only naked hunt you wont get far,if you had red tool it would make much more money only thing you have to be
careful and you have to work maybe that aswell why ppl naked hunt because they are lazy to do other stuff or they dont think you can earn gold better way!
Talking about looter i think they are pretty much extinct,okay there are maybe few here and there but mainly there is only 1 guy that everyone knows,and if you compare to time back when you even could get jumped by 2 looter in one fight then its nothing
For me id better suggest to do other thing to get money even picking fire flower or cuckoo is maybe better!!!
but in end of the day ofcourse it depends on each person how they think what is better profit....But dont naked hunt its for lazy ppl

I don't have no fear of death. My only fear is coming back reincarnated.
---
Professional

Location: Anywhere, Anytime
Occupation: Searching for the real meaning of life

Monday, October 22nd 2018, 6:11pm
Personally speaking, naked hunters are not bad, they have personal goals and don't want to level up so fast.
I was once a naked hunter too, was funny and relaxing to get drop without getting exp or having problem with clicking every 2 seconds to attack in rainbow, but once you met the looters it become something really hard to deal with, it become stressfull to deal with all those looters around.
So I decided to lvl up and gather resourse.
But any medal have his own bad part and good part, cannot complain naked hunting at all, is really good to stall years and years one level.
But the only thing that i want to let you know : are you really enjoying the game by watching all your in game or out game friends that play the same game growing, and now after 5 years they are mage, lvl 16+ and you still lvl 5?
In the end, speaking for me, stalling a level that long can make me letteraly crazy, is a game, so play if u want, if u want take exp take it, without the pressure and the fear of levelling up.
I'm here to relax, not to treat the game like another real world.

Don't be jelous of others, try to care about yours, only after that you will understand what you really have. P.S. Is very very very hard

but i will try my best

---