Professional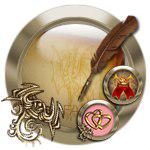 Friday, October 26th 2018, 10:16am
[RULES] Article 4
Weekly knowledge test: 26/10/2018-01/11/2018
Please explain this article in detail. Especially the part 4e. In which situations are players not forced to keep resurrecting and why?
Post your answers here.
...................................................................................................................
For all who do not know the game yet some simple rules:
Every week (Friday morning) we publish one question to our game:
Legend. Legacy of the Dragons.

From all correct and complete answers up to

5 participants

will win one promotional game code each.


Only complete and detailed answers will be rewarded. If there is more than 5 detailed and complete answers the most unique answers have the biggest chance to win.



Copy and paste-answers will NOT be considered. Same goes for trolling or spamming or inadequate language.

Personal attacks on other players in your answers/posts as well will NOT be accepted.

Answer must be in English. You can answer in your mothertongue only if you post understandable translation in English in same post as your answer.

The winners will be chosen by a mixed team of magmars and humans. The decision will be final.

Codes will be sent to winners via private messages in the forum or per post ingame.

Good game and good luck for all!

Wanna get married?
Ask me to make your wedding fun and touching

Take part and win codes:
Weekly Knowledge Test
This post has been edited 1 times, last edit by "Aixlinn" (Nov 2nd 2018, 9:19am)
---
Professional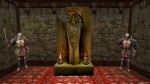 Friday, October 26th 2018, 2:17pm
Sooo

First you cant talk with your friend or who ever how you want to end the battefield,for example someone need some valor to rank and you agree that you will let him do alot of damage and win so he finnaly got that becasue he cant on his own,that not allowed and is against the rules and other any other agreements are not allowed

So that would be not wearing armor,only using healing so he would do more damage,just blessing alot so you would have more hp so that means more valor and etc

You cant participate withour armor that against aswell and even if you have them there are rulles on what you have to have at level

Player have to have armor acording to battefield requirments each level you have to have better armor,so before you join battlefield go to battlefield requirments and see if you are allowed otherwise you will get in trouble for not having that

and last thing that you were waiting for i guess,you cant go in battlefield and just do nothing like hiding in shop as some ppl do or just go in fight skip your turns die and just stay dead for rest of the battlefield thats not allowed

and the players might not be forced to ressurect maybe,if you are hexed,injured after few fights cuz some ppl try to get 5 points just with fighting or if your teammate is not participating and hidding or just not resing so it would not make even sense to rese,or if you are just lost souled and you cant thats probably the best reason.
I don't have no fear of death. My only fear is coming back reincarnated.
---

Monday, October 29th 2018, 3:58pm
You cannot "sell" the game in order to make other sides quests such as 30 green, 6 consecutive crystaline caves etc. . Also in fights not using belts+ effects+ giant elixir + mounts and summons in order to give more valour or point(If it is cc and event time) to other side or your teammate is against the rules.

You cant go naked to battlefields. If you have armour you should wear it. You should have armour according to battlefield requirements. Look battlefield requirements before entering in order to no get banned.

Lastly you cannot wander around, stay dead and afk in base or somewhere else. You should fight or collect to change course of battlefield. In my opinion getting mirrored and being captured in base doesnt count as
wandering around. Because if you get mirror you cannot res yourself also if you get captured by other race and if they are better than you (or got lots of effects/summons) you will probably die when you exit from base.
---
Professional

Location: Nilfgaard
Occupation: Emperor

Monday, October 29th 2018, 4:37pm
First off, the article itself starts with 4.a "Participation in fights with a previously agreed outcome is not allowed. "
So the players participating in that battlefield should not agree on who will win and who will lose beforehand. Both teams should do their very best to win. To give an example: Player X of human race can't go to Player Y of magmar race (races can be vice versa or the players might be from the same race, player x could be convincing player y to let the enemies win, it's still rigging) and say "We will win the 1st temple, you will win the 2nd, then we will win the 3rd, you will win the 4th and so on" which is against the game rules article 4.a
4.b
is basically this: Agreeing on the course or the outcome (as seen in 4.a, agreeing on the outcome is forbidden) is prohibited. Players can't agree on who will win and who will lose which fight or battlefield, they are obligated to do their best to win at all times. Of course, the tactical agreements within a team is not included in this. To put it simply, one cannot agree with an enemy race member on what items/elixirs to put and what items to not put in their belts (battle slots), which effects to use or not, which summons or mounts to use and which ones not to. Everyone is free on whatever they want to use to win the battlefield. Other than this, one can't agree with the enemy race members on what to do inside that battlefield, should one player have a quest, he/she shouldn't ask the enemy to let them do it, they should ask their team to help them do it (which is a tactical agreement within a team).
4.c is "Fighting naked in PvP events (if it's prohibited in the news)" which speaks for itself. Should fighting naked in a pvp event be addressed as forbidden in the news, then during that pvp event players will have to wear their armours.
4.d is a rule about battlefield requirements, it's explained in this page as to which level groups have to wear how many and what colour items to be counted as "dressed up" in battlefields. Should they not obey this rule, they'll get jailed for being naked in battlefield.
Finally, 4.e:
"It's not allowed to enter the battlefield but not take part in it."
It means that when a player queues up and confirms the call to get inside that battlefield, that player from that point on is obligated to fight and/or gather depending on which battlefield they're in. In crystalline caves, players can choose to fight or gather to help their team advance, same goes for temple (3 spheres per player, after making 3 spheres, players will have to fight to take part in the course of the battlefield, or maybe they just go gather the crystals the enemy desperately needs, therefore taking part in it, damaging the enemy plus helping their team, it's up to player's own imagination) but for arena one can try and rush for sphere, drop it in their base, then attack and stall an enemy, dealing 0 damage yet still being useful for the team, therefore taking part in it.
For tallaar's halls it's all about fighting, should one refuse to fight, then they're not taking part in there. Similar goes for Meridian Vaults, players have to either fight (like most of the time) or try to rush and take enemy flag and bring it to their base.
All of the mentioned above are different ways of taking part in different battlefields. Anyone who stays afk in a game even after they fight a few times are still considered not taking part in that battlefield and are punished for that. However, should a player get hit with solumir's mirror/solumir's enchanted mirror or a similar effect that prevents them from resurrecting, they will have to stay dead, so they can't resurrect. At this point, the best way to help their team by taking part in the battlefield is scouting the enemy as a ghost thanks to no transfer time between places. Should the enemy team members stay in the player's base for a long time, preventing them from resurrecting (by simply attacking as soon as they resurrect) then they're right to wait for the enemy to go away, as long as the enemy stays in the base, the players' hands are tied.
I am not those men! I am Salahaddin.
---
Professional

Location: Anywhere, Anytime
Occupation: Searching for the real meaning of life

Tuesday, October 30th 2018, 7:04pm
Please explain this article in detail. Especially the part 4e. In which situations are players not forced to keep resurrecting and why?
Basically is not allowed to contact with the enemy team and agree on the fights outcome, on what you have in your belt, on buffs that you use, on summon and/or mounts that you are going to use.
Also there are many equipment requirements to being able to participate in the battlefields :
level 3-4 At least three pieces of armour
level 5-6 At least four pieces of armour, at least one of them must be green or higher
level 7-8 At least four pieces of armour, only one of them may be grey.
level 9-10 At least five pieces of armour, only one of them may be grey.
level 11-12 At least five pieces of armour, grey armour is not allowed.
level 13-15 At least six pieces of armour, grey armour is not allowed.
As the rule established, you have to take part into the battlefield, welp, if you didnt want to participate don't even quee up
That means, you cannot stay too much time dead, or stay dead to make enemy waste time because, in some cases, they cannot win otherwise(for example arena 2 v 2 and 2 got mirrowed).
But this article is really, really grey, because is just matter of wrong person that you get reported for actually nothing and get banned and get a 50g of bill to pay to get out, like what a heck? .-. And ofc you see people that in temple do absolutely nothing to win/lose, even dmg to make them apparently being participants to the battlefield that go out without any problem.
Those are times where you question the real meaning of this rule, and you realise that this doesn't mean anything if there is no one that reports the facts.

brute but real reality of this rule.

Don't be jelous of others, try to care about yours, only after that you will understand what you really have. P.S. Is very very very hard

but i will try my best

---
Professional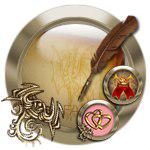 Friday, November 2nd 2018, 9:21am
Just one remark for completion:

it is also not in the normal course of a battlefield to camp in enemies base and slaughter them right after resurrecting. Certainly not, if the instance can be closed in handing in crystals ...
Wanna get married?
Ask me to make your wedding fun and touching

Take part and win codes:
Weekly Knowledge Test
---