Professional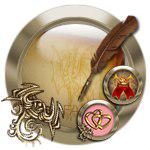 Friday, November 23rd 2018, 10:38am
[EFFESCTS] Talents
Weekly knowledge test: 23/11/2018-29/11/2018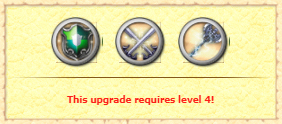 What are talents? How can they be reset? Does it make sense to reset talents? What would be needed for that and how can you get it?
Post your answers here.
PS: You might need to look for someone speaking Zombie!
...................................................................................................................
For all who do not know the game yet some simple rules:
Every week (Friday morning) we publish one question to our game:
Legend. Legacy of the Dragons.

From all correct and complete answers up to

5 participants

will win one promotional game code each.


Only complete and detailed answers will be rewarded. If there is more than 5 detailed and complete answers the most unique answers have the biggest chance to win.



Copy and paste-answers will NOT be considered. Same goes for trolling or spamming or inadequate language.

Personal attacks on other players in your answers/posts as well will NOT be accepted.

Answer must be in English. You can answer in your mothertongue only if you post understandable translation in English in same post as your answer.

The winners will be chosen by a mixed team of magmars and humans. The decision will be final.

Codes will be sent to winners via private messages in the forum or per post ingame.

Good game and good luck for all!

Wanna get married?
Ask me to make your wedding fun and touching

Take part and win codes:
Weekly Knowledge Test
This post has been edited 1 times, last edit by "Aixlinn" (Nov 30th 2018, 8:15am)
---
Professional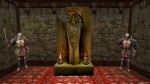 Friday, November 23rd 2018, 12:13pm
Sooo
What is tallent you ask? Talents are used to improve the stats of your character that be your fighting stats or your proffesion ones!
you ussaly have to choose between 2 or 3 optinons for grey you only need crystal of truth.
what is that you can get them by using special talisman by hunting or just buy them from other ppl
you need them to upgrade talents grey you need just them but further you need books or rank
there are grey,green,blue,purple and red talents each need more crystals.
how to get books ? you can get them in various event you can participate and purple and red you can buy from ppl aswelll
So is there point to reset them? it depends on your prefecene and what you like more/need.
so maybe in low level you pick for example talent that reduce phisycal damage,but later on when you are mage you need magical damage too so either you pick magical or you pick both but it will give less than only magic or phyicial
so mainliy it depends on your own preference!
How to reset them? First you go to talent section then you scroll down to bottom and there you can reset them for 7 travels stones and then you have to wait 3 days to do that again
what are travels stones and how to get! so you can use them with special amulet to get back to your estate its teleport,and and you can get them from red urchi bag i think you get 1 pcs from it and you can get from fair, bank shop and from event trade journey accros seven seas you can buy them for iou!!!

I don't have no fear of death. My only fear is coming back reincarnated.
---
Professional

Location: Nilfgaard
Occupation: Emperor

Friday, November 23rd 2018, 4:51pm
Talents are the special kind of combat skills that give us attributes (like durability, will, intuition etc.) or affect our gameplay in other ways (such as giving magic protection, reducing the critical hit damage received, increasing the amount of valor we get). There are 3 columns of talents. Left column has talents players can take & upgrade by achieving certain levels. Middle column has talents that can be taken & upgraded by reaching certain ranks and finally, right column has talents that can be taken & upgraded via studying the correct volumes from 1 to 5. Other than these conditions, all of the talents require an amount of crystals of truth which can be mainly received by hunting under the prophecy effect (items such as Eye of Truth or Seasons Deck give this effect. Eye of Truth can be used once a day, Seasons deck can be used once a day only during seasonal events).




First one's on the house:


To reset the talents, players have to go to Backpack-->Combat Skills-->Talents and go all the way down to last line of talents and below them there should be "Reset talents" button. By clicking that, the player will take back every talent they've chosen (the crystals of truth spent on those talents will not be transferred back, but the talent colours will stay the same) and will be able to choose again to their liking. Using this feature for the first time is free, but afterwards the players will have to pay 7 Travel Stones to reset their talents. Also, after resetting talents there will be a 3-day-cooldown to reset them again.

Yes, it is reasonable and does make sense to reset the talents.


For example: A level 16 war mage player can choose will, intuition, increased xp gain, physical damage protection and physical critical damage increase to help with the hunt, but then reset them to get a completely different set of talents such as suppression or concentration, according to their fighting style, agility or protection, protection from both magic and physical damage, increased valor gain... the list goes on like this. It depends on one's imagination and play style.

One needs Travel Stones to be able to reset talents

Travel stones can be bought from Galash's Shop (Magmars) / Voldemar's Shop (Humans) during the 3rd phase of the event "Trading Journey Across the Seven Seas". However players can get these items in other ways such as completing 5 quests in a row for Little Dragon Urchi and opening the Luxury Urchi Sack.
I am not those men! I am Salahaddin.
---

Friday, November 23rd 2018, 8:30pm
Talents gives us parameters. There is three different choice for every talent ( hp, strenght etc)
And we can choose what we need. They can be upgraded aswell.
If we wanna change them we should do only reset them with 7pcs of travel stone (
http://warofdragons.com/artifact_info.php?artikul_id=17414
) and we can get that stone from urchi sack and some events. ( Trade journey )
Yes its important to reset talents because, now i am 5 and 40-60 hp is important for me but when i getting higher level, its not that important. I will choose percent regeneration instead basic hp. Thats why

For talents, some of them need just level or rank but the most importants's necessity is talent books. And for upgrading the talents we need crystal of truth.
For crystal of truth, we should hunt while under effect eye of truth (
http://warofdragons.com/artifact_info.php?artikul_id=26011
)
We can get that effect from shops or we can just buy crystal of truth from other players
---
Intermediate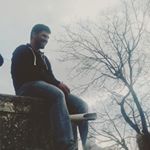 Location: Right over there
Occupation: Sarcasm

Friday, November 23rd 2018, 9:17pm
Hullo peeps! Talents huh? Small and crisp:
Talents are basically skills that are useful in fights and professions as they increase your combat stats (like hp, strength, will, wisdom etc.), increase valor/experience gained in PvP battle and various increments in professional stats.
Talents can be accessed by going to backpack>combat skills>talents.
there they are set in 3 columns:
Column 1-Talents by level
Column 2-Talents by rank
Column 3-Talenst by talent volumes(got through various means and events throughout the game)
The level of a talent is decided by the colour: grey(lvl1), green(lvl2), blue(lvl3), purple(lvl4) and finally red(lvl5).
These levels are increased by a special crystal called the Crystal of truth. These crystals can be attained by using Eye of truth and seasonal deck while hunting monsters who drop these when we are under the effect of divination. As the level of a talent grows, the amount needed to level up to the next colour increases manifolds.
Yes talents can be reset according to the needs of the player and it makes perfect sense when u become a mage. For example, when i was lvl10, I used the "protection from physical crit damage" section of the Defence Skill Code. But when i became a mage i reset my talents and switched to "protection from magical crit damage" section of the same talent. So it makes sense in such scenarios...
To reset the talents you need a traveller's stone. the first time in your faeo life you can reset the talents for free but next time you need to use 7 stones thereafter
As far as i know there are only 2 ways to aquire this travellers stone:
1. Opening luxury urchi sack which you get by doing little dragon urchi quest 5 times in a row.
2. The Trade Fair of Wonders reward shop
THATS ALL FOLKS
CHEERS AND HAPPY GAMING



---