Dear visitor, welcome to Legend: Legacy of the Dragons Forum. If this is your first visit here, please read the Help. It explains in detail how this page works. To use all features of this page, you should consider registering. Please use the registration form, to register here or read more information about the registration process. If you are already registered, please login here.
Professional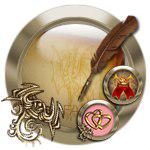 Friday, November 6th 2015, 10:21am
How do Kroffdor/Eldiven reputations work?
Weekly knowledge test: 06/11-19/11/2015
How do Kroffdor/Eldiven reputations work? Can you do both the same time?
Post your answers here.
...................................................................................................................
For all who do not know the game yet some simple rules:
Every week (Friday morning) we publish one question to our game:
Legend. Legacy of the Dragons.

From all correct answers up to 10 participants will win one promotional game code each.

The most detailed or unique answers have the biggest chance to win.

Copy and paste-answers will NOT be considered. Same goes for trolling or spamming or inadequate language.

Personal attacks on other players in your answers/posts as well will NOT be accepted.

Answer must be in English. You can answer in your mothertongue only if you post understandable translation in English in same post as your answer.

The winners will be chosen by a mixed team of magmars and humans. The decision will be final.

Codes will be sent to winners via private messages in the forum or per post ingame.

Good game and good luck for all!

Wanna get married?
Ask me to make your wedding fun and touching

Take part and win codes:
Weekly Knowledge Test
This post has been edited 4 times, last edit by "Aixlinn" (Nov 27th 2015, 1:22pm)
---
Professional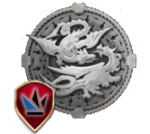 Wednesday, November 11th 2015, 10:07pm
Well... Since noone wants to give it a shot, I will try...
Kroffdors and Eldives had waged war for centuries and they are always looking for new allies. You can join to one of the races after hitting 11 lvl and doing initiation mission.
Names of initiation missions:
- «Invisible hazard» (Eldives) [You need to kill 10 Kroffdors]
- «Hidden threat» (Kroffdors) [You need to kill 10 Eldives]
Increasing reputation:
To make your reputation grow you need to gather
Centridos
and
Incarnums
. To gather those items you need to be under effect like Rainbow/Vertsida -
Ulleruni
/
Irrigudo
.
To get those effects you have to immolate one of the things:
-
Demon Shackle
s (10 pcs)
-
Silver-plated Petal
( 290 pcs)
-
Liquid Nacre
(200 pcs)
-
Malleable Stone
(130 pcs)
-
Crimson Crystal
(1 pc Eldives)
-
Flickering Flower
(1 pc Kroffdors)
***!! You can't gather both reputations at the same time - when you get rep from one side the other will decrease !!***
---

Thursday, November 12th 2015, 5:23pm
Ok so first things first. This rep is available to players from lvl 11 onward.
You increase the reputation by using
http://warofdragons.com/artifact_info.php?artikul_id=4784
and
http://warofdragons.com/artifact_info.php?artikul_id=4779
( or their kroffdor counterparts)
One item gives you a buff and the other a curse for your opponent.
Both items give reputation when used.
Now the fuel of the items is
http://warofdragons.com/artifact_info.php?artikul_id=4758
(and
http://warofdragons.com/artifact_info.php?artikul_id=4759
for the kroff items).
You get them from hunting kroffs and eldives respectiely with low chance.
After using each item 100 times it upgrade its quality.
grey->green->blue->purple->red.
Along with its quality the strength of the bless/curse increases.
Once every 4 days you get a recuring quest to get an amulet which will increase the chance to get centrudos ( incariums) for 2 h and the amulet itself has a 6 h lifespan.To get it you need to offer some proffesion resource or you can pick a crimson crystal ( for eldive rep) or flickering flower (for kroff rep) in their respective territory put their by their enemies ( krofdors and eldives are enemies ) To get a crimson crystal you can go to crossroads to get one. Sadly i dont know how long is its respawn timer.
Lastly these reputations cant be raised together. Its either one or the other. The rewards are exacly the same for both factions. You can ofcourse after getting red medal with eldives for example to switch to kroffdors and get that to red medal so you can have 2 red medal for reputation rating.
---

Thursday, November 19th 2015, 3:47pm
Eldives
Eldive rep. available from level 11, after completion of the Initiation quest, which can be received from Chooli-a-Veyna (humans) and Fairy-a-Maiya (magmars).
Quest requires the kill of 10 Kroffdors [10]. Upon completinf players has the right to choose
Standart Prozio
or
Standart Antizio
which will increase the the reputation by 5 of their use. They can be activated with 5 pcs Centrido. They will also increase their capacity by 1 unit. Their capacity can be increased also with Luxite as per the following:
If used in the Riverhead of Wrath (humans) or in the Eldives' Outpost (magmars) , it will increase the capacity of your Prozio.
If used in the Vale of Visions (magmars) or at the Crossroads (humans) , it will increase the capacity of your Antizio.
Only one of the items can be received fromt eh quest but the other can be purchased for 25 gold from the shop as per personal decision.
Prozio upon using give the blessing of Magic Aureole that increase the attributes of the player for 1 hour. Depending ont he color of the Prozio is the Bless strenght.
Antizio create negative effects that can be used on mages. Depending on the color fo the Antizio the Negative effects duration can be 30 minutes or 2 hours.
Negative effects from Antizio can be cleared with Scroll of Klarifa and protection from them can be done for 2 hours with Scroll of Apologia
Capacity of Prozio/Antizio and Reputation
When 100 capacity is reached your machine will turn to the higher lvl ones (green) and give you reputation up to 1000. You can turn the machine to green before you have reached 500 reputation.
When the machine reach 200 capacity it will turn blue and give you reputation up to 2000. You can turn it blue before having 1000 reputation.
When the machine reach 400 capacity it will turn purple and give you reputation to 2500. You can turn the machine purple before having 2000 reputation.
When the machine reach 2000 capacity it will turn red and you will start gain reputation to 3000. You can turn the machine red before having 2500 reputation.
Red Badge Quest - Bring to Chooli-a-Veyna (humans) and Fairy-a-Maiya (magmars) 400 pcs. Centrido and 50 pcs. Luxite.
Rewards:
Players receive the ability to buy Spells to help them in fight. Accordingly to the badge they are being gray, green, blue, purple and red but they respond also to the lvl - Gray for lvl 11, green for lvl 12, etc..
Players can buy Centrido Procurement books accordingly to the bagde received. They increase the drop of centridos when killing Kroffdors.
Recurring Quests:
Centrido procurement ritual - Received every 6 days from Bring to Chooli-a-Veyna (humans) and Fairy-a-Maiya (magmars) - 2 hours blessign talisman that increase the centrido drop and the fight attributes fo the players. Most used resource in exchange of the bless is Crimson Crystal along with other non-related to the reputation game resources.
Please note that if you are member of Eldive reputation followers and you pick the kroffdor flower named Flickering Flower, then you eldive reputation will get decreased!
Magical ancient race: Eldives - Once every 14 days received from Warrior Glif-a-Mirey (humans) and Warrior Lemm-a-Ruviy (magmars) - depending on the stage of the quest completion players can receive amulet from gray till purple magic aureole.
Mount:
Amulet of Alastor can be received After the player have received Blue Badge of the Eldives and lvl 13.
During the event Kroffdor Legions of Death player has chance to receive a note. It's a straight forward few steps quest that allow the players to putchase the mount.
More informatin regarding Blesses, Negative effects and items exact names you can find HERE
.
Kroffdors
Kroffdors rep. available from level 11, after completion of the quest Ordeal by Blood, which can be received from Dimedora (humans) and Reodora )magmars).
Kindly note that there is no difference of the way that reputation is being increased or the blessings and effects it does. Just the machinery and the resources are different. You can get familiar with their names
HERE
The event for the mount of Hagrodorf is called Eldive Legions of Death.

Choose me for your
Consecrator

---
Professional


Thursday, November 19th 2015, 3:59pm
Kroffdor and Eldive reputations are available to players who have reached level 11. After completing initiation quests, you will be able to receive resources from each faction - centridos (for kroffdor reputation) and incarniums (for eldive reputation).

There are two machines in each reputation - one which gives you a bless and one which places a curse on the enemy. To use the bless (Aureole blessing) you must have 5 centrido/incarniums in your bag. The strength of your blessing depends on the level of your bless machine. At level 0 you receive weak aurole, 100 regular aureole, 200 strong aureole, 400 great aureole and finally at 2000 mighty aureole. Upon getting a bless, your reputation increases by 5 and your machine level increases by 1. You can also increase the machine level using luxites (for kroffdor reuptation) or flamians (eldive reputations). The same process also applies for cursing the enemy, except only 3 of the resources (centrido/incarniums) are required. Note, if your reputation reaches a certain badge level and you do not have the corresponding upgraded machine, you will not be able to receive reputation upon use.

Every 5 days, it is also possible to receive a special blessing which increases your procurement level. By doing so you may obtain more centrido/incarnium drops per hour. To receive this bless amulet (which blesses you for 2 hours) you must donate some resources. These include: crimson crystals, mallaeble stones, flickering flowers, silver plated petals, liquid nacre and demon shackles.

Now in terms of the benefits of each medal, there are many. First and foremost, as you increase your aureole/destructor level, you will have a stronger bless/hex to use on yourself or the enemy, which is advantageous in PvP scenarios. Also, at each badge for the reputation, you can buy a book to increase your procurement level permanently and also a bless which you can apply to yourself in fights for a certain amount of mana. The higher your reputation, the better the procurement level you can obtain, as well as bless. To actually get a worship badge in either faction, you require mighty-aureole magic (2000 machine level). In order to gain a red medal for both kroffdors and eldives, you must first complete one badge then speak with the NPC and donate some resources to be able to obtain their reputation. Upon doing so, your other reputation will become zero, however now you can work the opoosing factions reputation.
---