Dear visitor, welcome to Legend: Legacy of the Dragons Forum. If this is your first visit here, please read the Help. It explains in detail how this page works. To use all features of this page, you should consider registering. Please use the registration form, to register here or read more information about the registration process. If you are already registered, please login here.
Professional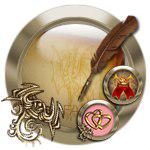 Friday, June 22nd 2018, 10:43am
[QUEST] Seasonal events
Weekly knowledge test: 22/06/2018-28/06/2018
Which one of the seasonal events is your favourite and why?
Post your answers here.
...................................................................................................................
For all who do not know the game yet some simple rules:
Every week (Friday morning) we publish one question to our game:
Legend. Legacy of the Dragons.

From all correct and complete answers up to 10 participants will win one promotional game code each.

The most detailed or unique answers have the biggest chance to win.

Copy and paste-answers will NOT be considered. Same goes for trolling or spamming or inadequate language.

Personal attacks on other players in your answers/posts as well will NOT be accepted.

Answer must be in English. You can answer in your mothertongue only if you post understandable translation in English in same post as your answer.

The winners will be chosen by a mixed team of magmars and humans. The decision will be final.

Codes will be sent to winners via private messages in the forum or per post ingame.

Good game and good luck for all!

Wanna get married?
Ask me to make your wedding fun and touching

Take part and win codes:
Weekly Knowledge Test
This post has been edited 1 times, last edit by "Aixlinn" (Jun 29th 2018, 7:51am)
---
Professional



Friday, June 22nd 2018, 12:34pm
Favourite seasonal events
For me, its
December -Winter time in Faeo
.
First it`s because winter is my favorite season, the most intense time when youre being grateful for what you have.
Although you should be grateful every day and not just the holiday season, winter is a reminder that home is where the heart is.
Secondly, is
snow
everywhere so...

Except from that:
- December event its one of the
longest seasonal event
that Faeo has;
- Usually we have(had) the
biggest trade fair
of them all;
- We recive
presents
in boots (ST.Nicolas) and under the tree (father Christmas)
- We can decorate estates with nice
Christmass tree
and the
Fluffy Eldrick
gives us cool stuff;
- Free
winter potions
everywhere;
- Good chances to get the
gold coins
from hunting;
-
Ginger Mead
buff;
- opportunity to work alongside your clan for the
Winter Clan Quest
;
- Big
no-break fights
for the Christmas tree;
- Challanging fights with the
northern savages
;
- One of the biggest sortment of goods in the
Snow Bazaar
;
- Auction for the permanent
Ice Bear Amulet
;
Aaaaand:
This post has been edited 1 times, last edit by "Nefertiti" (Jun 22nd 2018, 1:34pm)
---
Trainee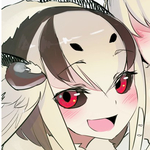 Location: Germany
Occupation: professional amateur

Friday, June 22nd 2018, 2:35pm
For me its October - Halloween!~
It's the spoopiest event in Faeo just followed by November - Zombie Invasion and since its always starting towards the end of october those spoopy events usually chain into each other

October is the month where you can grow your own personal pumpkin greenhouse in your backpack, and like growing pumpkins iny our backpack isnt already amazing you also get to smash them for yummy sweets that will give you an advantage in battle.
And once you start being a bit more confident for a ambitious pumpkin growing project a peculiar little bat in your estate will help you grow a massive pumpkin that will spew sweets at you daily!
The witches are making some weird concoction to grow event more sweets! And if you manage to carve a pumpkin without squashing it with your pudgy unskilled hands you can make it into a spooky lantern and get a amulet thats so scary that it has a chance to spook people into a stun and weaken them aswell as on higher levels lower their magic defenses out of fear.
And from reports I heard people that do PVP can throw stinky sacks at each other...
But ehm to sum up, lots of sweets... lots of pumpkins and free buffs and lvl 16 sweets for some reason have so many preservatives in them that they dont have a shelf life while lower level sweets are only good for 2 weeks.. i know life ain't fair.
---

Friday, June 22nd 2018, 7:40pm
I like Nowember event the most. And why?
1. its long time event. This event isnt for one week, but almost whole month
2. many quest you can make - primary killing creatures
3. funny gifts with zombies :o)
4. liche coins - every "bonus" drops are great
5. Fifty pieces of Silver Coin = money, money, money :o) Good if drop as bonus
6. Final rewards - amazing collection of rewards
7. Necrus sphere - I love "every day drop bonus items" item. And this one is till the end of May next year

This event isnt boring, every day you have many activities to complete. Great rewards and fun.
Thank you for events like this one.
---
Intermediate


Saturday, June 23rd 2018, 8:05pm
My favourite event is November Event , because it goes for month long. You get a chance to get Necrus sphere which is a daily for about 6 months

You get decent rewards for hunting for eg liche coins , which can be exchanged for money

You can get free buffs by burning liche coins
You get red premium pots for completing quests
Only event where u can get free pet , and can make it to blue too without [paying
money
You get Free gifts which can even be sent to mags ;wink:
Free zombie summon amulets which are corresponding to your own level
Mages get a chance to get free dark/light shards for quest wihout paying money

There is also a free emoticon in the event reward list , I personally like the zombie emote a lot

---
Master

Location: Nilfgaard
Occupation: Emperor

Sunday, June 24th 2018, 1:08pm
To be fair, my favourite seasonal event is "August - Time for Nature!" because i like the style items from that event as well as the event itself. All I have to do is just gather midges and that's it, no boring quests, no ghosts to find, no lucky guesses. To me, it's the easiest event since i can take anything i want from the event shop and still be able to buy 1500 food.

The event is pretty simple, which kind of wins out when compared to other seasonal events.
I am not those men! I am Salahaddin.
---
Intermediate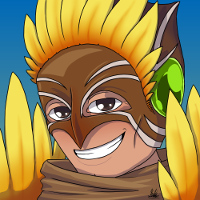 Sunday, June 24th 2018, 6:02pm
I like the November event as it's a whole month long so one of life's hiccups is less likely to make me miss it, has some nice rewards like the mummy pet and Necrus Sphere, and it encourages co-operation to try and obtain as many coins as possible. Free gifts you can send to the opposite race are nice as well. I really like the pumpkin armour, wish I could obtain a permanent version so I could be spooky all year but 30 days is nice too. With it being so easy to obtain so many tokens for the event I have lots of spares to buy food, which saves me a whole lot of money. Overall compared to most of the other events, there's a lot more useful stuff to me here. Plus I don't have to go out of my way to do it, just normal hunting is enough.
---
Intermediate


Location: Spain - Valencia
Occupation: Doctor

Sunday, June 24th 2018, 10:19pm
---
Intermediate


Location: Spain - Valencia
Occupation: Doctor

Sunday, June 24th 2018, 10:24pm
First of all, sorry for double post, I sent the one before without wanting.

My favourite event is December one, just because we can get free red elixirs (I think they are the strongest ones in game at the moment), and free gifts for everyone as you can pick ice and make gifts by yourself.
In addition, you can get lots of achiviements plus a free pet/mount.

Also we can get a calendar that gives us everyday a special gift, I do like that. Ans, as it's the end of the year, we also can complete all the achievements/gifts that seasonal events give, if we were able to do all of them.
It's a full month event, that gives also the opportunity to people like me that doesn't have too much time, to do a little of the event and get a prize anyways.

Cheers.
---
Professional


Thursday, June 28th 2018, 10:42am
Hi there,
my favourite event is the november one.
It's pretty creepy and with a nice atmosphere.
I like to have so many quest and rewards around to gain money and be able to farm a lot of crystals of truth for an entire month.
Liche Invasion is the best, I always end it with tons of 50s coins in my backpack and a forniture of moroks and premium elixirs in my backpack for the rest of the year.
You can gain so many useful items, as premium red elixirs of destruction, invincibility, rock skin, hurricane and also for normal use as powers, bloods, mana, spirits, ecc....

I think no other events can compare with this one
404 not found
---
Professional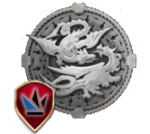 Thursday, June 28th 2018, 11:48am
November event, why?
This event was perfectly designed!
It lasts whole month and step by step new quests are activated, the quests each time correspond with each other and usually base on the liche coins we needed to obtain previously.
The event being long enough to join at any time and try to gather as many tokens as you can.
But the best part of November event are of course the rewards!
The event suplies you with huge amount of elixirs, with special coins that you can exchange for 50s each, with premium buffs like destruction, rock skin, invulnerability and hurricane!
After that there is the amazing
Sphere
which can provide you with everything mentioned before and many more items for almost whole year!
You can check it out yourself:
Event:
http://warofdragons.com/info/library/ind…t&id=186&page=1
Rewards:
http://warofdragons.com/info/library/ind…t&id=186&page=3
Cheers!
---