Dear visitor, welcome to Legend: Legacy of the Dragons Forum. If this is your first visit here, please read the Help. It explains in detail how this page works. To use all features of this page, you should consider registering. Please use the registration form, to register here or read more information about the registration process. If you are already registered, please login here.
Professional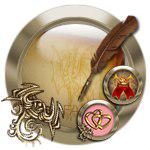 Friday, November 30th 2018, 8:10am
[EVENTS] Seasonal
Weekly knowledge test: 30/11/2018-06/12/2018
Every month there is a special event according to the season. What is special on those events? What can you gain from them? And on which item(s) would you put your priorities and why?
Post your answers here.
PS: You might need to look for someone speaking Zombie!
...................................................................................................................
For all who do not know the game yet some simple rules:
Every week (Friday morning) we publish one question to our game:
Legend. Legacy of the Dragons.

From all correct and complete answers up to

5 participants

will win one promotional game code each.


Only complete and detailed answers will be rewarded. If there is more than 5 detailed and complete answers the most unique answers have the biggest chance to win.



Copy and paste-answers will NOT be considered. Same goes for trolling or spamming or inadequate language.

Personal attacks on other players in your answers/posts as well will NOT be accepted.

Answer must be in English. You can answer in your mothertongue only if you post understandable translation in English in same post as your answer.

The winners will be chosen by a mixed team of magmars and humans. The decision will be final.

Codes will be sent to winners via private messages in the forum or per post ingame.

Good game and good luck for all!

Wanna get married?
Ask me to make your wedding fun and touching

Take part and win codes:
Weekly Knowledge Test
This post has been edited 1 times, last edit by "Aixlinn" (Dec 14th 2018, 7:40am)
---
Intermediate


Friday, November 30th 2018, 8:49am
Every month there are seasonal events which have specific and different quests for each event.
These quests have event token rewards and the quests are Battlefields based , or hunting based or regular quests involving a lot of travelling

Th reward for this quests are seasoonal specific tokens for which reward shop opens after event ends.
Apart from november and december where the event goes on for the whole month, these are mostly for a week and these events are different from regular ones and fun

As far a reward goes, there are specific chests containing goodies pertaining to each different event.
Alongwith it , every month seasonal event has few rewards some of which if you do every month consecutively you gets a permanent reward
Every seasonal event has fixed reward of 14 day arhas , a specific ability banner , style set item , monkey statuette, crimson roc offering , chest containing goodies and seasonal event card apart from gifts, seasonal foot that provides satiety and numerous other rewards which are specific to each and every event
I would suggest the following reward to have in your priority since they are free, their 12 month use makes em permanent and are useful a lot -:
Arhas
http://www.warofdragons.com/artifact_inf…ct_id=449263918
This thing is must get... for pvp , i found it an awesome must have stuff

Monkey statuette it has various rewards for 12 days
And also getting it consecutively for 3 , 9 and 12 months ,you can get a free monkey pet , and then upgrade it to green and blue respectively
Crimson Roc
This year's edition and is a lovable card deck kinda thing
Each monthly use gets you more properties and if you get all 12 , you get a multipurpose card deck with you which can be used more than once a week

Card deck
Also add it to your monthly list, the seasonal card until you have the full deck

It can be used every seasonal event during the ongoing event and has specific abilities and gives u event tokens alongwith a chance to receive crystals of truth
For mages , i think the satiety food is something which would be most sought after

For the Regular PvP players , I would suggest the standard and the monthly different type of helmet which have different abilities

And then there is stuff id say u focus on for every event which is different
like in Nov event :- make sure to get necrus sphere and the free zombie pet

December event - there's mithril key
and a lots of more stuff too , all in one monthly seasonal events are fun to be online in , get u loads of freebies and fun to do quests

plus i like the competition to run off for the max tokens u can get per month to get the max rewards

---

Friday, November 30th 2018, 9:10am
These are special events that are repeated the same every year, one event for each month of the year, 12 special season events that will keep us busy for the duration of the month (almost).
These are characterized by a series of quests and varied rewards from which you can get special tokens to spend at the end of the month in the appropriate store.
In this shop you will find, among other things, the corresponding card of the month, useful to complete the seasonal deck with which you can get the bless that allows you to find the precious Crystal of truth, essential to get the Talents.
http://warofdragons.com/artifact_info.ph…ct_id=564195998
Another recurring and highly coveted reward is the statuette with which can be acquired or strengthened the Crimson Roc; a useful free wraith that works like a deck of cards, usable one or more times a week
http://warofdragons.com/artifact_info.ph…ct_id=574466344
if you have not had time to accumulate tokens through the quests, you can always buy special bags with gold
http://warofdragons.com/artifact_info.php?artikul_id=16181
---

Friday, November 30th 2018, 9:39am
The Seasonal Events have renewed rewards every year. It all started with everyone being able to buy gifts, food, banners, style headwear with certain characteristics (such as reducing the upcoming damage or stunning the enemy), chests for those events and cards which could be made into a card deck to use once every day in every event, giving people the chance to receive extra valor in fights and crystals of truth in hunts, plus every event had their own special rewards such as in February event, people can buy Strength of Heart and Heart's Will which heal and restore mana respectively. Or in June event, it's possible to buy sacks of food or pet food with tokens, in September event it's possible to buy basket of sweets, style items of pumpkin set etc.
Later on in 2016
the events were updated and everyone was able to buy arhas mounts. After getting all 12 of the arhas mounts, players would receive an arhas mount that'd stay forever in their backpacks. What makes Arhas special is that it heals its master for 75% of the master's maximum hp which is great.
In 2017 the events were updated once again (to be exact, it was actually November 2016 when players were able to buy the statuette) to have monkey statuettes in the event rewards where people could receive one of the things listed in the statuette of a certain event + 10 complementary elixirs of life like this one. Also using 3 different statuettes will give a player the Fire Monkey pet, using 6 will upgrade the Fire Monkey to Green and using 12 will upgrade it to blue.
Finally, in 2018 people could buy Crimson Roc Offerings every month to receive and improve the crimson roc (levels 1-12 because 12 months in a year), with every upgrade, crimson roc would either get a new skill, upgrade one of the existing skills (or two) or be able to be used more times in a week. This is what it should look like if one had bought all of the crimson roc offerings since January 2018 until now.
In 2019 we'll have Blazing Cerberus items, unfortunately there's no information on them.
I'd say the most important ones are arhas and card deck at the moment
After level 16, the arhas mount does all the trick, shankars, endagars, scorpolions, cerradors, all have their own use but they are futile when one gets stunned in a pvp or has very low hp on pve. Arhas restores 75% of the maximum HP a player has, therefore in the long run, it seems like the best option (I'd like to wait and see what the Cerberus will do, so my opinion might change).
As for card deck, players need valor all the time, should they have maximum valor possible, they could always use the card deck for their hunts to receive crystals of truth so they can upgrade their talents.
Of course, having a blue pet for free also sounds tempting, however a player who tries hard enough can get Mummy pet and 2 of its upgrades in November event or Bear Cub pet and 2 of its upgrades in December event. Or, instead of waiting 12 months, one can buy a pet for 10 golds and upgrade it to blue for 150 golds, there are more ways to get it done, however getting arhas is not that simple. There's only one way of doing it.
I am not those men! I am Salahaddin.
---
Professional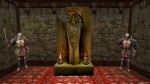 Friday, November 30th 2018, 8:50pm
First

Each event is special on its own way because for each month there are different kind of tokens you need to purchase stuff,and different quest you need to do in order to get them.

So there are different stuff you get each month food,items and even money from some items you can gain aswell as pets in few.

So on what you should get would depend in everyone differently based on what you have,but i would suggest, cards every month and make deck so you can get tokens each day and crystal of truth bless for 1h
Then Arhas after you get all 12 of each month you get permanent mount.
Then probably crimson roc upgrade as its useful summon and Money statue which each day gives random stuff of its list and later you get pet aswell and other stuff should depend on how many tokens you have left maybe card for money,or food or other items for some achievementals.

So i would prioritize Arhas,Crimson roc,card,monkey statue
But as i said if you have some complete then you wont need to buy anymore and you can buy other achieve stuff

If you talk about november event then best is zombie summons as they stack and the Necrus Sphere it gives alot of good stuff and its lifespan is couple months!
I don't have no fear of death. My only fear is coming back reincarnated.
---

Saturday, December 1st 2018, 10:00am
There is 12 different events for each month.

especially they give us crimson rock statuette + monkey statuette + seasonal card + arhas ( those are never change )
and gives style hat item ( with additianol bonus ) and banner.
Some of the events gives blue profession tool aswell but with life-span (14 days).
We can also buy foods from event shop.

Crimson rock statuette: First use; we get crimson rock level 1, and after that, every use give +1 level to crimson rock and some abilities. This statuette allow us to summon crimson rock as a wraith in fight. ( can be used 1 time in a week ) this number can be increase. It depends on crimson rock's level.

Monkey statuette: We can get Fire Monkey as a pet from this item( first use ) and also we can improve the pet with keep buying this statuette. Eventually the pet will reach blue. We can use this statuette every day. It gives some goods the owner.

Seasonal Card: If we collect all 12 cards from every seasonal event. We can make a deck which given event coin and effect (depends on the seasonal event) We can buy them from another players aswell.

Arhas: This is a mount who restores %70 hp and clear all negetive effects when we summon it. This mount has life-span ofc (14 days) but if we buy it 12 times, than it will be permanent.

Except this, we can get achievment from seasonal events. Some goods elixirs and blessings.
---
Intermediate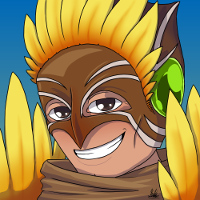 Tuesday, December 4th 2018, 4:24pm
These events usually last around a week, except the november and december ones that last all month. For most there are various repeatable quests to obtain the tokens needed to purchase the rewards at the shop after the event is finished, requiring hunting, professions, and battlefields to complete them all, usually.

With the tokens, you can buy food that heals 1500 life and 500 mana, with a varying ratio depending on the month. Usually months that are easier to make tokens on have a lower ratio and vice versa. There are also various permanent upgrades to obtain over the course of an entire year:

Seasons Deck: Each month has 1 card to collect and it's the most costly of all the upgrade pieces. The deck itself is only usable during monthly events, but can be used each day and gives a 1 hour buff increasing prophecy and some other miscellaneous stat, along with some tokens for the current event.

Arhas: Each month has a 14 day arhas mount to buy, a nice mount that heals you for 70% of your life, applies any extra mount spells you have unlocked and applies an antidote and charm dispersal effect to you. After you've used each of the 12 timed arhas amulets, you get a permanent one to be used at any time.

Fire Monkey: Each month there's a different monkey figurine that when used gives some purple life elixirs and some other item that depends on luck and which month it is. After using 3 different statues, you receive the permanent fire monkey pet, and after 7 statues it upgrades to green quality, and at all 12 statues it upgrades to blue quality.

Crimson Roc Statuette: Each month there is an offering to the crimson roc purchasable. When you use your first offering, you gain the crimson roc statuette, a permanent summon 'amulet' that can be used each week. Using more offerings from different months adds more skills to the roc or improves the number of uses it has. At first it's just a body with no skills, but with some investment it becomes a decent support.

Next year the permanent upgrade that will be added is the Blazing Cerberus *item name*, which is a weekly incarnation buff. Each month adds new abilities to it, or possibly increases the number of uses I'm not sure of any further details on the incarnation's abilities or effects but it seems interesting.

Along with these, each month has a banner that gives different effects and either lasts 5 turns or the rest of the fight depending on the month, and a style helmet that provides some small bonus to combat and/or professions. November and December also have pets that can be bought and upgraded to blue quality, and some events offer some different small buffs.

If I had none of the permanent items already, I would tier them in the following way:

Arhas > Fire Monkey > Crimson Roc > Seasons Deck

The other items are too varying in each month to actually tier properly, but usually the style hat is worth picking up.
---

Tuesday, December 4th 2018, 4:28pm
Depending on the months, each month has a speical theme (halloween, christmas, winter games, back to school, etc)
The events are special because it gives us much more things to do in-game like quests, trade/exchange, and also some pvp like the fight for christmas tree. It also let us get more GB reputations, scalps, and extra reward tokens by opening non-leveled plat.
The tokens you get from completing seasonal quests and pvps can be used the curiosity shop at fair. There is 1 special item every year such as the seasonal card deck, Arhas mount, the Monkey pet, and 2018 the Roc summon amulet. If you have not get any of the above yet, this is what you should aim to get every month. For those who already has the yearly special, they can focus on the stylized headgear which gives special effects, and of course the more food we have the better

We can never have enough
---