Dear visitor, welcome to Legend: Legacy of the Dragons Forum. If this is your first visit here, please read the Help. It explains in detail how this page works. To use all features of this page, you should consider registering. Please use the registration form, to register here or read more information about the registration process. If you are already registered, please login here.
Professional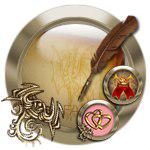 Friday, February 15th 2019, 7:18am
[OTHERS] Weekend Event
Weekly knowledge test: 15/02-21/02/2019
Which is your favourite weekend event and why?
Post your answers here.
...................................................................................................................
For all who do not know the game yet some simple rules:
Every week (Friday morning) we publish one question to our game:
Legend. Legacy of the Dragons.

From all correct and complete answers up to

5 participants

will win one promotional game code each.


Only complete and detailed answers will be rewarded. If there is more than 5 detailed and complete answers the most unique answers have the biggest chance to win.



Copy and paste-answers will NOT be considered. Same goes for trolling or spamming or inadequate language.

Personal attacks on other players in your answers/posts as well will NOT be accepted.

Answer must be in English. You can answer in your mothertongue only if you post understandable translation in English in same post as your answer.

The winners will be chosen by a mixed team of magmars and humans. The decision will be final.

Codes will be sent to winners via private messages in the forum or per post ingame.

Good game and good luck for all!

Wanna get married?
Ask me to make your wedding fun and touching

Take part and win codes:
Weekly Knowledge Test
This post has been edited 1 times, last edit by "Sequana" (Feb 22nd 2019, 9:04am)
---
Trainee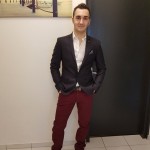 Friday, February 15th 2019, 9:52am

Hi People's Feo!

For me, my favorite weekend event is Great Battle (after Crystalline Caves and Tallar, but now, i'm focus on GB

)
This event it's very good for imrpove victory in GB for red badge GB, it's long yes, but just need time for obtain 1000 victories

In plateau of silence, nothing can put miroir or others curses, only hard fight for all level

We can see many fights, we don't have to wait in the queue like in other events, and earn valor when we win

We can switch fight in fight. In tallar, for exemple, we need to wait the end of fight whereas here, when we die, we can rez himself and go fight again in others fight

It's a good système for take lot of valor in small time (if we win, of course) / If someone is determinate for earn valor, it's a good event for him

I hesitated a lot between GB

and Crystalline Caves

and that's all for me

---
Professional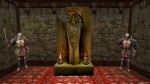 Friday, February 15th 2019, 5:40pm
So my favorite event is Great Battle one in Plateaue
It is my favorite because for me atleaste i think you get the most value out of it
You get Great Battle Rep from winning amd even losing fights that helps out with Rep Rating + Standings in your level
Then you can get seasonal event tokens for winning Great Battles
You get alot of valor from your blesses valor pots and other that give/double it
And as low level you can do nice amount of damage and die fast so that means you can get in more battles
And so you get more battles/more valor and you even can get few Prize of Warrior chest which you can get when you fill the valor bar myself last time got 5
Chest and from them you get pots,blesses and other good stuff so you even dont have to buy blesses/pots
And you can get nice amount of scalps as well so that helps as well!!!

I don't have no fear of death. My only fear is coming back reincarnated.
---
Intermediate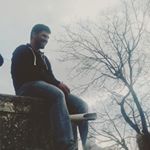 Location: Right over there
Occupation: Sarcasm

Saturday, February 16th 2019, 1:54am
My personal favourite as a non-mage was Tallaar event and its very unique tallaar rage
It was the perfect Battlefield. Go, Fight, Kill, Die(in some cases
), Repeat!!!
It demanded the simplest of things, emerge as the winner and what was fun was that you couldn't stun your opponent, so you need a completely different belt and sets of tactics to emerge as the one with highest damage. The double Trophy Hunters rep is also a very nice addition. Another awesome thing was the no-block rule, and even if u blocked, you'd recieve the same damage as on unblock, so it was a very good thing against stallers i personally liked this a lot
BUT
As a mage i must say i love this GB event. Lots of damage=lots of glory and valor. Yes some high level mages do spoil your GBs but hey hasnt that been happening already
Also, the double rep feature is pretty awesome, and GB event has the highest ever participation rate for any weekend event so it says in itself that it's AWESOME!

---
Professional



Sunday, February 17th 2019, 2:05pm
Favourite event would be "Magic storm in Chaotic Battles" mostly because its a "solo" event so you dont have to go by the strougle to look up for a team.

Other reasons would be that its a COM event and we dont have to face the heavy buffers (mostly from DE), the teams are somewhat equal in strenght and you may choose a free buff from the battlefield sword so you dont have to buff up to do a good job. Its a single fight , usually short and with good valour reward.

What I would really like to see here is atleast once a few chaotic events, the battles to start no matter the number of players in Scorched lands.
---

Wednesday, February 20th 2019, 6:58am
My favorite event is that of the battles in the plateau of silence when the armor is unbreakable, since it allows you to be as prepared as possible and deliver everything from you to take your race to victory. In addition, it encourages many players to participate in events without the fear of having to spend gold on repairing their armor if they lose a battle.
This event for me is one of the best in the game, and it is best when you can only fight against those of your same level.

---
Professional

Location: Nilfgaard
Occupation: Emperor

Wednesday, February 20th 2019, 8:38am
My favourite one is Magic Storm on the Plataeu of Silence. It's a violent bloodbath and I love it. Do you want to call your high level friends in? Done. Do you want to use your mounts but still lose? Done. Do you want chaos to take control so there's no order on what's going to happen? Done! Plateau of Silence is where the strong become stronger and weak decide whether they're going to stay weak or become strong. When you think about it, one can use all the effects they want and go in on a battlefield like temple, crystalline caves or arena, one can be lucky enough to land a stun thanks to a super blow like bear and get kills easily like in tallaar's halls, but one can show every display of skill and luck in every way possible only in Plateau of Silence where anyone from any level might join any fight anytime. This is complete chaos and in the middle of this, the players HAVE to come up with a strategy rather than a simple tactic to win just one fight or take one scalp.

What makes this event special is that the great battles there are open to everyone, it's up to the individual to either decide what they're going to become: A valor leech who joins every fight, opens every fight to enemy race and says "I did good" at the end of the day because he/she had 5% valor built up thanks to him/her ruining every fight and virtually letting the enemy side win or a decent player who starts fights, joins fights while they're still normal fights and helps normal fights turn into a GB with relatively good effects and good fighting style, therefore helping the race win in general and let everyone get more valor instead of thinking selfish and ruining everything for others.

The former outweighs the latter in most cases, but ones who decide to be the latter, they go to places and get ranks for they are strong players with a will of steel.
I am not those men! I am Salahaddin.
---
Intermediate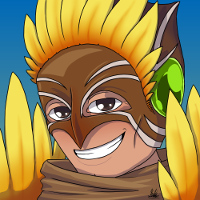 Wednesday, February 20th 2019, 1:45pm
I like the temple magic storm the most, since it's nice for valour/glory/trophy hunter reputation without having to spend much on blesses. I'm not the biggest fan of zoo-battles with loads of card decks, spirits and whatever but this event makes almost all summons completely useless and if they are called i can sweep them aside in no time. Battlefields run pretty much constantly so i can queue whenever i want and get a battlefield quickly.
---

Thursday, February 21st 2019, 11:27pm
the event i prefer the most depends on my lvl and overall strenght at my current lvl group.
When i was lvl 4 i prefered the CC event. the opponents in the CC was of varying strenght and you could always find an opponent which was weaker or equaly matched. This was rather fun, and the preperations for a CC match wasn't as costly at lvl 3-4.

After i reached lvl 5 i had no chance in a CC match and i dont have the required reps and items to prepare well enough. therefore the current event i prefer is the Temple event (i liked this event at lvl 3-4 aswell).
The temple event offers great battles in an intense battlefield, where items and preperation is of lesser value, but fighting skills matters significantly more. Tactics is as always very important in the Temple, and maybe even more during the Event since your strenght decrease with every win. (yes every win since the battles should always be 1v1)

I am sure i will be very fond ot the tallars event when i reach lvl 7. I might prefer the tallars event above the temple event by then. only time will tell.
---