Dear visitor, welcome to Legend: Legacy of the Dragons Forum. If this is your first visit here, please read the Help. It explains in detail how this page works. To use all features of this page, you should consider registering. Please use the registration form, to register here or read more information about the registration process. If you are already registered, please login here.
Professional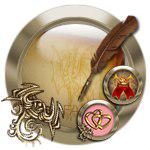 Friday, February 22nd 2019, 8:05am
[OTHERS] Resources
Weekly knowledge test: 22/02-28/02/2019
Once your Ranger camp has reached level two you can send out your pet to collect first profession resources. Is it worth it? And if for what resources? Or has auction still proven to be cheaper if you do not want to farm yourself?
Post your answers here.
...................................................................................................................
For all who do not know the game yet some simple rules:
Every week (Friday morning) we publish one question to our game:
Legend. Legacy of the Dragons.

From all correct and complete answers up to

5 participants

will win one promotional game code each.


Only complete and detailed answers will be rewarded. If there is more than 5 detailed and complete answers the most unique answers have the biggest chance to win.



Copy and paste-answers will NOT be considered. Same goes for trolling or spamming or inadequate language.

Personal attacks on other players in your answers/posts as well will NOT be accepted.

Answer must be in English. You can answer in your mothertongue only if you post understandable translation in English in same post as your answer.

The winners will be chosen by a mixed team of magmars and humans. The decision will be final.

Codes will be sent to winners via private messages in the forum or per post ingame.

Good game and good luck for all!

Wanna get married?
Ask me to make your wedding fun and touching

Take part and win codes:
Weekly Knowledge Test
This post has been edited 1 times, last edit by "Aixlinn" (Mar 1st 2019, 8:20am)
---
Professional

Location: Nilfgaard
Occupation: Emperor

Friday, February 22nd 2019, 10:48am
It's definitely worth it if you're a geologist.

Thanks to some people, the eldorill prices have skyrocketed because they're too greedy to sell for a reasonable price, they keep stocking those for themselves and keep lowering and lowering other resources' prices (for example a yellow ink can be bought off of auction for 15 silvers whereas a collected gambier is 70 silvers and an eldorill dust is 2.8 golds even though these resources' spawn rate and amount are the same) and now people are willing to kill each other for a piece of eldorill. However, with a pet over 2000 stone gathering skill, it's not a problem anymore, it gathers at least 1 going up to 3 or 4 every time it is sent on a duty which is quite useful, it makes one self sufficient and less dependant which is a good thing, it saves a lot of money.

Other than that, this resource is only one of many, one can send a pet to gather other resources such as diamonds, ambers, crystal sturgeon, mandragora... it depends on what professional skill and skill level the pet has and what profession and what kind of tokens the pet owner has. After all, a pet with 1500 stone gathering skill can't go on to gather fish or herbs and not many people are able to stay here and gather resources. High levels, for example, would rather hunt for 4 hours and spend the money they received in 2 hours on resources than stay and hunt for 2 hours and gather for 2 hours, it is not worth it to lose that time on gathering resources.

Auction is not reliable every time. It is a pain to try and find certain resources for reputations such as Water Nymph or Air Sylph, it is better to send pets on missions. However, to be able to use the building, one either has to spend money to buy profession tokens (all 3 different tokens are accesible to everyone) or has to gather resources. In short, rather than a replacement, Pet Ranger reputation is a big help in collection useful and necessary resources.
I am not those men! I am Salahaddin.
---
Intermediate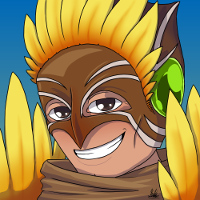 Friday, February 22nd 2019, 12:14pm
Do you have a good geologist pet and can use it to collect eldorills? Do you have a good herbologist pet and can use it to collect cuckoo flowers? Then for sure, using pet to collect resources for you is a nice idea, otherwise the cost in pet food and time spent collecting is usually way too much to bother with, at least as far as I know.
---
Trainee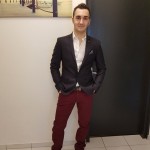 Friday, February 22nd 2019, 1:56pm

Hi people's Feo
!

For me, I have some points of view on this subject:
While collecting the resources I need with my fake (I am herbo) I can put my fart to collect other resources but mainly resources called "Rare"
This camp lvl 2 is a good way to get various plants or resources. For example, resources such as Gambir our cuckoo flowers are rather tedious to have with a long respawn time or enemies who attack us
However, despite the benefit of rares or common resources, it is disadvantageous to use this camp lvl 2 if it is for common resources because we can hurt our pet (I have one that can do herbo so it's boring) and you lose food for resources when 20 minutes you can get fast.
Well well, that's all for me

---
Intermediate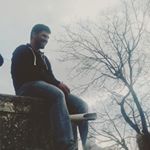 Location: Right over there
Occupation: Sarcasm

Friday, February 22nd 2019, 2:42pm
Hi all!

Directly addressing the question, yes sending your pet out on the resource gathering missions for your first profession resources is totally worth it, provided your pet has enough mastery for that profession.
Why? Because it saves you a lot of time and labor to gather the resources. For people who don't do their first profession that often, it's like a blessing in disguise. You can send your pets to gather normal resources for your reputation, and even rare ones like eldorills, gambiers etc. which are literally the most sought after resources in all of faeo due to their not-so-frequent spawn time.
And i think this method is much better than having a bid-war with people over the auction and exchange. Most of the people are stupid enough not to understand that when demand is high, the costs are supposed to be lower because the products are being sold in bulk. This is called marketting. Instead, the genuises go on an all out bid war to outbid exchange applications of each other. Modern worl show-off i guess. So yea to avoid these types of conflicts and altercations, and to save your precious time, the pet method of resourcce gathering is TOTALLY WORTH IT, in my opinion of course.
Cheaper you ask? well depends on your pet mastery and the situation of the bid-war in exchange apps. But yes you do need to spend a fair amounr of money to upgrade your pets. But i do think it's worth it, because anything that saves time is more than welcome

CHEERS


---

Friday, February 22nd 2019, 8:52pm
Clearly worth doing this, given that the areas where resources are located, the monsters that are in this place are very strong or can become a challenge in combat, so it is a great challenge to obtain resources. Also, that some resources take a long time to extract.
An example of the resources that can be obtained at my level are diamonds, which are located in Fay-go and mountains. Both places are a challenge, monsters attack very often and in Fay-go there is also the possibility that a human attack you.

The auction is only useful in the exchange option, because in direct sales the prices can vary too much, and it is usually best to get the resources yourself.



---
Professional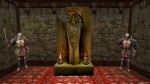 Saturday, February 23rd 2019, 7:41am
So
i would say it depends om each player
i think the recourses you can get depends on your profesion as well so i would be able to get gambier
and if you have more than 1 pet and they have items to gather them why not you only use 1 pet anyway usualy your best one
But you should have more than only 2 pets one for fighting one for estate because if they get hurt its usualy 1 day if you are lucky so to be consistant get more pets atleaste these days its not hard you can literaly get 3 pets with merchant marks and get them to red with golden horshoes
and the higher pet level/more upgrade it will be able to get more recourses
If you talk about expenses then you can get pet food literaly everywhere even without spending money
and you can get the recourses without doing anything if you dont have time at the day just send pet do gather while you are offline.
And last talking about auction it would help it as well if we would have more rare recourses it means the prices probably would go lower so i think it would benefit us as well

so i would say go for it its good thing to get free stuff i will atleaste

I don't have no fear of death. My only fear is coming back reincarnated.
---

Tuesday, February 26th 2019, 1:16pm
Its very good for getting resources from enemy mainland such as magnatite/musepetal/gildfin both for achievements and for the iou event. Eldorill is another its worth getting them to pick as the prices are around 1.5-2g+ over exchange this side due to a group picking them who luckily are peaceful towards other pickers who happen to spot them. Cuckoo flowers are another its worth sending pets on missions for. Tokens can be recieved from pets on missions to find talismans, valuables and equipment as well as finding when picking. It is also useful for getting resources which there isnt always reliable suppliers for over exchange or the ah especially for reps such as sylph/nymph. Also note you need to have picked at least one of the resource yourself so if you have never picked one pets cant get them either.
---