Dear visitor, welcome to Legend: Legacy of the Dragons Forum. If this is your first visit here, please read the Help. It explains in detail how this page works. To use all features of this page, you should consider registering. Please use the registration form, to register here or read more information about the registration process. If you are already registered, please login here.
Professional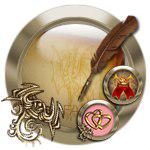 Friday, May 24th 2019, 8:57am
[EVENT] What is Purge day?
Weekly knowledge test: 24/05-30/05/2019
What is the Faeo Purge day? Do you think it is good to show certain players that they cannot allow themselves everything and then hide behind a rule? Or do you think it is rather useless?
Post your answers here.
...................................................................................................................
For all who do not know the game yet some simple rules:
Every week (Friday morning) we publish one question to our game:
Legend. Legacy of the Dragons.

From all correct and complete answers up to

5 participants

will win one promotional game code each.


Only complete and detailed answers will be rewarded. If there is more than 5 detailed and complete answers the most unique answers have the biggest chance to win.



Copy and paste-answers will NOT be considered. Same goes for trolling or spamming or inadequate language.

Personal attacks on other players in your answers/posts as well will NOT be accepted.

Answer must be in English. You can answer in your mothertongue only if you post understandable translation in English in same post as your answer.

The winners will be chosen by a mixed team of magmars and humans. The decision will be final.

Codes will be sent to winners via private messages in the forum or per post ingame.

Good game and good luck for all!

Wanna get married?
Ask me to make your wedding fun and touching

Take part and win codes:
Weekly Knowledge Test
This post has been edited 1 times, last edit by "Aixlinn" (Jun 7th 2019, 1:50pm)
---

Friday, May 24th 2019, 9:53am
Really the "purge" or personal depuration goes beyond a personal attack either in the game or real life, but going in context with what is said of the day of the purge in the game I think it is a way for the reality of many players is exposed. If someone feels dissatisfied either with a person of their race or not, can demonstrate and cope without having any concern that affects their game. However, I think it is something that simply brings problems with players and you can not take advantage of it.

To restrain a player with certain rules can be detonated when it is allowed to break that rule, I consider it is good that for a day they can do what they want, but unfortunately they will not be left alone with what happened that day, people will remember what happened and there will be problems in the future. For me, the rule is just and necessary.

Finally, I think the event is really useless, does not contribute anything to any players and only encourages enmity between people from opposing sides and the race itself.


---
Professional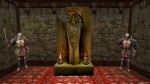 Friday, May 24th 2019, 10:05am
Purge Day in Faeo means that all attack rules ar canceled for 24h so you can attack who ever but not more than 10x so you can make ppl pay for thing that they have done,
or you just have beef with person so you can kill him or just for fun becuase people enjoy killing for fun as well
i think this is great way to show that because these days its almost like you can say and do anything without any consequences so there are a lot ''heroes'' you could say that are all big talk and everything
but when action happens they are first to leave and hide in some corner.
i think this is really great idea one of the best ones for past time in my opinion it like almost whole new game and for 24h its actualy war game

If we talk about future i hope the purge will happen again not only this one time it would be great if it was like event that happens maybe once a month or two months

I don't have no fear of death. My only fear is coming back reincarnated.
---
Master

Location: Nilfgaard
Occupation: Emperor

Friday, May 24th 2019, 10:33am
The Faeo Purge Day is an event made by those who first made it impossible for players to attack each other without proof of provocation and confirmation by guards, then went onto say "We listen to our community, here is an event" to make the players who complained stop complaining. Its purpose is to let players let out some frustration by attacking others while keeping the game a safe place for the attacked because even in this event, there were rules about how many times one could attack or where they could and couldn't.

I think it's not good to show certain players that they can't hide behind a rule this way, because it lasts for only 24 hours. They can choose to not login that day/login but stay AFK in a "safe zone" and then come back the next day without any harm done. Instead of this, the rule could be repelled completely, but that seems like it's not an option.

I think it's useless, whoever you find, give them what they deserve. And people who managed to get on your nerves the whole year, then stayed afk for a day in which you had your only chance to attack them... 10 times max? Well, too bad for you. You had your chance, you should've used it even if it isn't in your hands to control the time and others' actions. It'd be a lot better if the rule was repelled completely.
I am not those men! I am Salahaddin.
---
Professional



Friday, May 24th 2019, 11:36am
Faeo Purge day its a jester event that last 25 hrs. In this time the
attack rule
will stop working and no punishments will be held for attacks during that time.
In this time, all other game rules are still up. The exceptions are posted in the first announcement of the rule
here
.
About the second question,i think the best answer can be seen in the game activity of this day:
-how many players loged on in this day compared to a regular one?
-how many did hunt/pick on this day compare to a regularone?
-how many were loged on this day and just do absolutely nothing and just hide in one of the safe zones?
My oppinion it that this was a total wrong event. The main problem that the game has its that new players dont come > too low activity. You wont get that to change if u bring events like that...
Nobody learned any lesson from this. IF a player didnt want to be attacked, he would have stayed in one of the safe zones.
---
Location: Bogotá, Colombia

Friday, May 24th 2019, 9:58pm
The purge day on Faeo is a day which all players are allowed yo avoid the atack rules in order to take revenge from enemies or atack low levels from the oposite race, also you can atack any you want with no reason to.
I think that actually for revenge purposes, this could be a good event to kill those players that deserves it, because as the question says they are not allowed to hidde behind a rule.
However, i think this event is almost useless because as the other player says a lot of player prefer to be offline that day to avoid problems as lose armor durability, tools durability and injuries.
---
Intermediate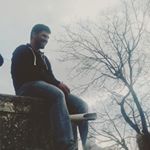 Location: Right over there
Occupation: Sarcasm

Tuesday, May 28th 2019, 8:05am
Alright here we go

According to the dictionary, purge means gettin rid of unwanted things. There have been instances in history where communities have gone through with the idea of a 'purge day' which was basically ethnice/religious cleansing and on that particular day, the area was devoid of any of the laws, rules and regulations that might have been governing them. Even in modern civilization, purge day has been observed a few centuries ago.
now getting to the first question, what is Faeo Purge Day? It is basically an even created by jesters and admins together for the citizens of faeo. In this event, all existing attack rules cease to be applied for an entire day and anyone, anywhere can attack anyone, anywhere. Basically anyone who has had beef with some xyz player and has been unable to retaliate due to the provisions of the attack rule, can, on purge day, attack his foe(but not more than 10 time per player). There are safe spots for players who're too scared to come out and have fun(or probably die a gruesome death). You actually dont need any reason to attack anyone on this Faeo Purge Day. You can attack players for revenge, for having beef with u, or even just fun fights/
now 2nd question.i personally very much liked the idea of this event, but what actually made little sense to me was that all year round 60% people crib about attack rule being this and that and when one fine day jesters and admins decide to give everyone this particular event, so many people lose their heads that it'll be a massacre we all will die blah blah. they'll speak against the attack rule on 364 days and when its removed for 1 day they'll cry again as to why is it removed. I think the event was a great way to let off some steam specially in some very well known cases, where everyone was voicing their opinions *wink wink* lol. But there were these loopholes of safe spots and safe haven areas where the usual hiders behind attack rule could hide yet again, or just not log in that particular day. As countless discussions have shown that the exisiting attack rule wont be removed(and for good reasons), what could be done is that instead of Purge Day we have a Purge Week instead, and that too without warning, just a system message should do(this would mean that the log in % of players would be normal and those who'd have opted to cower behing PCs would also be logged in

) . Then the real purge would start, and no safe havens being active would mean a lot more fun. Only players who make/have beef with others would need to beware of such an event, those who play nicely and warmly would be experiencing just another normal day. or maybe just a couple friendly attacks for fun (*wink wink*)
---