Professional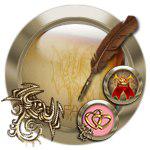 Friday, May 1st 2015, 7:22am
Positive effects
Weekly knowledge test: 01/05- 07/05/2015
What are positive effects/blessings? Where can you get them? And which effects can not be combined and why?
Post your answers here.
...................................................................................................................
For all who do not know the game yet some simple rules:
Every week (Friday morning) we publish one question to our game:
Legend. Legacy of the Dragons.

From all correct answers up to 10 participants will win one promotional game code each.

The most detailed or unique answers have the biggest chance to win.

Copy and paste-answers will NOT be considered. Same goes for trolling or spamming or inadequate language.

Personal attacks on other players in your answers/posts as well will NOT be accepted.

Answer must be in English. You can answer in your mothertongue only if you post understandable translation in English in same post as your answer.

The winners will be chosen by a mixed team of magmars and humans. The decision will be final.

The winners will be displayed after the draw in the same poste.

Codes will be sent via private messages in the forum or per post ingame.

Good game and good luck for all!

This post has been edited 3 times, last edit by "Aixlinn" (May 21st 2015, 4:09pm)
---

Friday, May 1st 2015, 8:05am
Blessings are stuffs in the game to improve your attributes in combat.

They might improve your attributes (Such as Scroll of Rockskin, Elixir of Invulnerability, Black Dragon Elixir, Meat Soup, Kmarsha-ole, etc.) or improve the chances of getting additional stuffs in the game( Like Rainbow Buff giving Evil Eye, Pot of Gold - extra money, Valor or experience elixirs - additional valor or exp from fights)

Certain Blessing could be obtained from a particular place (like Rainbow buff at the spirit of wind, Blessing of warlord from the person at Settlement of Klesva or Chernag, or Blessing of Elder from the elder in the main city).

Certain Blessing could be obtained by having certain amount of reputation (Like Brainstorm if you have 1000 Bringer of Evil rep, Meat Soup if you have 3000 Brotherhood of Virtue rep and so on)

Certain Blessing could be created using secondary professions (Like Scroll of Rockskin by Sorcerors, Amulet of Destructions by Jewelers, and Elixir of Winds by Alchemists)

Few Blessings like Elixir of Invulnerability, Elixir of Rockskin and so on could be available during events like City Fair, Opening Previous Chests, and few other random events.

Some Blessings could be converted/obtained using "Elt Cube" ( 2 X Elixir of Invulnerability + 1 Purple Elixir of Speed = 1 Symbol of Heavenly Blessings)

Couple of Blessings are now available by completing collections, which are available in the "Caskets" section of collections which improve your attributes, and "Battlefields" section which improve the valor obtained per fight.

Certain Blessings cannot be combined if you have a similar blessing on you already.
For example, you cannot use "Elixir of Invulnerability" blessing if you already have "Elixir of Rockskin" on you already. The Reason is that both have the same "Group effects : Main Strengthening".

Hence in Short, Blessings with the same "Group effect" name specified in the description cannot be combined.
This does not apply to blessings alone, but elixirs used in battle cannot be combined either, like Elixir of Blood and Elixir of Power cannot be used at the same time, Since they have the "Group effect : Strengthening attack"
~ I will lift u up when u fall down

after i finish laughing

~
---

Friday, May 1st 2015, 11:16am
Blessings

- temporary effects which increase our certain abilities
***Curses are also temporary, but instead of increasing our abilities they decrease them.
We can find in game a lot of blessings/buffs, but almost all of them have some restrictions and many of them can't be used simultaneously.
A lot of blessings have specified group in the description, and you can use only one blessing from one group of blessings.
For example:
You have in your backpack two blessings -
Elixir of Destruction
and
Amulet of Destruction
. When you read their description you will see that they have the same group "main strengthening" <--- That means you can use only one of them at the time.
There are a lot of groups of blesses like:
-main strengthening
-rare strengthening
-heroic strengthening
-blessed food
-strengthening attack
-acceleration
-elder blessing
Also we need to be careful when using some blesses, because they are for specified styles of fighting/armor. When we use wrong blessing with our style we will decrease our abilities.
For example:
We are wearing bonecrusher armor and we use
Weak Elixir of Wind
-- Our abilities will get lower.
Where/How can we get blesses?
1. From missions
2. From 2nd proffesions
3. From reputation shops (like Bringers of Evil, Brotherhood of Virtue, Underground Knights)
4. From city fairs
5. From chests
6. From special events
7. Every 23rd day you can obtain dragon blessing
8. From elt cube
9. From conlegrat cards
10. From altars (for example Altar of the Valorous)
---
Intermediate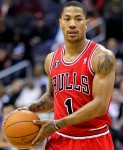 Friday, May 1st 2015, 10:19pm
The blessings are effects that improve your abilities. Some of them increases your statistics, other the posibility of find and item, others give you more exp/valor.
There are blesses of 2nd profesion, rock skin (for hw), wind (for dodger) or amulet of destruction (for bonecrushers).
Also there are red blesses and trade fair, the same of the 2nd, but better. Also in trade fair you can buy other effects that increase more your statistics or give you special effect, for example this (
http://warofdragons.com/artifact_info.php?artikul_id=19842
) that you can poison your enemy.
Other blesses can be obtained by doing quests with differents NPC in diferent locations. Like blessing of the warrior (you have to kill some kretches), rage of versida (by exchanging resources or money), or by doing some quests, later you can obtain blesses (like blessing of the elder, after completing the red quests of lvl 2,3 and 4, you can obtain it one time every 24hs).
Some others blessings can be obtained by having reputation. For example black dragon. To use this bless, you must have 3.000 rep in BOE.
Other blesses can be obtained by completing a set of cards, like force of nature bless.
Also every 23rd of each month, you can get a bless from the dragon.
If you are lvl 1-4, someone from BOV can give you a bless.
In trade fair, also from red blessings, you can buy a potion of valor and potions of experience. Those elixirs increases your experience or valor obtained in a battle.
All blesses are joined in a 'group', you can use only one bless of that group. For example, if you got a kmasha ole, you can't use alalaila at same time.
Also there are blesses for each style, for example, if you're a bonecrusher, you can use amulets of destruction, but you can't use scrolls of rock skin.
I'm cute

---

Saturday, May 2nd 2015, 5:14pm

1 - The positive effects are varied such as:
Increased life, increased damage, recovery of life, increase agility, strength, endurance, wisdom, etc.

2 can be obtained in various ways, for example:
- Blessing of the elderly which you get in the town square every week
- Blessing of the warrior which the get doing a mission you entrusted the leader every 3 days
- Blessing warrior Day 23 of each month, you get talking to the dragon.
2.1 There are other blessings that you get in the convent of virtue, such as:
- Soups and Blessing of healings such as kamarsha-ole, alalaila, ahimsa.
2.2 There elixirs that you can get at fairs, boxes or bags that you get the complete collection of coins.
2.3 There elixirs that you can get through your professions such as: an alchemist can create elixir of wind, the sorcerer can create scroll of rock skin, or the Amulet of Destruction that creates the geologist.
2.4 also can go to the cave of the lords of evil.
2.5 Also in the store of the Underground Knights.

3 - effects that can not be combined are those who are of the same type, for example, you can not beberte 2 soups, because both will add antitrauma, Amount of life and damage, can not combine a wind elixir of a elxir invulnerability because both will increase positive effects of combat. Nor try to use an Amulet of Destruction instead of Elixir of Wind as this would make you lost features in your fighting style.

Regards

Visit my Gallery of Designs Click Here
---

Monday, May 4th 2015, 6:17am
Blessings are items found in the 'effects' tab of backpack that grant boosts to your character's parameters, and specific ones can regenerate life.
One can obtain these things of wonder in a variety of ways. Rewards from quests (warrior's blessing talisman, vertsida flower stem)
,
seasonal events (lollies, special food that grants satiety, benevolent light amulets) trade fairs (elixirs of rock skin, invulnerability etc., battle skill elixirs) professions (scroll of rock skin, destruction amulet, elixir of wind) and reputations (brotherhood of virtue, bringers of evil).
Besides the restrictions that armor classes have with some blessings, namely ones that can be made by professions, certain blessings have group effects limitations which prohibit the use of different types of blessings that are categorized in the same grouping.
Main strengthening: scroll of rock skin, elixir of destruction, green lolly, elixir of dark healing
Heroic strengthening: brainstorm, charlatan, black dragon (exclusive to BOE), kmarsha-ole, alalaila, ahisma (exclusive to BOV)
Blessed food: lenten, fish, meat soup (exclusive to BOV)
Life force: Blessing of heavens, Ginger mead
Armoury ointment: Incendiary mix, poisonous lotion
---