Professional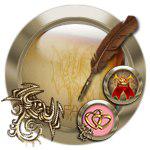 Friday, December 9th 2016, 7:59pm
Talents
Weekly knowledge test:09/12-22/12/2016
How to choose the right talent? And what are talents? Where do you find them? How can they be improved?
Post your answers here.
...................................................................................................................
For all who do not know the game yet some simple rules:
Every week (Friday morning) we publish one question to our game:
Legend. Legacy of the Dragons.

From all correct answers up to 10 participants will win one promotional game code each.

The most detailed or unique answers have the biggest chance to win.

Copy and paste-answers will NOT be considered. Same goes for trolling or spamming or inadequate language.

Personal attacks on other players in your answers/posts as well will NOT be accepted.

Answer must be in English. You can answer in your mothertongue only if you post understandable translation in English in same post as your answer.

The winners will be chosen by a mixed team of magmars and humans. The decision will be final.

Codes will be sent to winners via private messages in the forum or per post ingame.

Good game and good luck for all!

This post has been edited 3 times, last edit by "Aixlinn" (Feb 10th 2017, 1:02pm)
---
Professional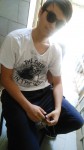 Location: Anywhere, Anytime
Occupation: Searching for the real meaning of life

Monday, December 12th 2016, 7:58pm
Talents are special character , we can say skills , which give some type of advantage , can be statistic increase or other stuff like valor received increase etc.
First of all to get a talent are required some things to unlock these talents :
1. Specific level : you can check in your inventory , combat skills , then talents section , there are many unlockable with levelling up.
2. Valor : there are talents which can only be unlocked once you reach a certain valor rank.
3. Books : there are talents which can be only obtained if you get the special talent book.
The player can also level up specific talents by getting a certain ammount of Crystal of Truth (
http://warofdragons.com/artifact_info.php?artikul_id=26010
) , but also the levelling up system requires certain character level , valor rank or the talents books.
There are all the possible talents :
1.Talent that increase certain stat like : protection , intuition or agility.
2.Talent that increase the trauma and the antitrauma.
3.Talent that increase the speed or initiative or durability.
4.Talent that increase the valor received or the expierence received.(who the hell want more expierence ? xD)
5.Talent that increase the magical protections.
6.Talent that increase the ammount of life or the additional healing effect.
7.Talent that increase the percentage protection from magical or phisical damage.
8.Talent that increase the suppression or concentration or will.
9.Talent that increase the chance to sucess gathering resourses or to get triple ones or to get double the probuction when making professional stuffs.(not include ink,dust or collected

)
10.Talent that increase the chance of magical crit or damage of magic critical hit or protection from magic critical damage.
11.Talent that increase the percentage of critical hit damage or decrease a percentage or critical hit damage received.
In particular talent n.4,6,7,9,11 need specific books of talent to get unlocked (there is one n.6 talent which dont need book but valor rank).
The books are avaiable from bank paying diamonds or in some specific events.
P.S. NEVER forget that even you have studied the book you still need a loads of crystal of truth to level the talent up

Don't be jelous of others, try to care about yours, only after that you will understand what you really have. P.S. Is very very very hard

but i will try my best


---
Intermediate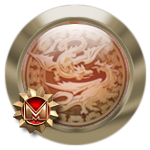 Wednesday, December 21st 2016, 12:08pm
What are talents?
Talents provide a choice of one out of 2 or 3 perks increasing your stats or give you better luck when working professions.
Talents of the first column can be unlocked through achieving the required levels, ones of the second column through achieving the required valor ranks, and finally the ones in the third column through learning the respective talent volume.
Where do you find them?
How can they be improved?
Before you're able to upgrade them you will need to unlock the upgrade. This is done similarly to unlocking the talent itself - you'll just need higher level, rank or have learnt the higher talent book. For example to be able to get upgrade your artisan talent you will need to learn
Artisan Lecacy Code, Volume II
as shown here
Once you've unlocked the possibility to upgrade your talents, you will need to have enough
Crystals of Truth
The amount of crystals of truth required to upgrade a talent depends on the talent you want to upgrade and how far you have already upgraded it.
Now of course the question is
how do you get the crystals of truth?
Using the Eye of Truth giving you a chance to drop crystals of truth for one hour from monsters who are not more than 1 level below yours. Same effect is any buff that provides you with the stat of "Prophecy", like some of the effects of the seasons deck do (A Guide on seasons deck)

Buying them from other players either through auction, exchange or direct trade.

Buying them in the Bank Shop, where you can get 100 crystals of truth for 4.5 Diamonds

How to choose the right talent?
Which of the perks you choose really depends on what you want to aim for or what will help you most. A few example:
Talent starting from level 6 giving choice of trauma or antitrauma: If you're an executioner or just want to mess with your oponents in battlefields even with level 1 injuries, choose "trauma". However if you tend to die a lot and get injured, "antitrauma" is your friend to lessen the injuries.

Talent you get for learning Artisan Lecacy Code: If you pick a lot, but you do not have a red tool, triple procurement is a nice one. This obviously does not help if you have a red tool, but if you still like picking increasing your chances of successful procurement is good. If you often use your secondary profession on things having a chance to double the production it's a nice choice to use the double production perk.

Talent you get for learning Experience and Valour Code: If you simply don't care about valor and just want to gain levels quickly, it's an easy choice to go for extra experience. However if your goal is to max out your valor, or you simply want to gain a few ranks the extra valour will help you more.

If you are not happy with your choice, or due to change in how you wish to play your game you can reset your choice by hitting the "Reset talents" button at the bottom of the talents page. This will allow you to choose which perk you want for all your talents. And do not worry, if you have upgraded your talent, this upgrade will not be lost. If you have upgraded a talent to say blue quality, after the reset it will still be blue quality (this is independant of which perk of said talent you choose). However note that due to your upgrades staying, you will not get back any of the crystals of truth you have spent on upgrading your talents!
---
Intermediate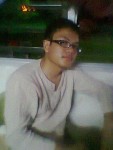 Location: Malaysia
Occupation: Free person

Wednesday, December 21st 2016, 7:11pm
What are talents?
Talents help to improve your character by increasing your attribute, resistance, and even helping you when gathering resources or making profession items.
Where do you find them?
You can gain access to talent via Backpack >> Combat Skills >> Talents.
To unlock more talent, certain of them require you to achieve something (level/rank/etc), or buy them from ingame shop/players.

[b]


How to choose the right talent?
[/b]
To choose the right talent, you need to consider your combat class or which areas you want to be. If you are an executioner, then you will pick trauma chances improvement.
How can they be improved?
Some talent need you to accomplish something before you can improve them, and some of them also only require you to buy the talent book to improve them (From gray, green, blue, purple, red) You will need to have the gray book first before using the green book.
Most importantly, when upgrading from gray talent onwards, you will need a certain amount of crystals of truth where it can be found from shop, buy it from players, or use Eye of Truth and hunt monster to obtain them.
---