To begin trading with a player, right-click his nickname in the chat and select "Trade" from the menu.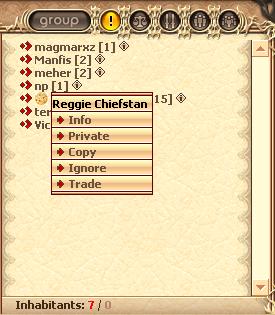 The player you invite will then see the following message:

If you and another player agree to trade, you will enter the trade interface: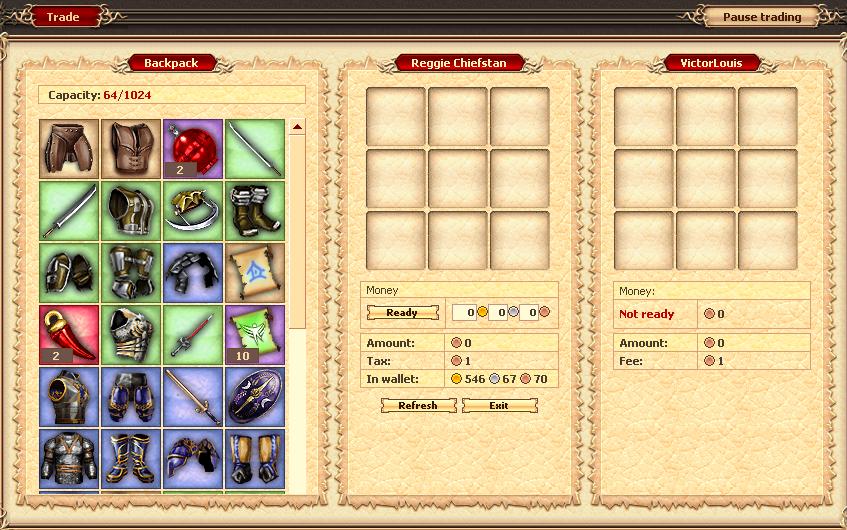 Click on

to place an object in the exchange window.

You can also trade money:

When you have placed everything you want to trade in the exchange basket, click

.
When both players are ready to complete the deal, you will be able to do so by clicking

.