Bankers are not usually regarded as very generous but
Forint
is clearly an exception! Enjoying the sunny weather he is an an excellent mood and so he gives
a present to every warrior who obtains Diamonds
- even if you get yourself as little as
9
Diamonds.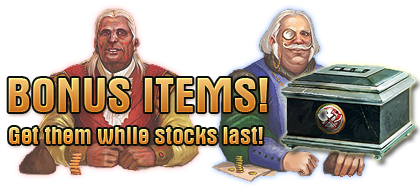 And here you can find the great presents you will get when obtaining Diamonds:
| | | |
| --- | --- | --- |
| | Bonus Items | |

Payment of at least:

Bonus

9
13
22
27



45

2x


75
3x


90

4x


150
3x
300
5x
You receive the listed items for each payment of at least the amount in the list from Fri
day, February 14, 12:00 Faeo time
until
Sunday, February 16, 22:00 Faeo time
.
Amazing events are beginning in Faeo. The great Sheara has melted the snow and liberated Kiss-me-Quick sprouts from the clutches of winter. Gather a bouquet of these amazing flowers and take them to someone who is especially dear to you. And do not forget to get that perfume bottle that your chosen one or beloved will certainly appreciate. Fragrant droplets appear on the surface of the earth and just need to be collected into a suitable vessel! And wouldn't you like to practice your aim and shoot from a magic bow? They say that the heart of the person hit by such an arrow will be filled with passion for the first person they see, so be careful and do not inadvertently hit, say, a Kroffdor!

Rumours are spreading all around Faeo that the first Humans and Magmars recently forced their way into new and completely unknown lands where they stumbled upon some strange beings that nobody had ever seen or heard of before. Even the
Battle Mages
in their

tower at Daylight Square
and in their

caves at the Square of Fire
have heard the incredible news.
Just recently, the Elders arranged for the sought-after, precious chests to be sold at the City Fair in order to ensure more security. But all these efforts seem to have been in vain, since once again a whole delivery of precious chests just disappeared without a trace. But wait a minute... did they really just disappear without a trace? Maybe one or other of the monsters pinched a few chests? You might be able to get a chest by defeating a monster of your own level! At least the Elders are satisfied that the mysterious chests are still locked, so nobody can get at the content. Unless someone finds out where the keys are…


Who would not like to ride around on a Scorpolion or a Cerrador ? Who never dreams of finding a certificate, which can be easily exchanged for a purple tool or even a red weapon? Which rogue could help you find the keys?
Warriors, Sheara has decided that it is time for a new: Happy Hours in the Tallaar Halls! Come and fight and show your bravery!


Warriors from
level 7, enter the Tallaar Halls on Friday, 14:00 Faeo time until Monday 09:00 Faeo time
! Crossing the threshold you will be possessed with a thirst for destruction and go berserk, losing the ability to differentiate between your own and other species, and capable only of thinking how to spill the blood of others.
If you enter the Tallaar Halls during this period of time you will receive bonus Valor for each fight.

Warriors of the
levels 3-6
will receive
double Valor
for each finished
Arena
during this period of time.

In the Tallaar Halls you will receive double Valor for each victorious fight, in the Arena you will receive bonus Valor for finishing the instance.
Warriors, if you've been meaning to improve your Riding Skills for a while, now is your chance.

In a fit of generosity, Arnica and

Orfin have reduced the fees for learning Riding Skills 2-5 by 10 %. They do need the gold to cover their own costs, but were able to lower their prices for a short time only.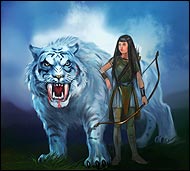 If owning an exotic animal, such as a Grumvol or a powerful Emerald Jakaral, has always appealed to you, now is your chance to learn the necessary Riding Skills at the

Wirgold Estate or in the

Mentaliya Foothills.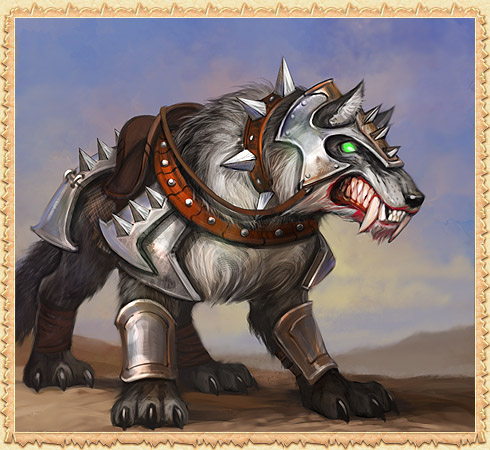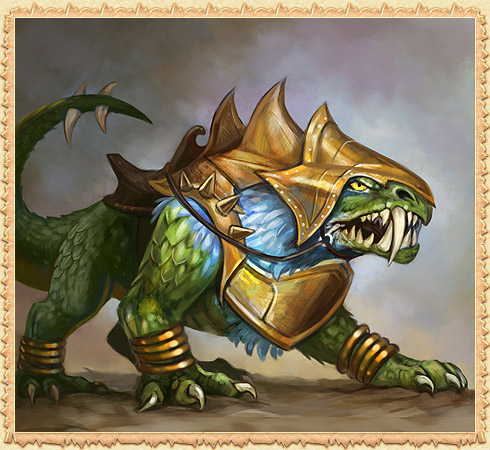 The 10% discount is available from Friday, February 07, 15:00 Faeo time until Sunday, February 09, 17:00 Faeo time
While the respectable citizens of Ogriy and Khair are fast asleep, crooks are busy at work under the cover of darkness, going unnoticed as they haul bags filled to the brim with artefacts back to their hideouts. The following day, word of the new goods that have appeared on the Black Market spreads through Faeo like wildfire.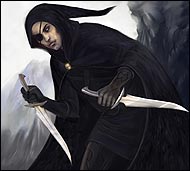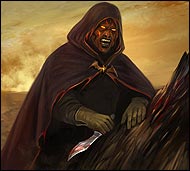 Rumour has it that

Gloum
and

Chigrik
have gotten hold of a multitude of rare items, ranging from dwarven treasures to the hearts of mighty Kroffdors and Eldives, which players could use to increase their reputation. Some even claim that items which used to belong to
General UyarrMO
himself are among the spoils!
0


To escape the punishment for trading in illegal goods, the crooks have put some of the items into linen bags and attached one piece of information only - the level of the warriors who might find the contents of the bag useful. This means that you can only see what's inside the bag after you've made your purchase... although it should be said that every item is unique and immensely valuable!



Sweet Mila and

Bonna Benita are doing all they can to look after the many different baby animals that have found a new home in the nurseries of these kind-hearted ladies! Enthusiasm and diligence, however, are not enough and Mila and Bonna need to request the help of rigorous warriors ... There are new tasks ahead for those who care about the fate of these young ladies!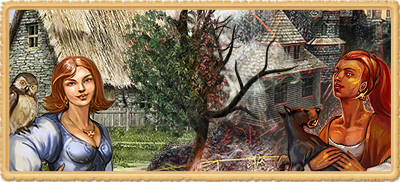 Warriors, it's time again for the popular closed auction in
Legend: Legacy of the Dragons
where you can get
excellent equipment
or
rare items
for a very cheap price! In this auction not the highest but the
lowest unique bid
will win! We will offer
exclusive and valuable items
in this auction.

Here are the rules of the closed auction: In a closed auction the lowest unique bid wins the item. So whoever makes a bid that no one else has made as well will get the item they have bid for. The bid is deducted immediately and is non-refundable! You can make as many bids as you wish:
The auction will run until Wednesday February 5th, 20:00 Faeo time.

Here are the items offered this time:

This is a great opportunity to gain a wonderful bargain for only a little

Gold
Since ancient times, the Habu tribe has worshipped two powerful goddesses, receiving patronage and all kinds of benefits in gratitude for dedicated service and generous offerings. The Water Nymph, mistress of the water, has fuelled the bug-eyed creatures with magic power, preventing them from becoming exhausted in battle. Sylph Fairy, the Air Goddess, has instead a destructive influence on the charms of Habu opponents, striking the power of their magic in battles.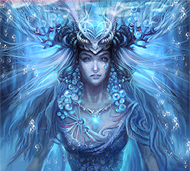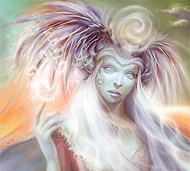 Brave warriors of Faeo! Now you have an excellent opportunity to gain the favour of the ancient goddesses and obtain powerful protectors in battle. The secret of the location of the amazing Sylph and Nymph altars, known by the clever Habu, has been revealed!