Warriors, Sheara has decided that it is time for a new: Happy Hours in the Tallaar Halls! Come and fight and show your bravery!


Warriors from
level 7, enter the Tallaar Halls on Friday, 14:00 Faeo time until Monday 09:00 Faeo time
! Crossing the threshold you will be possessed with a thirst for destruction and go berserk, losing the ability to differentiate between your own and other species, and capable only of thinking how to spill the blood of others.
If you enter the Tallaar Halls during this period of time you will receive bonus Valor for each fight.

Warriors of the
levels 3-6
will receive
double Valor
for each finished
Arena
during this period of time.

In the Tallaar Halls you will receive double Valor for each victorious fight, in the Arena you will receive bonus Valor for finishing the instance.
The morose hermit, hiding out in one of the little islands of Faeo, does not welcome uninvited guests... You can only expect trouble from a talkative warrior... No, the best thing is not to attract any attention to yourself and enjoy solitude and peace. And if an annoying onlooker does happen by the secluded habitat of the hermit, they can always be scared off with a few tricks...

Although this mysterious sort prefers to remain on his own, sometimes he wants to hear what is happening in the world. Make the most of this and visit the silent hermit in his haven... He may even ask you for a small favour for even someone that does not like the company of friends sometimes needs help... Be as friendly as you can to the hermit and he may reward you generously... even if it is just to get rid of you as quickly as possible.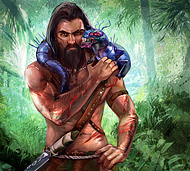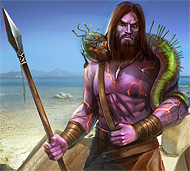 Warriors of Faeo, the order of the
Underground Knights
invites you to take part in a new cave tournament from
Friday March 7 at 14:00 Faeo time
till
Sunday March 9 at 22:30 Faeo time
. So, warriors, get ready for the bloody battles! Sharpen your weapons and improve your skills to win a good amount of Valor at the weekend!
To get into the cave tournament use the battlefield button and select Cave Tournament. Participants will have to queue in order to get into the battlefield. Each group fights against warriors of their own level group. The groups are level 3 and 4, level 5 and 6, level 7 and 8, level 9 and 10, level 11 and 12, level 13 and 14 and level 15. Players are grouped in teams of 25.
The last bits of snow have disappeared and you can already find the first little spring flowers and hear the first birds. Spring will soon be there. But the monsters of chaos are enjoying the nicer weather too and become more active. So we offer for the first time in the history of Faeo exclusive spring chests that are not only decorated with beautiful flowers but also have a special content.

If you are lucky you will not only find the great things you can usually expect in chests but also special items you will need fighting the monsters of chaos.

In addition you will also find all the known prizes from the precious chests: Elixirs, gifts, chess pieces, high quality tools, blue bows and rare Conlegret cards. There are four different types of chests which vary in their design and price. If you decide to buy one of the more expensive chests you will have a higher chance of receiving a valuable item such as an Assassin's Battle Axe, a Cerrador Amulet, a Titan Belt and many other great things.
You will not find any better stalkers in the expanses of the Meridian Lands than
Neville and
Mizgar. The chief suppliers of game and animal hides in
Waltreia and
Rumengild know each and every trail in the dense forests and deep swamps of their native land and can track any monster. The brave hunters never kill for just for fun, so the generous Maurin allow them to hunt in their lands, which are rich in a range of game. But something strange, something evil, has been occurring lately in the Maurin forest. An unseen force is scaring the animals away, leaving the experienced stalkers without game. Not finding any explanation for the sudden change, the hunters decided to ask outside warriors for help.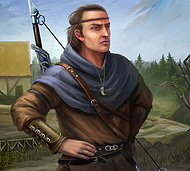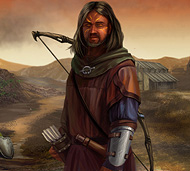 Mail.Ru Games GmbH would like to notify you that as of 01 April 2014 "Legend: Legacy Of The Dragons" (hereinafter – the Game) will be operated by the company My.com B.V., which was established in accordance with the existing legislation of the Netherlands and is registered at: Haaksbergweg 31, Suite 4, 1101BP, Amsterdam.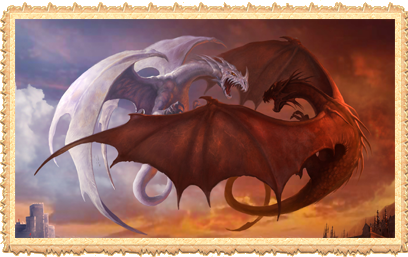 By continuing to play the Game, you thereby confirm your consent to the transfer of all the rights and obligations of the company Mail.Ru Games GmbH pertaining to the user agreement, located at
http://legal.mailrugames.com/wod_agb_en.html
(hereinafter – "End-User Agreement") to the company My.com B.V.
If you do not consent to the transfer of all Mail.Ru Games GmbH rights and obligations within the End-User Agreement to My.com B.V., please stop using the Game and delete your account in the Game or notify us about your intent in writing at:
http://support.mailrugames.com/
.
When you consent to the transfer of rights and obligations pertaining to the End-User Agreement, you confirm that
Warriors! Don't miss the opportunity and fight till death on the battlefields! If you are blessed by Sheara,
all items that are worn during fights will be indestructible.
In order to support you in the permanent fight against chaos the great goddess grants you the possibility to train your abilities in the battlefields without damaging your armour.
Warriors, the
One-Armed Bandit
will be in operation again from
Wednesday, January 15, 14:00 Faeó time
for your amusement. It disgorges mounds of

Gold
coins right into the hands of the lucky winners. Winnings clink in players' pockets, and superstitious players hold firmly onto their lucky charms. It goes without saying that, although this game is risky, it is great fun – all the warriors have been caught up in the gambling fever.
You can try to win the jackpot wherever you are
, the one-armed bandit
can be reached from every location
!
But who knows when Lady Luck will smile on them? She is very capricious – sometimes she showers the fortunate with her gifts, while at other times she can take the last copper coin from a poor wretch. To protect you from large losses the One-Armed Bandit has been configured to only accept large bets when you have sufficient money in your wallet to live well. In other words,
the more

gold you have clinking in your pocket, the more money you can bet
, so as to win big! But the opposite is also true: If a warrior's wallet has been empty for a long time, the machine will only allow him to place a small bet. This means that his loss will be smaller if he does not win.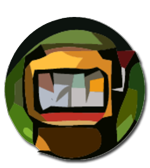 It's the carnival season in Faeo and Mary and Glivens invite you to come to a fancy dress party in their pubs. This year the motto of the party is "The Monsters of Faeo". So everyone is enjoying the party dressed up as a monster. But there seems to be a little problem…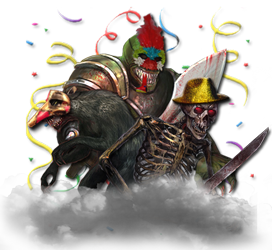 Speak to the bouncer to dress up as a monster and enter the party. The bouncer will tell you to be careful as some of the monsters you will find there are not warriors dressed up as monsters but real ones. They have already started to steal the decoration and no one knows what else they are up to.

For a long time, the Mages

Khorsungum
and

Arnabag
have been trying to find out what exactly is in the
Pacifist Pollen
, which calms down even the most terrifying monsters. Up to now they only knew that the Supervisors in
Ivmuar's library
used these powders to tame the trolls that live there.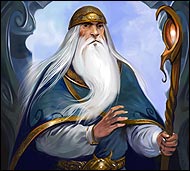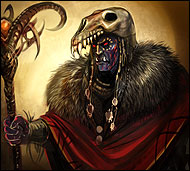 But unfortunately in today's pleasure society, the warriors are as interested in old papers and libraries as a blind kretch is in Sheara's beauty. Or has anyone here already actually visited the Ivmuar Manuscript Treasure Trove?