Warriors of Faeo, the order of the
Underground Knights
invites you to take part in a new cave tournament from
Friday January 3 at 14:00 Faeo time
till
Sunday January 5 at 22:30 Faeo time
. So, warriors, get ready for the bloody battles! Sharpen your weapons and improve your skills to win a good amount of Valor at the weekend!
To get into the cave tournament use the battlefield button and select Cave Tournament. Participants will have to queue in order to get into the battlefield. Each group fights against warriors of their own level group. The groups are level 3 and 4, level 5 and 6, level 7 and 8, level 9 and 10, level 11 and 12, level 13 and 14 and level 15. Players are grouped in teams of 25.


This time Cave Tournament is for everyone! All ranks can join anytime.The participation is free!

While the respectable citizens of Ogriy and Khair are fast asleep, crooks are busy at work under the cover of darkness, going unnoticed as they haul bags filled to the brim with artefacts back to their hideouts. The following day, word of the new goods that have appeared on the Black Market spreads through Faeo like wildfire.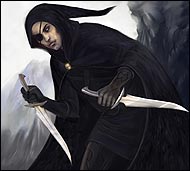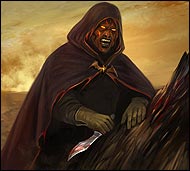 Rumour has it that

Gloum
and

Chigrik
have gotten hold of a multitude of rare items, ranging from dwarven treasures to the hearts of mighty Kroffdors and Eldives, which players could use to increase their reputation. Some even claim that items which used to belong to
General UyarrMO
himself are among the spoils!
Traditions and customs have always held a special place in the lives of Faeo inhabitants. Ancient stories and legends have been passed down by word of mouth about powerful spirits helping ordinary people cope with important matters and protecting them against hardships.
Humans and
magmars greatly revere their guardians and make it a point to thank and glorify them. But as the saying goes, even a good marksman may miss! Well, someone did forget to follow the old tradition and show respect for the spirits with gifts and to give thanks for a generous harvest and rich booty. Being the touchy and wilful creatures that they are, the spirits were rather quick to punish the negligent inhabitants of Faeo with a series of misfortunes and disasters.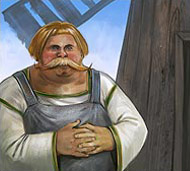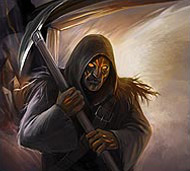 Warriors of Faeo, this is the last day of the year 2013 - another year that has flown by. It is time to take a quick
look back
: The residents of Faeo have been heroically fighting against the Forces of Chaos and defending themselves against the dreaded attacks of the hostile races. For the first time, the warriors have acquired and built their own
estates
. The huge
update
in summer has showered you all with lots of other changes.
But now it is time to look to the future! Let's see what the year 2014 will bring. You can look forward to loads of new features and expect to get some unimaginable surprises.
The War of Dragons team wishes you all a great start to the New Year and all the best for 2014, both in Faeo and in real life!

Warriors, the
New Year
is approaching at a fast pace. A
turn of the year
is always a very happy event, so the celebrations in
Faeo
can really begin. During the
New Year festival
you can expect to enjoy yourself with the chance to win some
big prizes
at the
Mini Games
. You can also consult a
Fortune Teller
for a
glimpse into the future
to discover what
2014
holds in store for you.
Are you a little bit curious to know what is going to happen during the next year? Then take the opportunity during the
Festival
to talk to

Maritsa
or

Bludiara
and dare to take a peek in the
Crystal Ball
. Both of them will give you valuable tips for the future, and also make you very happy with
the perfect present
.
Warriors, another year is coming to an end at Faeo: a year full of heroic acts and fierce battles, a year full of new features and adventures. Now it's time to
ring out the old year and bring in the new one
, which promises great excitement and fabulous surprises. We will have to celebrate that! Of course, this will be another
New Year Festival
, but this time the
preparations
will be a little bit different.
Faeo's cities and countryside are covered in snow, and some peace and tranquility returns over Christmas time as a year filled with excitement, fierce battles and heroic accomplishments draws to an end. All sorts of difficulties had to be overcome until Father Christmas was saved, the gifts placed under the Christmas trees and all other arrangements were made.


But now it's time to experience some Christmas spirit again on the town squares of O'Delvays and Dartrong and to select a nice gift. This year the Spirit of christmas is even more generous, you can get one present on Christmas Day and another one on Boxing Day!



The War of Dragons Team wishes a very Happy Christmas to all players!
Warriors, it's Christmas – a time of joy, a
time of gifts
! But aren't the best gifts the ones you give to yourself? Menachem and Samary have managed to convince the
travelling merchants
to set up their stalls in snowy Faeo once again, and to put some
special rare items
on offer this Christmas!
Several people mentioned in their Christmas wish lists that they would like to see whole weapons and bows being offered again. And Sheara has provided: as well as fragments, you'll also see
whole red weapons and bows
. And, with red being such a festive colour,
exclusive red armour
will be on offer once more!
| | | |
| --- | --- | --- |
| | | |
| | | |
| | | |
Christmas is coming soon and so warriors of Faeo are searching for their stockings to put them on the chimney for Santa Claus to fill them with presents. But of course no one wants to use their old smelly stockings and the shops of Faeo have run out of stockings and so you might have to search somewhere else.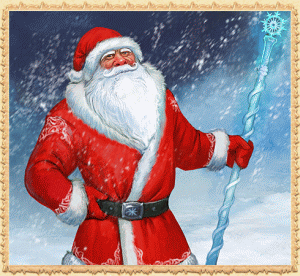 Sometimes you can find what you are looking for at the most unexpected places. Warriors have seen stockings in
Allayas Wastelands and the
Lost Wastelands. But remember, Christmas is not just about receiving lots of presents, it is about showing your affection to friends and giving presents, too. So, take one of the stockings and give it to a friend before the end of Christmas Eve.

Warriors, you finally made it! You were on your feet day and night to finish the preparations for the Christmas celebrations in Faeo and to prevent Christmas being ruined by the attacks by the evil Yetis. You have been busy collecting snowdrifts, Christmas Tree decorations, gifts and fireflies for the Spirit of Christmas to make sure that everything is shining with a Christmas sparkle. The great festivities are now just around the corner, so the Spirit of Christmas would like to thank you all.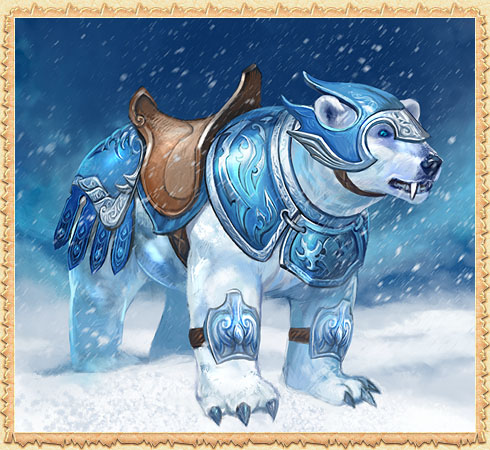 In keeping with the
Christmas
spirit, the
Spirit of Christmas
has awarded loads of
Magic Snowflakes
, which you can exchange for fabulous, magic, or just rare objects
from now until Tuesday, 31 December at 22:59 Faeo time
. This year, you will not be getting your Christmas Presents from the Spirit of Christmas, but from the
Curiosities shop
at
City Fair
, which you can reach over the

Daylight Square
and the

Square of Fire
.