Armed with tiny flags, the Festival Organizer leaned over a map of Faeo that was on the table and began to mark the places where the crackers should be placed
. This is no easy task, and requires accurate calculation: charges should instantly soar into the night sky and illuminate it with millions of multicolored flashes so that the sparkling radiance of the jubilee fireworks can be seen from any corner of the dragon world.
And while the Organizer is occupied with such a responsible business, it is worth recalling that, just like before, more feelings and emotions, from which the beautiful fireworks are made, are needed for the festive salute in honor of the 10th anniversary
.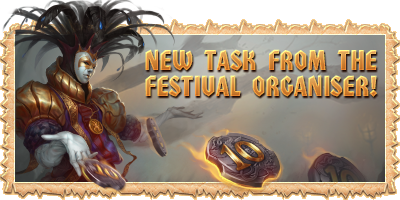 Bravest warriors of Faeo! Take part in battles in Tallaar Halls and Faeo's legendary battlefields! The Cursed Temple is for warriors from level 7 and higher, and here you need to charge your amulets with Fervour of Victory. Then you can fight in Crystalline Caves, Ancient Temple or Arena to charge the magic amulets with bitterness from your enemies' defeat!
The Festival Organizer
awaits
at Trade Fairs of

Dartrong
and

O'Delvays
for those who will complete the quests «War Trophy for the Anniversary: fervour of victory» and «War Trophy for the Anniversary: bitterness of defeat».
You can get the quests from 13:00 Friday,

September 8th

till 12:00 Monday, September 11th

. The Festival Organizer accepts charged amulets

till 12:00 Thursday, September14th
.
All the "War Trophy for the Anniversary" quests are available for warriors from level 3 who completed the quest "A guest who vanished"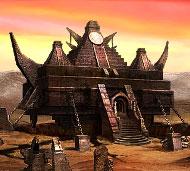 This weekend our brave defenders of the continents are invited to shake the pillars of the world of Faeo with thundering blows to the ritual gongs of
Tallaar Halls! You can stop worrying about your equipment: it won't break in fights there

from 13:00 Friday September 8th till 12:00 Monday September 11th

.
Warriors, it's time to take out the blades again!
The celebration can only be saved with your efforts!