Traditionally, with the advent of the winter, residents of Faeo start collecting snow, in order to help the Spirit of Christmas materialize as a snowman. Insidious Snowger became aware of this tradition and decided to use negative aura at the continents, that was accumulated due to the hostility and intrusion.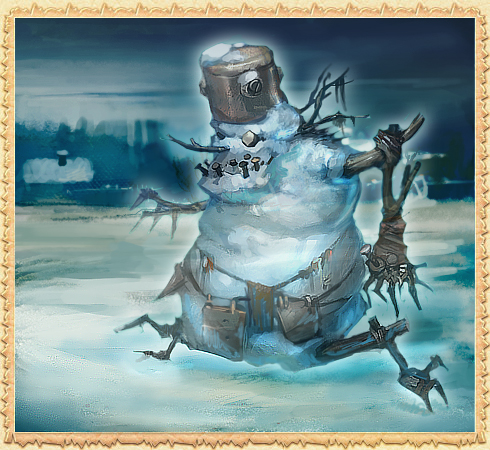 Thanks to their efforts the Spirit of Christmas materialized as a horrifying snow monster
and appear in

Luan Coast
and

Terror Wharf
sooner than expected. In order to defeat evil charms and free the good spirit,
you have to defeat his evil entity.
As usual, the rulers of the continents delegate the task to stop the invasion of evil
Snowgers
to warriors under the leadership of

Gidver
and

Damirus
. At warlords' request you have to bring to the alchemists
Snowger Branches
, so that they could make
Ever-burning Heat Potion
– the best weapon to fight snow monsters. If you are able to get
Battlefield Moss
on the battlefields,

Veddun
and

Cagliostro
will make
christmas fight elixirs
for you.
Elders

Baguron
and

Verkiriy
are hoping for warriors help in search for celebratory decorations for the christmas trees.
You will be able to find tree decrations pratically everywhere in the world of Faeo.
Bring tree decoratins to the elders – and receive
Magic Snowflake
and
Ginger Mead
as a reward.