With each new day it is becoming colder in

Ogriy
and

Khair
. Streets and fields are already covered with the thick layer of snow, fluffy snowdrifts are appearing everywhere.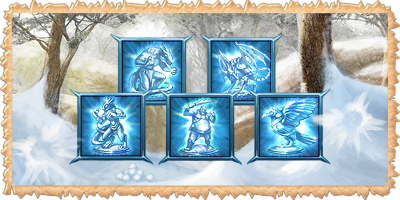 Warriors, like small kids, are making snowballs and throw them at passerbies, those who do not like fun make gifts from icicles and give them to everybody. It is winter time in the world of Faeo.
Of course, for the residents of Faeo the first snowfall means that Christmas is not far away. In order to heighten your anticipation for Christmas presents, from 2 December on Advent Calendar, in which you can open a little door every day to obtain a big or small present, is waiting for each warrior from level 3 on. You can obtain the Advent Calendar in the shop at the City Square.
Attention!
Advent Calendar can be used no more than

24 times

! Can't be used after

12:00 December 26th

of the outgoing year
- More info in Game Library
Let winter time bring you luck and high spirits!