After a suicide mission to rescue Ban Coolo from the UyarrMo, the Underground Knights dispatch to the Plateau of Silence to destroy the second Chaos Gate. Meanwhile, Nuke struggles help the Black Knight return from a chaos spell, without falling into Poseidopus' trap.


At the same time Elder Ben Kobi has sent Neia to fight her way into the deep Swirling Mists to convince the Chosen to support them in their war against the Chaos.
Starring:
Luke the Orphan - Nuke Highflyer
Edera - Neia Highflyer
Elder Baguron - Elder Ben Kobi
Chief Kort - Ban Coolo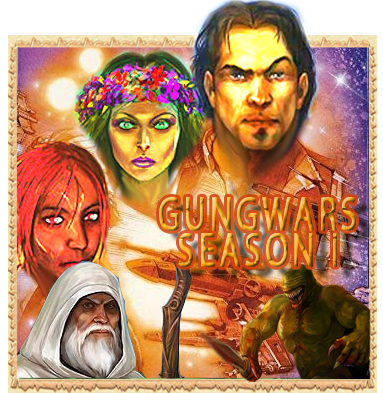 Your task:

Jesters are in movie mood and want you to
re-design a poster of any classic or current cinema blockbuster.

invent a WoD-related title and write a short preview, located in the world of Faeo.

add your starring list!
15.01.2020 - 27.01.2020

Post your entries before 27.01.2020 15h00 game time

27.01.2020 - 29.01.2020

Jesters will choose the winners

Evaluation system:

Each artwork will be evaluated on a 10-point scale.

The following criteria will influence the evaluation:

- Originality of the idea

- Matching the criterias and demands

- Details in design/story telling

- "wow!"- factor