The night was stormy, the lightening threatening and the thunder gave a notice of the things to come. Faeon warriors,

Human and

Magmars were watching the sky with mixed feelings. Some were motionless in fear, others rather curious and many got themselves prepared to welcome a new enemy with their weapons.

With another ear deafening bang, the far western horizon split open and another world appeared before the eyes of the people of

Khair and

Ogriy. The split opened more and more, and this new world, slow but unstoppable, merged in to the world of Faeo. From this moment on everyone knew, the life as they have known, would never be the same.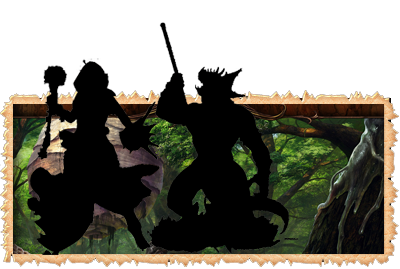 Your task:

Jesters want you to draw or paint your own version of the new race appearing in that night. Will they be friendly or hostile? Dominant or helpful? What is the name of this new race?
Event regulations:
The entry must be a drawing or painting.
It must reflect the style and comply within the world of Legacy: Legend of the Dragons
A simple sketch is not enough. It should be painted or drawn in colour and in detail.
It must be your own design.
15.06.2020 - 29.06.2020

Post your entries before 15:00, 29th June 2020

From 29.06.2020

Jesters will choose the winners

Evaluation system:

Each artwork will be evaluated on a 10-point scale.

The following criteria will influence the evaluation:

- Uniqueness of the design

- Details of the design

- Compatability with existing WoD designs

- "Wow" factor

We wish a wonderful time creating the new race visiting the world of Faeo!