Summertime is travel time!

Jesters invite you to an amazing journey through Faeo.

Join us in our race around Faeo and try to discover the locations shown in the image in our thread. The first player to guess all the correct locations and post them in the thread will win 100x Talent Coin which can be exchanged in the Jester's Shops in the City Fairs for valuable items.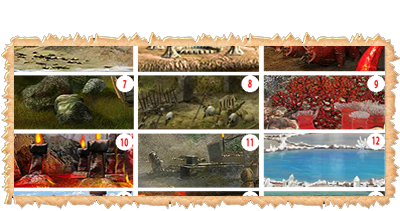 The event will start on 7th August 2020 at 18:00 server time and will end on 9th August 2020 at 18:00 server time.
Rules are simple:
Only players from level 3 and without curses for game violations can post.
Spam posts will be deleted and the spammer may be disqualified from this and the following three events.
You may post only 1 time.
Winner
100

But everyone can receive a reward!

If you manage to have all locations right, but are not the first to post you will still receive 20x Talent Coin.

Further there will be:

15
for 15-19 correct answers.

10
for 10-14 correct answers.

5
for 5-9 correct answers.

Start your own Faeon discovery now!