Warriors! We have made some changes to the game in the last update. Let's take a closer look at them.


Players can now see all the auction lots, regardless of the language in which they searched for the item. For example, if you're looking for the Certificate for 100 diamonds, you can search for «Certificate», «Zertifikat», «Certyfikat» or «Сертификат» - it no longer matters! Also, all new auction lots will be automatically translated to your language.

Also, now you can
change the interface language in the Personal tab: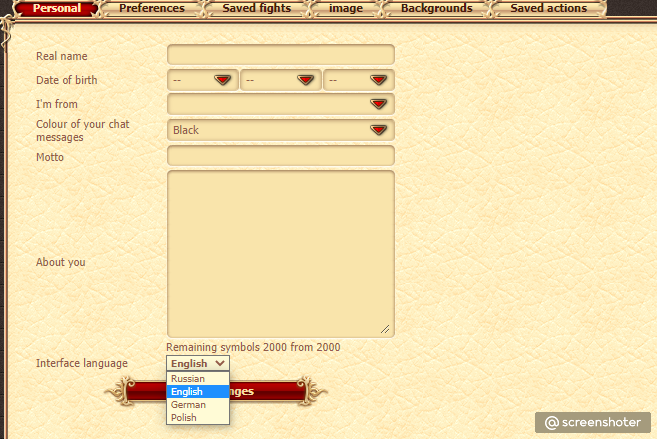 It's time to embark on new adventures, valiant warriors.
See you around Faeo!