The star parade has begun! Let the fun begin!
Valiant warriors! All of you probably know about the international platform
MY.GAMES
, designed for publishing and selling games.
«Legend»
also joined it at the time, getting new features:
group chats, streaming, an expanded player profile
and much more. So, the other day
MY.GAMES
turns exactly
2 years old!
The anniversary will be celebrated everywhere, and
Faeo
is not the exclusion of it! It will cause the amazing and rare phenomemon in the world of
Great Dragons - a Parade of Stars!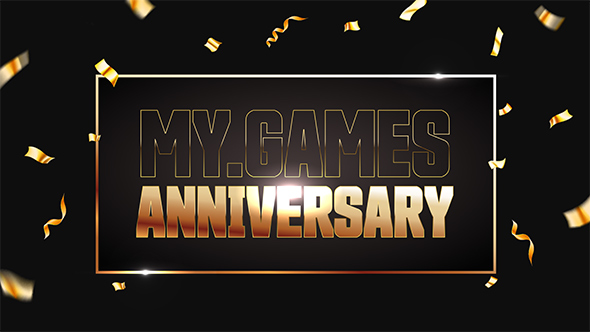 Events dedicated to this significant date will be held here
from May 28th till May 31st.
On these days the stars in the firmament of Faeo will line up in a row, like warriors in a parade formation.
Such a nature wonder, of course, cannot escape the attention of

Globius
and

Avelius
. Wise men have learned in advance from ancient books that the parade will briefly lift the veil that separates
Faeo
from other worlds. And so the researchers insist that all the inhabitants of
Faeo
leave their business and direct their eyes to other spaces full of amazing secrets!
Parade of Stars
quest and organizing a celebration. As a reward for this you will receive a
valuable gift and an unique achievement.
In addition,
a great holiday surprise awaits you
- a
free
"Red" premium
status! We give it to absolutely all players from
May 28th 0:00 to June 1th 0:00

!
To activate the donated "Red" premium, you must log out of the game and log in again.

Jesters
have also prepared a creative
drawing competition
for you, which starts on
May 29
. The details of the competition can be found out later, the reward, as always, will be coins that the winners can spend in the
Jesters treasury
!
In honor of the holiday, the prize pool will be increased!
Also, do not forget to look into our
Facebook
group, you will find a repost contest from our
Heralds
! The competition also starts on
May 29th
.
The quest Parade of Stars is available to players, who have reached level 3. You can get this task from Globius in the Hills of Peace or from Avelius in the Thicket.

Let's celebrate the anniversary of MY.GAMES with dignity! Don't miss the Parade of Stars - this has never happened in Faeo before!