Let the blood and lava spill!
Warlords of

Ogriy and

Khair are announcing special rules for Chaоtic battles: your items and armor will not break, and all the winners will receive

50% more valor

.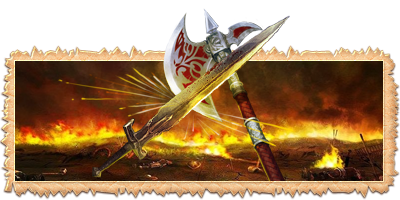 Crush your enemies, prove that you are better than them, you better start right now! The non-break magic will end on April 17th, till that time battles await you during the weekend!

Card collectors should also pay a visit to the

Premium shop
where they will find a
Set of 60 Conlegret cards
It is time for fierce battles, heroes!
Fight and win!
Despite the difficulties that the Festival Organiser had to face on the way to the capital, he is full of strength and desire to arrange a grand feast for the inhabitants of Feo in honor of the anniversary. Hosts and guests of the celebration are waiting for a lot of surprises, one of them – splendid fireworks, which will illuminate the night sky over the continents with hundreds of colorful lights and then fall to the ground with a golden shower. И это будет самый необычный фейерверк из всех, что когда-либо доводилось видеть.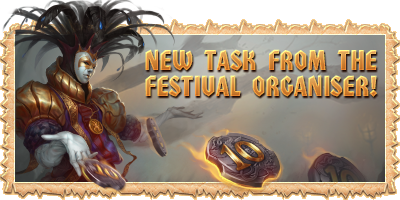 Valorous warriors! The Festival Organiser has prepared new tasks for you! You will need to fight on the battlefields and the fares of Faeo and winning victories to fill magical amulets with warrior qualities and emotions.
Let every battle bring you only victory!
Diamonds – are a very sought-after currency that lets any warrior purchase unique and valuable goods.

Defenders of

Ogriy and

Khair! You have a unique opportunity to purchase
Certificate for 50 diamonds
and
Certificate for 100 diamonds
in the
Premium Shop
. Bankers don't want to sell with a loss and will have a commission from every sale, thus the
cost of each certificate is – 120 and 60 diamonds
. Bankers won't sell more than
5 certificates in one hands
. City authorities already announced that you would be able to
sell these certificates on Auction and Exchange.
Pay attention!
Power Leveling Thresholds
are not applied when selling diamond certificates:
seller sets a price according to the demand on the item.
Сertificates will be on sale till April 17th.
Sometimes in order to sell something at a good price,
one has to purchase something at a good price - good luck!
Brave warriors of Faeo! March was very saturated with events and interesting tasks for you to complete. As usual, you did a great job.
The event «April - Don't be no fool!» has come to its end, now we invite you to visit a shop with event rewards at the City Fairs
, which you will be able to purchase with
Snide Cat token
s
.
Pay attention to a card for Conlegret game from the new event deck. After the end of each monly event you'll be able to collect cards like this and by the end of the year become the owner of full card set.
If you don't have enough
Snide Cat token
s
, visit shops at

Chigrik's
and

Gloum's
! These enterprising contrabandists have special
April Bag
s
, on the bottom of which you will find
Snide Cat token
s
.
You can purchase these bags both for

gold
and for

diamonds
but you'll be able to buy them
one time only for each currency
.
Hurry to the event reward shop Warriors!
Warriors
! For a limited time only bankers of the world of Faeo are offering you a
very generous payment bonus
. Purchase

50,

150 or

300 and receive 100% more
in bonus items!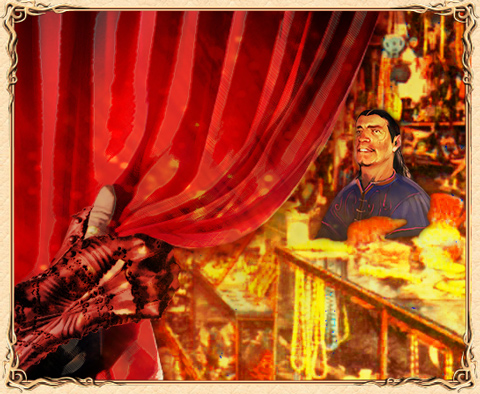 IMPORTANT: You will be able to receive payment bonus one time only!
Bankers' offer will last till April 17th, 16:00 Faeo time.
Make sure that you purchase diamonds by that time!
Warriors! Mistress of the Dragons Sheara has decided to bless all warriors who go to the Tallaar's Halls this weekend!
Queue up for Tallaar's Halls starting from today April 7, 14:00 Faeo time and your items will not break in case of the defeat in Tallaar's Halls till April 10, 12:00! Good luck! More over you will receive doulbe valor!
Warriors
! Smugglers' accomplices are spreading rumors that

Gloum
and

Chigrik
have gotten hold of rare items, which they are willing to sell in the
Contraband Shop.
The goods they offer are so exciting, that the most respectable and powerful warriors were spotted hurrying up to the

Barrow of Sadness
and the

Glade of Dreams
to see what smugglers have brought from distant lands!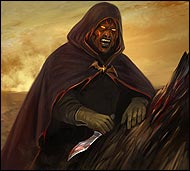 10th Anniversary – is an important celebration, therefore it is necessary to prepare in advance. After his arrival to the Capitol and having rested well, Festival Organiser started the oganization of anniversary events with enthusiasm but he realized that he will never be able to make the holiday trully interesting and unforgetable alone.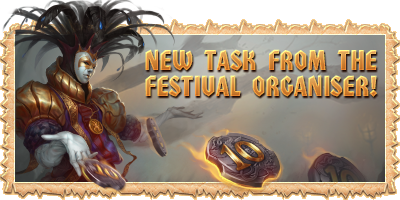 According to the plan of the Organiser, Faeo inhabitants should be expecting yet another surprise for the 10th anniversary. Valorous Warriors! In many aspects how the celebration of the 10th anniversary will be held depends on you! The Festival Organiser turns to you for the help he needs.
Quest «A Hunting Trophy for the Tenth Anniversary» is available for warriors from level 3,
after completion of the quest «The Missing Guest».
Brave warriors and beautiful warrioresses! In October we will celebrate a decade of our favorite world. 10th Birthday – is a milestone in the history of any project, and the «Legend», of course is no exception.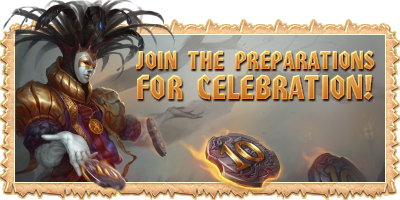 In order to celebrate the solemn date on a huge scale, in order for the upcoming celebrations to give you the most joyful emotions and be remembered for a long time, we created a special event for you.

It's time to start, warriors! Surprises and adventures await you!