Warriors of Faeo
! Rulers

Bratwell the Brave
and

Erding
need your help! They have hired and invited a renowned blacksmith to craft a sword for themselves and open a shop with the unique armor and weapons for the citizens. For some reason the blacksmith didn't show up at a meeting with the ruler. You task is to find out what happened!
Quests "Missing blacksmith" and "Sword for the ruler" are available to players of level 16 and higher.
Ringing voices of hunting horns are heard all over the world of Faeo. Right after them the wind brings furious barks. The hunt has started!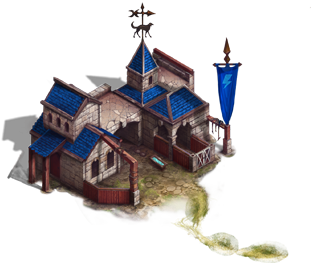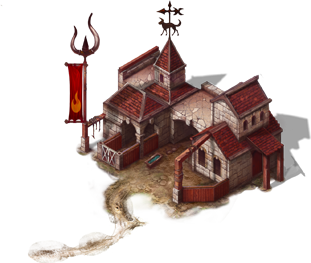 No monster will escape the bloodthirsty dogs – the pack of loyal companions of hunters is able to run down and tear to pieces the most dangerous game!
Masters only have to collect the trophies, while the hungry dogs are searching for the trace of new monsters…
Let the cry of your loyal dogs make the monsters shake in fear!
Warriors
! Bankers of

English
,

German
and

Polish
servers have decided to join their forces and offer you something
special
. For a limited time only purchase
Diamonds
and get
15% extra
of the amount you buy!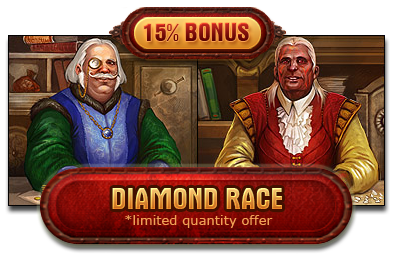 The elders that restlessly observe the

Well of Fortune and

Mouth of Fortune in the continents' capitals brought good news to the people of Faeo. They found out that now and then the fire in the bottomless split burns brighter than usual, while the calm water of the well is covered by impenetrable fog.

During this time everyone who throws

10,

100 or

1
in the altars of the fate, can attract the attention of the higher forces and receive quite a real reward: ranging from regular elixirs to unique armor.
Having named this miracle Luck Glow, the elders encourage the warriors
to seize the opportunity to get valuable gifts!
Don't miss the moment when Luck Glow shines over Faeo!
Warriors of Faeo! City tradesmen announced the start of yet another sale in the Premium shop, you can purchase various goods for very special price!
Merchants are also selling
Spark of the Heavenly Fires
!
IMPORTANT
: After the update that will take place on all servers this week you will be able to receive
Medals of Worship
with the help of
Spark of the Heavenly Fires
. Make sure you purchase enough if them in advance!
You will also have a unique opportunity to purchase
Certificate for 100 diamonds
. Bankers don't want to sell with a loss and will have a commission from every sale, thus the
cost of each certificate is – 120 diamonds
. Bankers won't sell more than
5 certificates in one hands
. City authorities already announced that you would be able to
sell these certificates on Auction and Exchange.
Pay attention!
Power Leveling Thresholds
are not applied when selling diamond certificates:
seller sets a price according to the demand on the item.
Hurry sale will last
till 23:59:59, September 30th
!
IMPORTANT: Global non-break is on till October 3rd. Interserver battlefields will be temporarily turned off to perform game update for about a week!
Warriors of

Ogriy
and

Khair
! Assortment of the

Premium shop
was updated.
This time tradesmen are selling items from the artful sets. You now have a great opportunity to update or add new items to your collection.

Sale of artful items will last from September 26th till October 3rd
P.S. Game

Administration
will open a series of quests so that players of
levels 16 and higher
could get
artful
items.
UPDATE: Trade Fair will be closed on Monday, September, 26th.
Defenders of

Ogriy and

Khair!
Merchants have decided to update their Fair's assortment!
There is a variety of card decks which most warriors will find handy in fights. With
Legendary Magmars II Old Pack of Cards
and
Legendary Humans II Old Pack of Cards
you will be able to summon
Legendary Warrior Wraith [13]

Legendary Work Tools are back on sale!
Check out useful folios and a number of rare items that merchants have already put on display.
Valuable spheres will let you summon powerful allies during the fight. Use them in to take advantage in the decisive moments in battles.
Good shopping, warriors!
Warriors
! Bankers of

English
,

German
and

Polish
servers have decided to join their forces and offer you something
very
special
! For a limited time only purchase
Diamonds
and get
20% extra
of the amount you buy!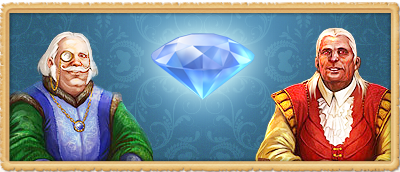 What is that unusual noise that is heard on the Trade Fairs of both capitals? A squeak of bend wood, melodious sound of bowstring, a whistle of flying bows… No, that is not the exchange of fire with the enemy, that is customers trying out newly arrived goods. Warriors' Fair of Wonders has started in the World of Faeo!

Enjoy the fair, warriors!
From all over the world, merchants have arrived at the City Fair Grounds, offering unusual items to the residents of Feo. Only at the Weaponsmithy you can find the unique artifacts and items, brought from the distant and mysterious Otherworld.

You can buy goods from the other world for golden coins and if you don't need them - return them at the same day: the merchants will buy back the moulds for the same price. Moreover, you can always buy magic moulds for diamonds at the Premium Shop. However, keep in mind: if you want to return the unused goods to the merchants, the payment for them will be in golden coins!

Magic Moulds of the Otherworld – guarantee your victory in any battle!