Warriors! Many of you have long been fighting in the Ancient Temple and know the rules of this ancient battlefield well. But today something incredible has happened! The magical elements seemed to rebel in the depths of the Temple, giving rise to a real storm!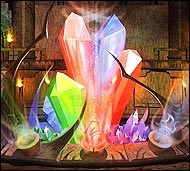 This outrage of the elements has changed the usual rules
,
when you enter the Battlefield
you will receive 10
Gift of Power
blessings while the Magical Storm lasts in the Temple of the Chosen!
You will also have
double valor
and
no-break
during the weekend in the
Ancient Temple
!
Don't waste time, hurry up to fight in the Ancient Temple, while the Magical Storm lasts and experience the power of the Gifts of Power!


The elders that restlessly observe the

Well of Fortune and

Mouth of Fortune in the continents' capitals brought good news to the people of Faeo. They found out that now and then the fire in the bottomless split burns brighter than usual, while the calm water of the well is covered by impenetrable fog.

During this time everyone who throws

1
,

5
,

1
or

5 in the altars of the fate, might attract the attention of the higher forces and receive quite a real reward: ranging from regular elixirs to unique armor.
You can find out more by reading the full news.

Diamonds
, that shine under the rays of Mirrow, are rightfully considered to be the most valuable currency of the world of Faeo. Warriors with the handful of diamonds can open many doors, and tradesmen will be glad to offer rarest goods.
Now you can receive valuable and important goods for the mere fact of purchasing diamonds, without actually spending them!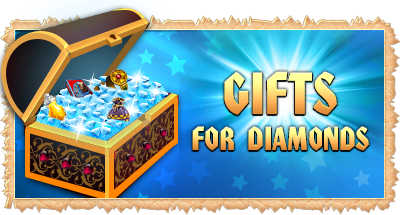 Warriors! Starting from today and
till
15.03, 12:00
when purchasing diamonds, during the special offer, you will receive gifts! There are
10 valuable gifts
, which you will
receive one by one for each

100 you buy.
Hurry - this offer is limited in time!


Warriors
! Smugglers' accomplices are spreading rumors that

Gloum
and

Chigrik
have gotten hold of rare items, which they are willing to sell in the
Premium Shop
.
Who are the people you spend the most time together with in Faeo?

A human being is not meant to stay on his own. We all have people we like or dislike. And we also all have a special group in Faeo we love to spend time together with. Be it your clan, a group of people from different clans or no clan at all. In this event you have the chance to show us how proud you are of your friends in Faeo!

Are you up for the challenge?
Show us how proud you are on your friends!


Jesters have a new challenge for you - A Clan Challenge!


There are many clans in this game. Old clans, new clans, clans in the make. We see their logos and often their members, sometimes we can see something about their reason for being and their codex. But what do we really know about your clan?

Is your clan up for the challenge?


We wish you lots of fun and good luck!

This holiday has a special significance for the people of Faeo because today it is the Day of the Warrior!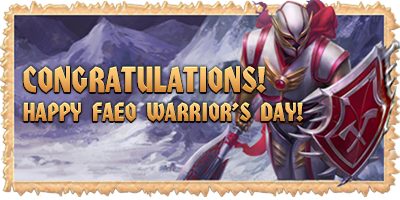 These days
Plateau of Silence
will become the battleground of the
Great Dragons

Striagorn and

Erifarius.
This time the dradons will not fight alone, but will instead choose champions from the experienced Plateau warriors. Any warrior that has won a battle on Plateau has a chance of becoming the
Dragon Avatar for one hour
.
Congratulations! Happy Warrior's and Defender's Day!
Defenders of

Ogriy and

Khair!
Merchants have decided to update their Fair's assortment! All buying restrictions have also been reset, so you can purchase goods again!
Pay attention to new goods!
The fair will last until
February

26th

, 12:00
.


Valorous defenders of

Ogriy and

Khair!
The bankers of Faeo have
great news
for everyone who is planning to use their services and
replenish your diamond account!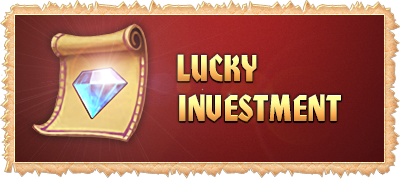 A
unique
offer will be available
from

February

22

nd

and till

February 25th
2018
after buying

100
you will receive a
Certificate: Lucky Investment
!
Use the chance to increase your wealth!
Diamonds
– are a very sought-after currency that lets any warrior purchase unique and valuable goods.
Defenders of

Ogriy and

Khair! You have a unique opportunity to purchase
Certificate for 5 diamonds
,
Certificate for 10 diamonds
,
Certificate for 25 diamonds
,
Certificate for 50 diamonds
and
Certificate for 100 diamonds
in the
Premium Shop
!
Sometimes in order to sell something at a good price,
one has to purchase something at a good price - good luck!