UPDATE: Warriors! The festival will close on October 14th at 17:00 Faeo time!
Warriors
! October is a special month in the World of
Faeo
. We have just
celebrated
Faeo's
anniversary
and are about to have lots of fun celebrating
Halloween
. Elders have decided not to stop on that and are giving a start to special
October Festival
on
October 9
th
at
11:00
Faeo time! Go to
City Fairs
of

O'Delvays
and

Dartrong
in order to change your resources to
Fortune Coins
and use them to take part in
Mini Games
with
amazing prizes
!
Swirling above disturbed graves and moaning wildly, cemetery ghosts are making promises of dreadful fun for the vile undead, who are gazing at them with their empty eye sockets and stretching their bones after lying still for so long in the damp ground. Skeletons, zombies, bodiless spirits and other representatives of the dark forces will not want to miss a chance to run the show in Faeo and scare its inhabitants during Nightmare Week. The locals however, fearfully await the Night of the Grinning Pumpkin and hope that charms and brave warriors will be able to protect them from the mischief of the undead.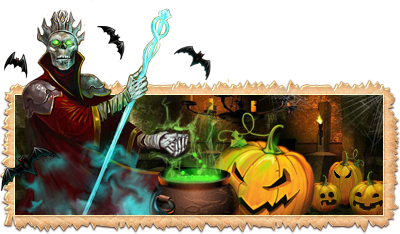 Warriors
! Mistress of the Dragons
Sheara
has decided to reward

Humans
and

Magmars
and dedicates a special
event
to the
Dragons
, who are always on guard and support the warriors in times of hardship.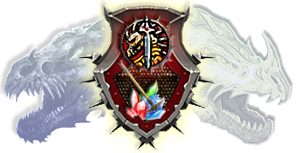 Warriors! If you like the sound of

Gold coins jangling in your purse, and don't like having to scrimp and save all the time, then you need to become friends with the Banker! As luck would have it, Forint, who runs the banks in Faeo, is looking to make new friends. He has already selected a number of warriors that he particularly admires, and will soon inform them that they are in his favour.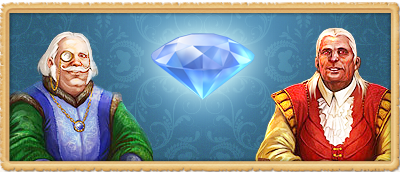 Warriors
!
Galash the Merchant
and
Squire Voldemar
are ready to sail across the
Seven Seas
in order to trade goods from the continents of
Ogriy
and
Khair
for the new and exciting items from the
Foreign Lands
!

Warriors! Brand new amazing avatars were just shipped to the Premium Shop. Till the end of October they are offered with a 10% discount.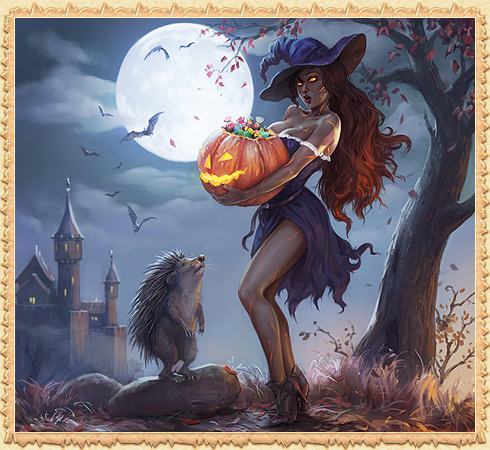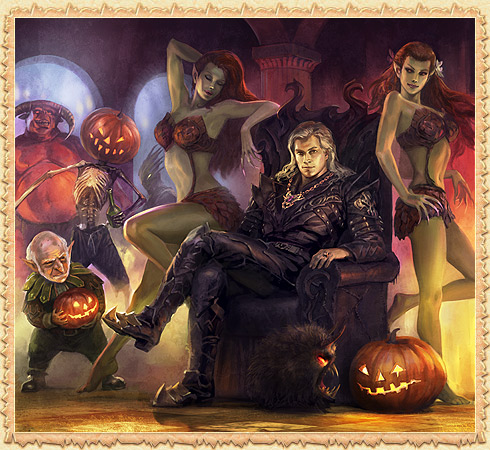 If you've ever dreamed about making your character stand out from the others it is a perfect opportunity to do so!
UPDATE: Due to technical reasons the auction will end at 23:59:59 on September 30th.
Warriors
! This time we are launching a very special and exclusive
closed auction
! At this auction you'll have a chance to win the
Cerrador Amulet
for a very cheap price! As usual, at the closed auction not the highest but the
lowest unique bid
will win!

Here are the rules of the closed auction: In a closed auction the lowest unique bid wins the item. So whoever makes a bid that no one else has made as well will get the item they have bid for. The bid is deducted immediately and is non-refundable! You can make as many bids as you wish.
The auction will run from September 29th, 11:00 until October 1st, 11:00 Faeo time.

Only one item is offered this time:

This is a great opportunity to gain a wonderful bargain for only a little

Gold
Warriors
! The Order of the
Underground Knights
invites you to participate in an inter-server
Cave Tournament
that is going to start on
September 26th
Faeo time and will last till
September 29th
. Prepare yourselves for the bloody battles, sharpen your weapons and upgrade your skills in order to win a great amount of
Valor
at the weekend!
Warriors
! Bankers of

English
,

German
and

Polish
servers have decided to join their forces and offer you something
special
for the end of the last month of summer. For a limited time only purchase
Diamonds
and get
15% extra
of the amount you buy!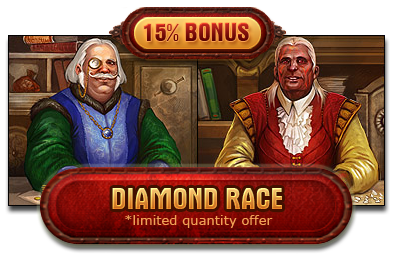 Warriors! The travelling Gnomes are back again! They were spotted at the City Fairs with their treasures that they are willing to sell to you! Come quick to see what they have got for you!