March promises to spring many surprises on brave warriors of Faeo! Various gifts, absorbing adventures and interesting quests, new achievements and unique seasonal weapons await you in the new spring event «March - Wake from Winter Slumber!».
Here
everyone will be able to find a task according to their liking
, moreover, each task will be rewarded by a
Carved Bug
.
Let spring adventures begin!
Warriors! Travelling Gnomes are back again! They have already been spotted at the City Fairs with their treasures that they are willing to sell to you! Come quick to see what they have got for you! City Fairs are already full of people!
Warriors
! Bankers of

English
,

German
and

Polish
servers have decided to join their forces and offer you something
very
special
for the last day of winter! For a limited time only purchase
Diamonds
and get
20% extra
of the amount you buy!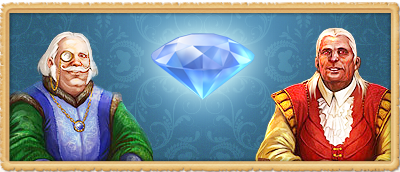 And one more thing, Trade Fair will be opened with the advent of spring and the disappearance of snow. Stay tuned!
Warrors
! We invite you to the world of "
Juggernaut Wars
", a new
mobile
game from the creators of
"Legend: Legacy of the Dragons
"!
Organize a group of unique heroes with their distinct talents and fates. Enjoy advanced graphics and a wide variety of tactical opportunities!
We wish you good luck in the world of Juggernaut Wars!
P.S. We have lots of exciting updates and news coming for you in Legend: Legacy of the Dragons in the nearest future. Stay tuned!
Path to the kingdom of doubles and reflections was reputed to be blocked by the surface of mirrors. Yet now heavenly bodies are positioned in a special way, that the boundaries are no longer sealed!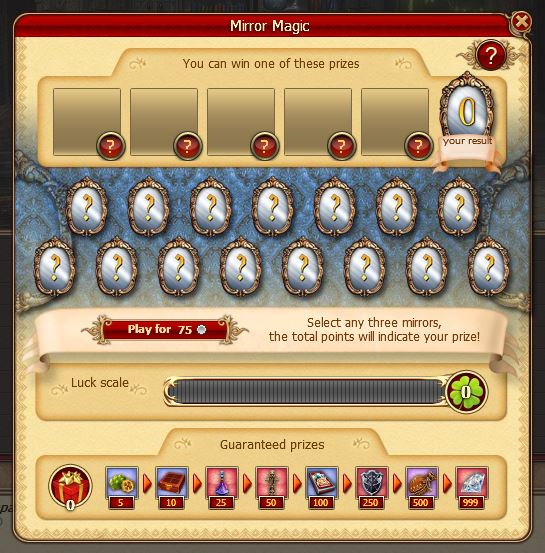 This rare opportunity was instantly used by mirror-world spirits, who want to own all gold in the world.
Don't be afraid of hostile invasion though - spirits will only offer warriors to play a game. When you pay

75
, you'll be able to receive one of the many valuable items, from the mirror-world, or even
amazing artefact, that couldn't be obtained in any other way.
Hurry and test your luck warriors! Event «Mirror Magic» doesn't last forever!
From time to time the people of Faeo witness a unique and fairy occasion of Star Shower. The night sky illuminated only by the starlight is pierced by fiery meteors, leaving a sparkling trail. You just can't miss it!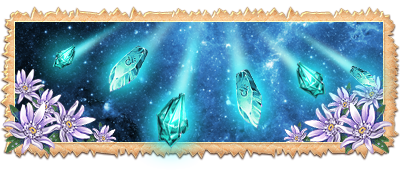 During this time the citizens and villagers know no sleep and rest - they go out in the streets having pinned Asters flowers that shine in dark to their lapels they enjoy the spectacular show.
It is the time of Star Showers in Faeo!
Brave warriors of Faeo! February was very saturated with events, you had many things to do but you did great.
Very soon the event «February - Awakening of Feelings!» will come to its end, but now we invite you visit a special shop with event rewards at Tindoline's
, which every warrior will be able to purchase with
Carved Hearts
.
With the opening of the store the cost of
Exotic Chest
was
substantially reduced
!. If you didn't buy this chest earlier it is
high time you bought it!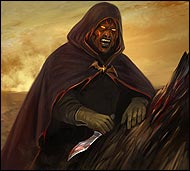 If you don't have enough
Carved Hearts
visit shops at

Chigrik's
and

Gloum's
! These enterprising contrabandists have special
February Bags
, on the bottom of which you will find
Carved Hearts
.
You can purchase these bags both for

gold
and for

diamonds
but you'll be able to buy them
one time only for each currency
.
Hurry to the event reward shop Warriors!
If you smell a scent of spring in the air when it is still winter in the calendar, if a smile involuntarily appears on your face, if brave warrioresses or warriors seem to you incredibly pretty – it means that, St. Valentine's Day is soon to come! Hurry to Tindoline the Fairy – winged sorceress, who will lead you through the mysterious paths of love and help you find your second half! Eventhough Fairy's tasks may be hard at times - can that really be an obstacle for a true warrior?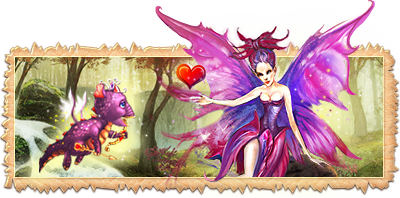 You shouldn't trust Tindoline with everything! You yourself can become a bringer of great news and tenderness. Equip yourself with Cupid's Bow and go hunt for lonely hearts! The more arrows will reach their targets, the better! Each shot gifts you with a gift of being able to collect Fragrant Kiss Flowers!
Earn unique achievements which you will be able to brag about among your friends! What is more, you will be able to make neat bouquets with Fragrant Kiss Flowers and give them to the local beauties. All female NPC of the World of Feao will be ready to receive this marvellous gift from you, in return they will award you with achievements and other gifts!
Due to the upcoming St. Valentine's Day
there are
50% discounts
on some items in
Premium Shop
and
Palace of Marriage
.
If you gift them to your second half - s/he will be greatly surprised!
Choose a gift to your liking yourself!
Don't hide your feelings, tell your loved ones that you love them! Have a great and merry day!