Update! New Year Coins are now dropping in Faeo!


Traditionally, with the advent of the winter, residents of Faeo start collecting snow, in order to help the Spirit of Christmas materialize as a snowman. Insidious Snowger became aware of this tradition and decided to use negative aura at the continents, that was accumulated due to the hostility and intrusion.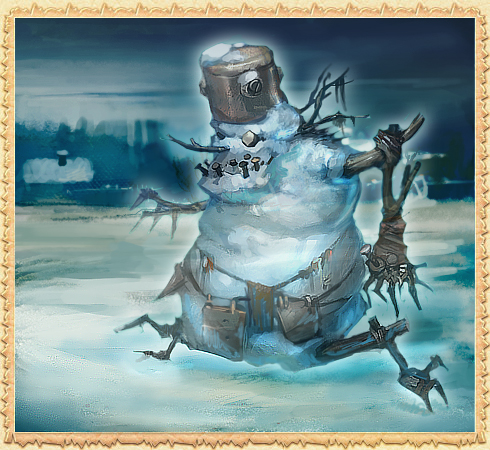 Thanks to their efforts the Spirit of Christmas materialized as a horrifying snow monster
and appear in

Luan Coast
and

Terror Wharf
sooner than expected. In order to defeat evil charms and free the good spirit,
you have to defeat his evil entity.



Important!

New Year coins will become available later, stay tuned for more news!


Defenders of Faeo! If you don't stop Snowgers, Faeo may tunr to the kingdom of eternal winter! Chistmas won't happen unless its spirit appears as a good snowman!
Warriors
! For a limited time only bankers of the world of Faeo are offering you a
very generous payment bonus
. Purchase

50,

150 or

300 and receive 100% more
in bonus items!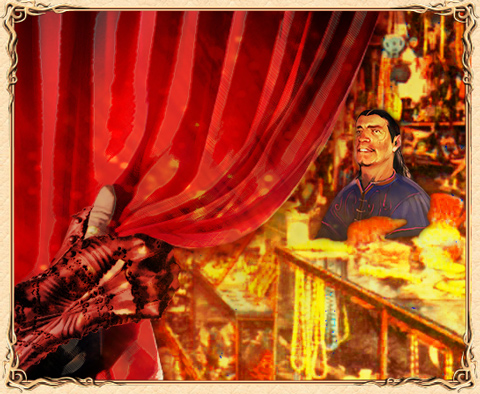 IMPORTANT: You will be able to receive payment bonus one time only!
Bankers' offer will last till 18.12 12:00.
Make sure that you purchase diamonds by that time!

Update! Double valor and no-break in Chaotic battles will be prolonged for one more day!
Let the blood and lava spill!
Warlords of

Ogriy and

Khiar are announcing special rules for Chaotic battles: your items and armor will not break, and all the winners will receive

100% more valor

.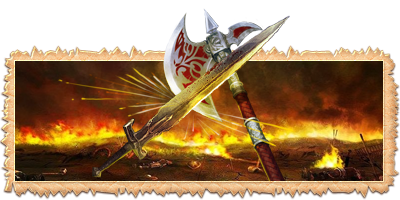 Crush your enemies, prove that you are better than them, you better start right now! The non-break magic will end at 12:00, December 4th, till that time great battles await you during the weekend!

It is time for fierce battles, heroes!
Fight and win!
The elders that restlessly observe the

Well of Fortune and

Mouth of Fortune in the continents' capitals brought good news to the people of Faeo. They found out that now and then the fire in the bottomless split burns brighter than usual, while the calm water of the well is covered by impenetrable fog.

During this time everyone who throws

10
,

1
,

5
,

1
or

5 in the altars of the fate, can attract the attention of the higher forces and receive quite a real reward: ranging from regular elixirs to unique armor.
Moreover, for participating in this event you can additionally get this item for your collection:
Lucky Dzerug Statuette
. Having named this miracle Luck Glow, the Elders encourage the warriors
to seize the opportunity to get valuable gifts!
Attention! Significant changes have been made to the event!
You can find out more by reading the full news.
With each new day it is becoming colder in

Ogriy
and

Khair
. Streets and fields are already covered with the thick layer of snow, fluffy snowdrifts are appearing everywhere.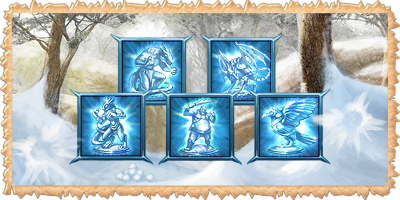 Warriors, like small kids, are making snowballs and throw them at passerbies, those who do not like fun make gifts from icicles and give them to everybody. It is winter time in the world of Faeo.
Let winter time bring you luck and high spirits!
Thanks to the bravery and decisiveness on the defenders of the World of Faeo undead army with its insidious leader, Chion Warlock, was defeated.
Warriors who tirelessly helped to defend the world of Faeo and deserved a bunch of Mithril Palm, will be able to exchange them for valuable rewards at the City Fairs.
You can exchange Mithril Palm for various rewards till December 12!

It is time to exchange Mithril Palm for valuable and useful artifacts!
Brave warriors of Faeo! Shiko the Paladin managed to discover the hiding place of the Chion Warlock. It is time to destroy the forces of evil and the warlock himself!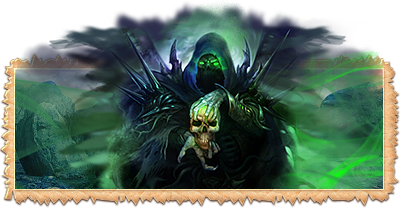 The palladin invites brave warriors to join him in the decisive battle with the damned enemy.
Fight will take place:
For warriors 3-6 levels – at 11:00
For warriors 7-10 levels – at 13:00
For warriors 11-15 levels – at 15:00
For warriors 16 level and higher – at 17:00
Put on your armor, equip your elixirs and scrolls, take your weapons – and go to Shiko, who with the help of magic spell will teleport you to the warlock's hiding place in an instant.
Defenders of Faeo! The fate of our world is in your hands!
Warriors! Mistress of the Dragons Sheara has decided to bless all warriors who go to the Tallaar's Halls this weekend!
Queue up for Tallaar's Halls starting from today November 24th and your items will not break in case of the defeat in Tallaar's Halls till November 27th, 12:00 and you will receive doulbe valor!
Warriors! Merchants of the world of Faeo respect the Black Friday tradition and want to offer you the appropriate offer. Starting today, November 24th, till November 27th, you will find elixirs and artifacts with discounts of up to 75% in Premium shop!
Everyone, with no exceptions, will get the chance to get what they have always wanted with an incredible discount! Discounts up to 75%! Is that even possible? You won't be able to find anything for a cheaper price in faeo! The list of items on sale contains the things that you've been waiting for a long time! The Hidden Face Mask will be waiting for its new owners, too!
Hurry! Starting this Friday 24th of November and until Monday 27th, 12:00, the prices on many of the items in the Premium Shop will drop to a minimum!

One just can not miss a Black Friday!
Premium Shop is waiting for you!
What is that unusual noise that is heard on the Trade Fairs of both capitals? A squeak of bend wood, melodious sound of bowstring, a whistle of flying bows… No, that is not the exchange of fire with the enemy, that is customers trying out newly arrived goods. Warriors' Fair of Wonders has started in the World of Faeo!

IMPORTANT!

Bows and amulets are not on sale this time.



Enjoy the fair, warriors!
The Fair will be open till November 28th, 12:00