Brave warriors! Are you ready to fight with the best of the best? Your time has come!


Attention! This season is special! All clans below level 10th will fight for the best clan title!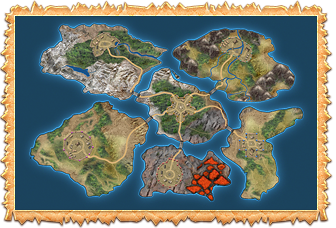 The new

season of Clan Wars
has almost started!
Pay attention to the changes!


Get ready for battle!


Warriors!
Evil forces of
Chaos
are planning their invasion into the beautiful world of Faeo again. Mistress of the Dragons
Sheara
is ready to deal with the invaders and will need help from both

Magmars
and

Humans
to save their wonderful homeland. To prevent the destruction and deaths of innocent she decided to attack first and commands you to collect the powerful
Golden Scale
s
to open the
Portal
into the
Chaos World
itself and carry out a poweful blow to cripple the
UyarrMO
leaders and their ugly
Gungls
.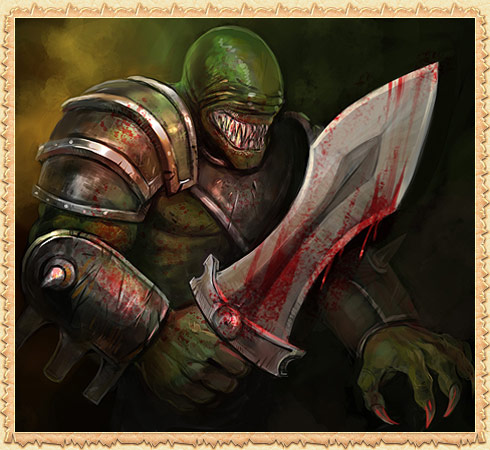 Every player who wants to help
Sheara
with preparations before the fight needs to see

Striagorn
at
Hell's Pass
and

Erifarius
at
Foothills
.
Good luck to you, warriors! And may the heads of UyarrMO generals roll in the name of Sheara!
Warriors of Faeo! City tradesmen announced the start of yet another sale in the Premium shop, you can purchase various goods for very special price!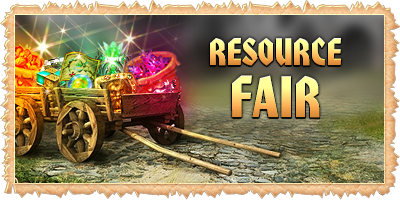 Merchants have decided to drop prices for items that are selling for

diamonds
and you can also now
buy huge packs
of resources
with massive discounts
! In addition, traders will be happy to offer you decorated chests with valuable resources!
New
Diamond Bandit
is back aswell! Now with 5 new machines!
The sale will last until

May
13th

!
Diamond Bandit will last until

May 10th

!


Have a pleasant shopping!


Jesters present the most important Headlines around Faeo!

Find out what is happening in the World of Faeo in our latest edition of

Jesters Delight Edition 04/2019



Enjoy the lecture!

The benevolent
Luck Glow
sent down by the higher forces to the lands of Faeo has
extinguished
.
..



Who has earned the blessing of the changeable fortune thanks to their excitement and generous offerings this time? How close were the representatives of each race to each other? Read more information in the news...


Warriors of both continents can receive the promised reward from the Well of Fortune and Mouth of Fortune at the City Squares of O'Delvays and Dartrong.
Path to the kingdom of doubles and reflections was reputed to be blocked by the surface of mirrors.
Yet now heavenly bodies are positioned in a special way, that the boundaries are no longer sealed!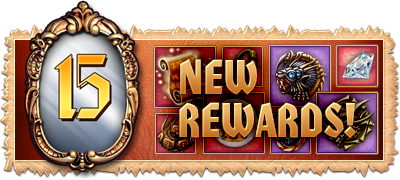 This rare opportunity was instantly used by mirror-world spirits, who want to own all gold in the world.
Don't be afraid of hostile invasion though. spirits will only offer warriors to play a game. When you pay

50
, you'll be able to receive one of the many valuable items, from the mirror-world, or even
amazing artefacts, that couldn't be obtained in any other way.
May time is beautiful like never before. Both animals and birds are enjoying warm rays of Mirrow, Humans and Magmars with pleasure turn their faces to the gentle spring breeze and recall their favourite places in the woods, so that with their friends to go out for a pleasant stroll.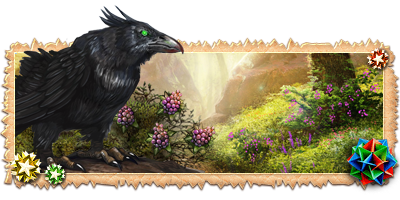 However, one shouldn't forget about their chores! Rulers

Pireney from Settlement of Buimar and

Onufir from Fort Dybrach, whose stockrooms are open and wait for the baskets full of Oilberry, are counting on your help. Wisemen are puzzled: right in the middle of spring cleaning a blast of wind had spread pieces of Origami all over the world of Faeo.

Pandrik and

Flavviy are not able to collect all the pieces on their own and ask for your help too.

Shodu and

Vigor are sure that true warriors can always find time for a feat.
Valuable rewards await those who will find time to help Faeo inhabitants.

Diamonds
, that shine under the rays of Mirrow, are rightfully considered to be the most valuable currency of the world of Faeo. Warriors with the handful of diamonds can open many doors, and tradesmen will be glad to offer rarest goods.
Now you can receive valuable and important goods for the mere fact of purchasing diamonds, without actually spending them!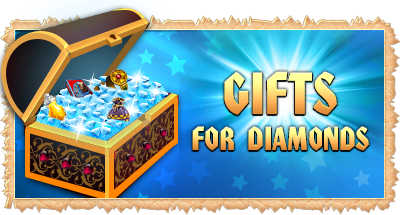 Warriors! Starting from today and
till
15.05, 12:00
when purchasing diamonds, during the special offer, you will receive gifts! There are
10 valuable gifts
, which you will
receive one by one for each

100 you buy.
Hurry - this offer is limited in time!


The elders that restlessly observe the

Well of Fortune and

Mouth of Fortune in the continents' capitals brought good news to the people of Faeo. They found out that now and then the fire in the bottomless split burns brighter than usual, while the calm water of the well is covered by impenetrable fog.

During this time everyone who throws

1
,

5
,

1
or

5 in the altars of the fate, might attract the attention of the higher forces and receive quite a real reward: ranging from regular elixirs to unique armor.
You can find out more by reading the full news.
Mighty Sheara decided to test the bravery of warriors in the world of dragons in May battles.

Ogriy and

Khair!
to trials, which only the most courageous ones can withstand. This time,
Sheara
wants to check whether warriors are ready for battles after the long winter.
Fight for the glory of your people!