With each new day it is becoming colder in

Ogriy
and

Khair
. Streets and fields are already covered with the thick layer of snow, fluffy snowdrifts are appearing everywhere.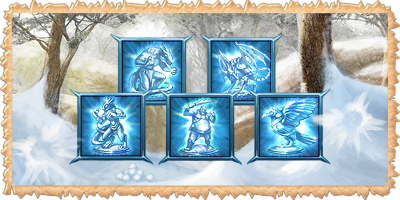 Warriors, like small kids, are making snowballs and throw them at passerbies, those who do not like fun make gifts from icicles and give them to everybody. It is winter time in the world of Faeo.
Let winter time bring you luck and high spirits!
Thanks to the bravery and decisiveness on the defenders of the World of Faeo undead army with its insidious leader, Chion Warlock, was defeated. Each warrior who helped to defeat it even a tiny bit will be able to receive various rewards from the Necrus Sphere within the next 6 months.
Warriors who tirelessly helped to defend the world of Faeo and deserved a bunch of Mithril Palm, will be able to exchange them for valuable rewards at the City Fairs.
You can exchange Mithril Palm for various rewards till December 14!

It is time to exchange Mithril Palm for valuable and useful items!
Warriors
! For a limited time only bankers of the world of Faeo are offering you a
very generous payment bonus
. Purchase

150 and receive up to 85% more
in bonus items. Buying

250
will give you up to
95% more
value. Finally, when purchasing

500
you'll receive up to
100%
of
additional value
!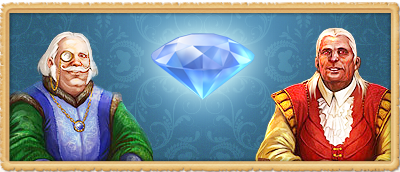 Dear players!
Battlefields of Equals
and
Meridian Vaults
will be temporarily disabled starting from
November 25, 9:00
Faeo time (approximately for a week) to conduct
Beta Test
of the Update. There will be a seperate announcement when they'll be back again.

Thank you for your understanding
Warriors, new fights and valorous battles await you. It is high time you got ready to them and replenished your arsenal, so that you would not regret about it later in figths.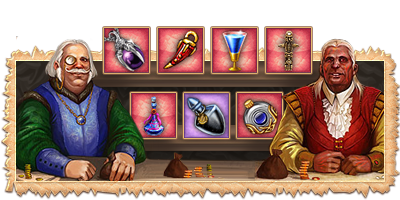 A wide variety of elixirs just appeared in Premium shop. Visit the shop and celebrate your purchases with victories in battles.
Take part in fights fully armed - visit Premium shop!
Dear Players!
Our game will receive a
long awaited update
in the foreseeable future. It is time to
recruit beta testers
amid players to test a pre-release version! We encourage players of
14, 15, 16, 17 levels
to submit an application to become beta testers through this
link
(fill in the application from browser,
not
game client) before
November 23rd
.

A required number of players will be picked in each level group to become beta testers close to the start of the test. Picked testers will receive instructions through game post. Administration of the game reserves the right to decline your application without giving an explanation.
Good luck Warriors!
Path to the kingdom of doubles and reflections was reputed to be blocked by the surface of mirrors. Yet now heavenly bodies are positioned in a special way, that the boundaries are no longer sealed!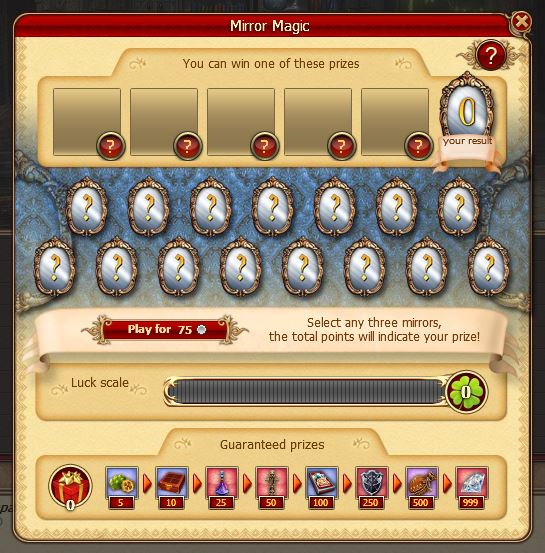 This rare opportunity was instantly used by mirror-world spirits, who want to own all gold in the world.
Don't be afraid of hostile invasion though - spirits will only offer warriors to play a game. When you pay

75
, you'll be able to receive one of the many valuable items, from the mirror-world, or even
amazing artefact, that couldn't be obtained in any other way.
Hurry and test your luck warriors! Event «Mirror Magic» doesn't last forever!
Warriors
! Bankers of

English
,

German
and

Polish
servers have decided to join their forces and offer you something
special
. For a limited time only purchase
Diamonds
and get
15% extra
of the amount you buy!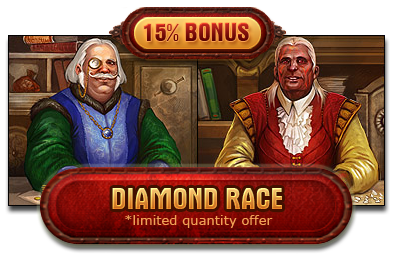 Many of the inhabitants of Faeo have found ritual coins scattered all around the world, and are pondering with horror the reason for their sudden appearance and what troubles await them this time.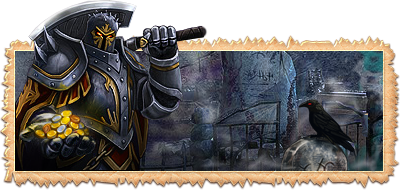 Brave Warriors! Citizens of

Ogriy and

Khair are not able to find out the cause of the appearance of the liche coins . Faeo is in need of your protection and help!
As the coins found are somehow connected to the burial ritual and the world of the dead, we recommend you visit Shiko the Paladin, a famed fighter of the undead.
Good luck!
- More info about the event in Game Library
Warriors
! Merchants have put up for sale
Especially Precious
and
Precious Forged Trunks
and cordially invite all of you to purchase these unique goods at
City Fairs
of

Dartrong
and

O'Delvays
!
You can find many usefull things at the bottom of these coffers and trunks: Certificates, Amulets of Summon and War Mage Amulet, Encased Chess Figures, Combat Potions and other valuable goods.
Hurry! Coffers and Trunks will be available till 16:00 November 6th!
Defenders of Faeo, trust your fate - you won't be disappointed! Buy especially precious trunks and receive valuable and usefull goods! May the contents of the coffers help you on your way to new victories and deeds!