Great time has come for those who like making great deals on the lands of

Ogriy
and

Khair
. Soon both continents will be filled with overseas goods;
the Great Trading Journey has started!


Galash the Merchant
and

Squire Voldemar
are getting their ships ready to sail. Help fill their holds with different gifts of nature from your continent,
and the merchants will reward you generously with their IOUs.
When the travelers are back you will be able to exchange IOUs for the goods they will have brought with them. You haven't seen goods like that before!
Participants of the Trading Journey won't be disappointed! You will be greatly rewarded once the ships will return to the ports!
Warriors
! For a limited time only bankers of the world of Faeo are offering you a
very generous payment bonus
. Purchase

50,

150 or

300 and receive more than 100%
in bonus items!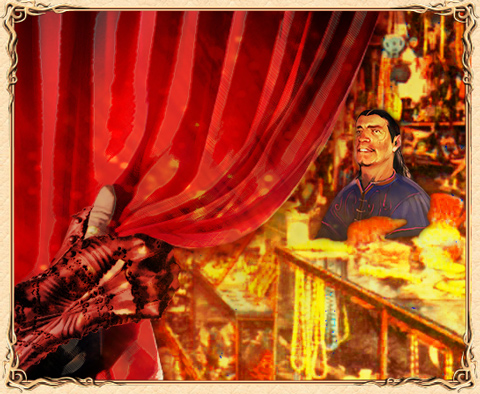 IMPORTANT: You will be able to receive payment bonus one time only!
Bankers' offer will last till June 12th, 12:00 Faeo time.
Make sure that you purchase diamonds by that time!

Citizens of the Capitals and guests who are travelling there from all over Faeo to celebrate the jubilee are in for another surprise from the Festival Organizer. He decided to decorate the streets of Capitals with beatiful strings of lights that will light up with warm golden glow every street and every corner of the cities so the festival celebrations can go all night.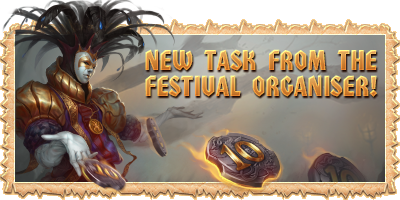 Brave warriors! The festival organizer has a new task for you!
Fill up the streets of your city with magical lights!
Warriors! Mistress of the Dragons Sheara has decided to bless all warriors who go to the Tallaar's Halls this weekend!
Queue up for Tallaar's Halls starting from today June 2nd, 13:00 Faeo time and your items will not break in case of the defeat in Tallaar's Halls till June 5th, 12:00 and you will receive doulbe valor!
New trouble is brewing in the lands of Faeo! Mysterious seeds that were planted by the evil forces have started blooming. From the swollen purple seeds gigantic disgusting tentacles are now sprawling out onto the light, as if a giant underground creature have released thousands of wriggling sprouts.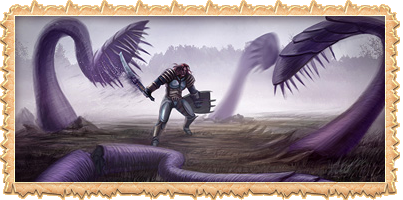 Horrendous tentacles are viciously attacking unwary travelers and careless citizens of Faeo, who are falling victims to the fatal embrace of these enormous sprouts. Brave protectors of the world of Faeo! You must defend your lands from this evil by any cost! Elders

Baguron and

Verkiry await your help in the Capitals.
Come forward to help Faeo! This will not be an easy fight!
New stage of this massive event awaits you!
The elders that restlessly observe the

Well of Fortune and

Mouth of Fortune in the continents' capitals brought good news to the people of Faeo. They found out that now and then the fire in the bottomless split burns brighter than usual, while the calm water of the well is covered by impenetrable fog.

During this time everyone who throws

10,

100 or

1
in the altars of the fate, can attract the attention of the higher forces and receive quite a real reward: ranging from regular elixirs to unique armor.
Having named this miracle Luck Glow, the elders encourage the warriors
to seize the opportunity to get valuable gifts!
Don't miss the moment when Luck Glow shines over Faeo!
Brave Warriors! It is time for even young warriors to be able to challenge themselves and bring fame to their clans!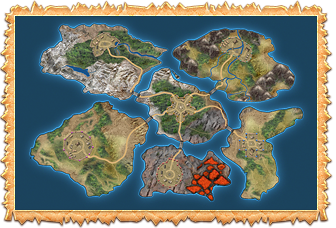 The first

season of Clan Wars for Junior League
has started!
Pay attention to the changes!


It is time to show what your clan can do!
Let the strongest clan win!
UPDATE: The sale will close on Monday, June 5th.

Warriors, the tradesman just opened the door to his private sale! Let's have a look at what he has to offer...

Happy shopping, warriors!
Citizens of Faeo, who weren't asleep for some reason this night could witness a strange glow in the sky near Chion Mountains. It was the Festive Organiser trying out his fireworks for the big celebration to determine what colors are missing.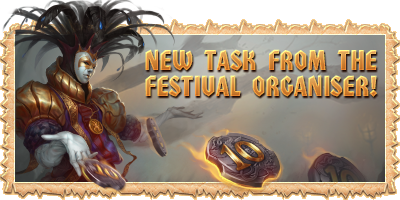 Battle mages have come to the help of brave warriors once again! From
16:00 Friday, May 26th
and till
12:00 Monday, May 29th
your armor and weapons
won't break
in battles at
Plateau of Silence
and you
will receive 100% more valour
for
winning in Great Battles
there.
Lift up your spirits – make every battle bring you victory!
Warriors
! Game server will be stopped at
11:00 on Monday, May 29th
to perform maintenance works. Game server
won't
be available for about
1 hour
or less.

We are sorry for the potential inconvenience and thank you for understanding.