Warriors
of
Faeo
!
We are pleased to announce that War of Dragons has launched its own Twitter account where we will be sharing news about upcoming events and game updates. We will also post promotional codes from time to time, so be sure to follow us there if you don't want to miss anything!
Warriors, who return from hunting, tell stories about terrible curse that affected some creatures of the world of Faeo. They show deep wounds that they got after they had encountered monsters that they have never seen before.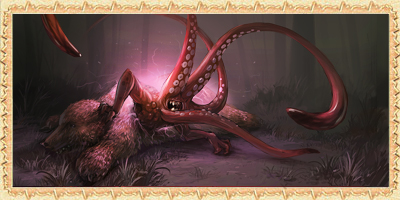 These beasts come directly from dead monsters' bodies, jumping out as furious demons. Sudden attacks of these weird creatures have caused turmoil among people of Faeo, letting them fall into dispair.
Warriors! Chaos is continuing its invasion to the world of Faeo! This time tricking you by possessing bodies of dead creatures. Warlords

Gidver and

Damirus ask for your help. You should obtain the Chaos Essence and take it to arenas, so that city authorities could investigate further.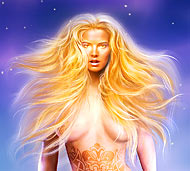 The threat is so serious that Sheara herself has decided to intervene and help warriors of Faeo. She promises to reward the bravest warriors with Award Certificates which could later be used to get Chaos Particles at the Reward Shop!
Warriors, faint sunrays were able to come through the overcast sky above the world of Faeo! Yet that was enough for ferns to bloom. They say that blooming ferns have mysterious and miraculous powers, and any warrior who finds one will be generously rewarded by the mysterious Spirit of Avarice.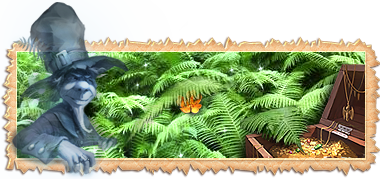 Finding blooming ferns is not an easy task. Warriors will need any help they can get. Luckily,

Maritsa and

Bludaria are eager to help fern-seekers and share some knowledge of ancient legends of world of Faeo that would help in warriors' quest.

So do not waste your time, warriors, for the Spirit of Avarice appears only for a limited time once in a year! After 15:00, June 10th the Spirit will vanish. Do not miss this great opportunity to get some valuable gifts!

Warriors
, the sky above

O'Delvays
and

Dartrong
is covered with scarlet patterns, throwing shadows on the ground, like the wings of a gigantic bird would.
Concerned with what is about to come, warlords gaze into overcast sky - sign that can mean nothing but new trouble. First, forces of evil entered the world of Faeo through the bowels of the earth, now they have conquered vast sky of our world with the only purpose - to plunge it into darkness.
Warlords

Damirus and

Gidver are calling for action and ask all warriors to put aside their mundane doings and go investigate the matter. They need more information about the invasion of the evil and its spread.
This is a perfect opportunity to get additional Award Certificate!

Warriors
, come like us on
Facebook
to keep track of updates and news about upcoming events!
The page is live again and right now we are giving out
15
Award Certificates
to
5 lucky players
who like and share the latest post there. Winners will be picked out by random on Monday, June 2nd. The danger from invading forces of
Evil
is still looming above the world of
Faeo
and these certificates will definitely help you save your beautiful land from it!
Warriors, the end is nigh! Or so they say. It may as well be that Doomsday is once again upon us. Worrying reports suggest that something terrible will happen in the coming days!
Ugly Apocalypse Seekers are appearing in the lands of Faeo. However, the biggest threat are big and angry Armageddon Prophets who are chanting their songs of the end of the world! Warrior, the time has come for you to save Faeo again from this grave danger!

Warriors, despite your great efforts forces of Evil are still spreading through the world of Faeo. Right now hideous Pentagrams are appearing everywhere! The Elders are receiving reports about dangerous symbols that have surfaced from deep inside the earth and are pulsating with dark energy.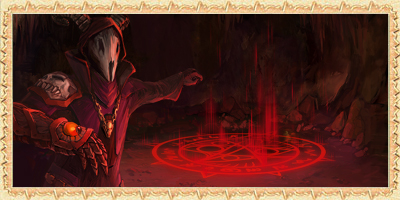 The Elders don't have much strength in them left after all these terrible events with dark seeds and dangerous tentacles and they decided to ask experienced defenders of Faeo for their help. Now the Warlords are taking command and together you can get rid of mysterious pentagrams and hopefully save the world of Faeo from this threat. Warriors, the fate of the world is in your hands!

Once the task has been completed you can visit the Warlords once a day to exchange your battle trophies for prizes!
Warriors, strange things are happening around you! The dark seeds that appeared last week have sprouted enormous purple tentacles into the world of Faeo. It looks as though some gigantic monster had unleashed a thousand wriggling arms onto the surface! These horrible things are ready to snatch up unaware travellers who will then fall victim to their deadly embrace.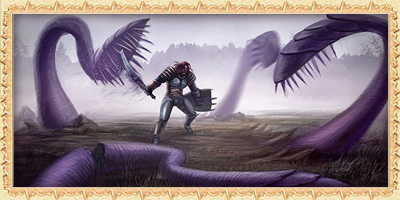 Elders

Baguron and

Verkiry wait for you to help them find out what is causing all this nightmare and once and for all get rid of the deadly tentacles that started growing almost everywhere in Faeo.

Warriors!
Lady Fortune
smiles upon you! From
13:00
Faeo time
Friday, May 16th
and untill
23:59 Sunday, May 18th
warriors who drop their
silver coins
into

Well of Fortune
and

Mouth of Fortune
will have the opportunity to win special rewards!

With a little luck your greatest wishes can come true if you throw a few silver coins into the wells. The most valuable and rarest items can be yours! Each toss can win you valuable prizes, ranging from basic elixirs and resources to the most precious and rare mounts and artifacts!
Warriors, look at Faeo, your home! You will notice something that you have never seen before, something even more dangerous than everything you have ever faced in this world. Enormous, repulsive and terrifying seeds are covering the ground all over Faeo! Bloated by dark magic, these gigantic seeds are full of the powers of evil. You can feel their corrupting energy which affects

Humans and

Magmars alike.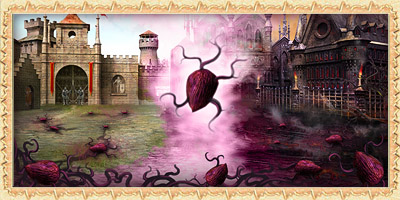 Terrible danger looms upon us and if nothing is done the world as you know it will be doomed to fall! Elders

Baguron and

Verkiry will need your help stopping the end of the world and are waiting for you in the Capitals.