Warriors
! Mistress of the Dragons
Sheara
has decided to reward

Humans
and

Magmars
and dedicates a special
event
to the
Dragons
, who are always on guard and support the warriors in times of hardship.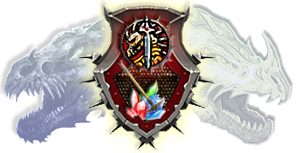 Warriors! We are launching the popular closed auction again! Closed auction is a place where you can get excellent equipment or rare items for a very cheap price! In this auction not the highest but the lowest unique bid will win! We will offer exclusive and valuable items in this auction.
Autumn is not just a time for gathering the harvest or sitting thoughtfully by the fire and walking around golden forests... It is also a time to pursue knowledge and then to test out what has been learned. It is pleasant to sit with a book as multi-coloured leaves fall from the trees, with a little cup of warm elixir or aromatic tea... But, unfortunately, book lovers cannot rest easy for long! The monsters that inhabit Faeo are not just merciless with the peaceful residents of Faeo, but also with their book collections. By taking precious folios to different corners of the world and tearing vital pages out of them, they have created plenty of work for warriors! You will not only have to fight the evil library robbers, but also look for who one or another parchment might belong to. Luckily, the owners of the devastated book shelves are willing to generously reward those that find their missing books!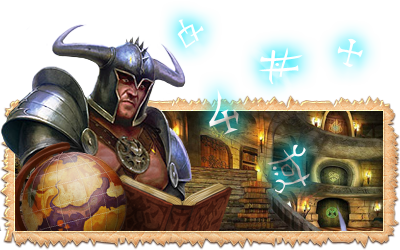 Warriors of Faeo! Mistress of the Dragons Sheara will reward bravest of you, who fight on the Battlefields, with double valor starting from August 29, 16:00 till September 1, 11:00 Faeo time!
Enjoy going to Crystalline Caves, Temple, Arena and Tallaar's Halls this weekend!
UPDATE: Warriors! Gnomes are slowly starting to pack their things. They say that the fair will close at 16:00 Faeo time. Hurry up!
Warriors! On the way back from their travels, Mysterious Gnomes have stumbled upon a hiding place full of all sorts of valuable chests that someone left unwatched! It is in Gnomes' nature to gather and accumulate treasures, they could not resist doing what they do best with their sudden discovery.
Good news for World of Faeo residents is that Gnomes are willing to sell this amazing chests stash to you!
Warriors
of Faeo! Elders

Baguron
and

Verkiry
were reached out by mysterious and mighty
Spirit of Humans
and
Spirit of Magmars
! Elders say that the
Spirits
have regained their powers since the last battle and are ready to help their races in the
War
again!
Warriors
! End of summer is a good time for discounts and bonuses in the World of
Faeo
. Bankers of

English
,

German
and

Polish
servers have decided to join their forces and offer you something
special
for the end of the last month of summer. For a limited time only purchase
Diamonds
and get
15% extra
of the amount you buy!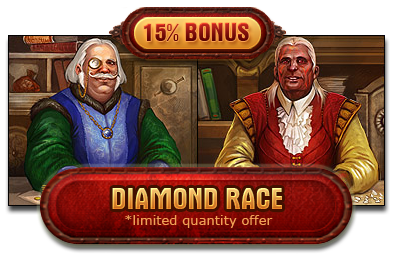 UPDATE
: Legendary clan

Red Wings
added animation to their new
Clan Crest
!
UPDATE: Warriors! Due to unexpected end of the event we are prolonging it till August 25th, 11:00 Faeo time. Have fun!
Tired of looking at her reflection in the transparent water as she languishes in the August heat and tedium, the mermaid begins to daydream. After fruitless attempts to find something to lift her mood, she absentmindedly looks at the golden thread tied around her scaly tail as decoration and has an idea. A Golden Fish!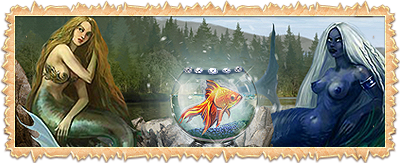 Warriors
! Mistress of the Dragons
Sheara
has decided to reward

Humans
and

Magmars
and dedicates a special
event
to the
Dragons
, who are always on guard and support the warriors in times of hardship.