Warriors
! Smugglers' accomplices are spreading rumors that

Gloum
and

Chigrik
have gotten hold of rare items, which they are willing to sell in the
Contraband Shop.
The goods they offer are so exciting, that the most respectable and powerful warriors were spotted hurrying up to the

Barrow of Sadness
and the

Glade of Dreams
to see what smugglers have brought from distant lands!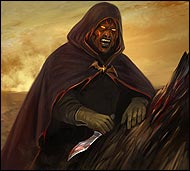 Warriors
! Mistress of the Dragons
Sheara
has decided to reward

Humans
and

Magmars
and dedicates a special
event
to the
Dragons
, who are always on guard and support the warriors in times of hardship.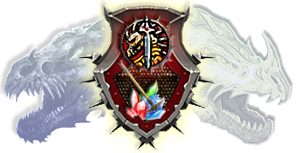 Warriors
! For a limited time only bankers of the world of Faeo are offering you a
very generous payment bonus
. Purchase

150 and receive up to 85% more
in bonus items. Buying

250
will give you up to
95% more
value. Finally, when purchasing

500
you'll receive up to
100%
of
additional value
!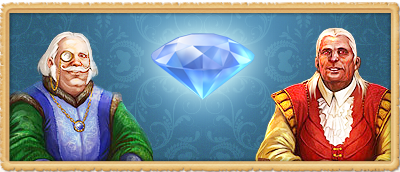 Bankers' offer will last till September 30th, 23:59:59 Faeo time.
Make sure that you purchase diamonds by that time!
All
brave warriors
are dreaming to receive armor suitable to fight any spawn of darkness. Thanks to

Shopkeeper Manaser
, who lives in
Allayas Wastelands
, and

Shopkeeper Zaven
, who resides in
Eagles' Nest
in order to receive such armor one doesn't have to be lucky, nor do they have to be rich. The only thing they have to do is to prove their valiance and perseverance.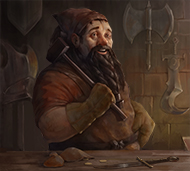 Works of the Great Blacksmith is an indefinite event available for warriors of levels 6 through 10. Quests for other level groups will be introduced later.
Warriors, new fights and valorous battles await you. It is high time you got ready to them and replenished your arsenal, so that you would not regret about it later in figths.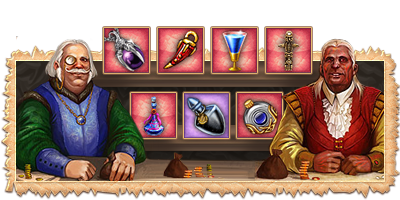 A wide variety of elixirs just appeared in Premium shop. Visit the shop and celebrate your purchases with victories in battles.
Take part in fights fully armed - visit Premium shop!
Brave warriors of Faeo! Sseptember was very saturated with events and interesting tasks for you to complete. As usual, you did a great job.
The event «It's September—Back to School» has come to its end, now we invite you to visit a shop with event rewards at the City Fairs
, which you will be able to purchase with Certificate of Omniscience.
Hurry to the event reward shop Warriors!
Warriors of

Ogriy
and

Khair
during the last few weeks were participating in fierce battles, completing tasks and earning victories for their race. They were fearlessly fighting on the
Ancient plateau
under the leadership of the
Great Dragons
. These were intense days of the event
«Fury of the Dragons»
! which came to its end.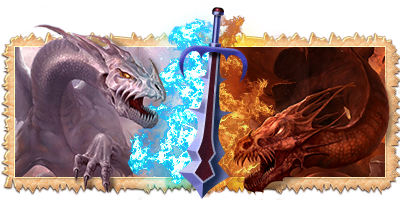 Erifarius
and

Striagorn
thank defenders of Faeo for their eagerness, courage and fortitude in battles!
Let valor and achievements received for participation in the event remind you about your feats at the battlefields!
Autumn is not just a time for gathering the harvest or sitting thoughtfully by the fire and walking around golden forests... It is also a time to pursue knowledge and then to test out what has been learned. It is pleasant to sit with a book as multi-coloured leaves fall from the trees, with a little cup of warm elixir or aromatic tea...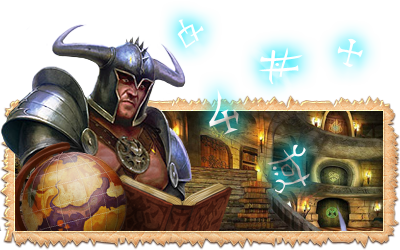 But, unfortunately, book lovers cannot rest easy for long! The monsters that inhabit Faeo are not just merciless with the peaceful residents of Faeo, but also with their book collections. By taking precious folios to different corners of the world and tearing vital pages out of them, they have created plenty of work for warriors! You will not only have to fight the evil library robbers, but also look for who one or another parchment might belong to.
Luckily, the owners of the devastated book shelves are willing to generously reward those who find their missing books!
Spend autumn days with profit to yourself warriors!
Ships of

Galash
and

Voldemar
, are sailing towards foreign lands.
However their path is full of dangers!
Sea robbers, who would love to have some of the merchants' goods keep attacking their ships.
They won't be able to reach their destination without your help!
In order to help them save their goods, first, you need to detect the location of the ship with the help of magical compass, and then teleport to the battle with the help of magical spell.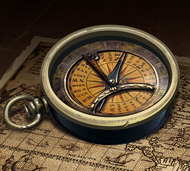 The more victories merchant and his volunteer defenders will have, the more goods he will be able to save and bring to the continent. The more goods Ogriy and Khair will have, the lower the prices will be!
Dont let the pirates steal from the merchants! More victories on the sea - cheaper goods on the land!
Attention! In fights with the captain your armor won't break, after the fights your wounds will be healed and the number of received valor points will be increased.
Brave defenders of

Ogriy and

KhairThe time for the decisive battles at the Ancient Plateau has come! The great dragons call on humans and magmars to fuel their hearts with courage, hold their weapons tight, and take part in the battles, that will define who will be victorious in this confrontation.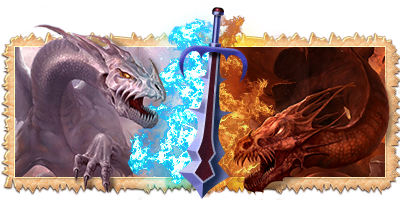 Under the leadership of

Striagorn and

Erifarius the powerful armies of both continents will clash in battles at the Ancient Plateau. And only after winning all the fights with honour, will one of the races reaffirm the readiness to protect Faeo and the ability to oppose any adversary, earning the title of strongest!

Warriors of Faeo! Lead your people to victory!