Warriors! Since the update administration of the game have continued their works on the game balance. As a result we are ready to introduce you one of our minor game updates today. Please familiarize yourself with the recent game changes.

Warriors! We are launching the popular closed auction again! Closed auction is a place where you can get excellent equipment or rare items for a very cheap price! In this auction not the highest but the lowest unique bid will win! We will offer exclusive and valuable items in this auction.

March promises to spring many surprises on brave warriors of Faeo! Various gifts, absorbing adventures and interesting quests, new achievements and unique seasonal weapons await you in the new spring event «March - Wake from Winter Slumber!».
Here
everyone will be able to find a task according to their liking
, moreover, each task will be rewarded by a
Carved Bug
.
Let spring adventures begin!
Ships of

Galash
and

Voldemar
, are sailing towards foreign lands.
However their path is full of dangers!
Sea robbers, who would love to have some of the merchants' goods keep attacking their ships.
They won't be able to reach their destination without your help!
In order to help them save their goods, first, you need to detect the location of the ship with the help of magical compass, and then teleport to the battle with the help of magical spell.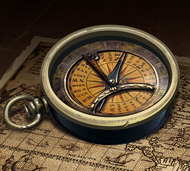 The more victories merchant and his volunteer defenders will have, the more goods he will be able to save and bring to the continent. The more goods Ogriy and Khair will have, the lower the prices will be!
Dont let the pirates steal from the merchants! More victories on the sea - cheaper goods on the land!
Attention! In fights with the captain your armor won't break, after the fights your wounds will be healed and the number of received valor points will be increased.
The spring has already come into the lands of

Ogriy
and

Khair
, but the distant lands of Yetis are covered in snow all the year. Inhabitants of Snowy Islands have figured out a way to turn that to advantage: each year they organize enticing competitions, in which Humans and Magmars got a chance to participate this year.
More than two weeks warriors and yetis were competing in agility and strength, it is now time to bring it to an end.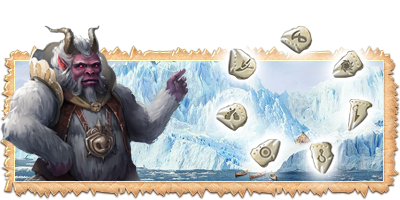 Respected
Mahongu
has just declared the end of
Winter Yeti Games
and announced the winners, who were able to collect the greatest number of medals in competitions.
The Custodian of Traditions thanks everyone, who took part in the competition and asks all contestants to visit his shop, where everyone will be able to exchange medals for valuable goods.
Winter games are over but more contests are waiting you ahead!
Great time has come for those who like making a great deals on the lands of

Ogriy
and

Khair
. Soon both continents will be filled with overseas goods,
the Great Trading Journey has started!


Galash the Merchant
and

Squire Voldemar
are getting their ships ready to sail. Help fill their holds with different gifts of nature from your continent,
and the merchants will reward you generously with their IOUs.
When the travellers are back you will be able to exchange IOUs for the goods they will have brough with them. You haven't seen goods like that before!
Participats of the Trading Journey won't be disappointed! You will be greatly rewarded once the ships will return to the ports!
Warriors! Today we are glad to open all three Battlefields of Equals - Temple of Equals, Arena of Equals and Caves of Equals!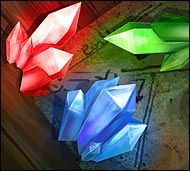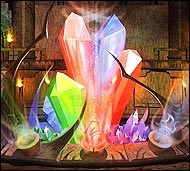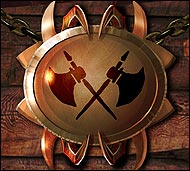 You will be able to queue up all three Battlefields of Equals from February 27th, 16:00 till March 2nd 12:00 Faeo time.
Warriors
! Smugglers' accomplices are spreading rumors that

Gloum
and

Chigrik
have gotten hold of rare items, which they are willing to sell in the
Contraband Shop.
The goods they offer are so exciting, that the most respectable and powerful warriors were spotted hurrying up to the

Barrow of Sadness
and the

Glade of Dreams
to see what smugglers have brought from distant lands!