Warriors! From December 12, 17:00 Faeo time through December 15, 10:00 Faeo time there will be Happy Hours in Crystalline Caves! It means that you will gain Double Valor while fighting there all weekend. Have fun!
Warriors
! Elders
Baguron
and
Vekiry
need your help in finding
lost presents
and
Christmas tree baubles
. Hurry to the
main squares
in
Dartrong
and
O'Delvays
and help Elders complete these tasks. Don't let Christmas be spoiled.
Good luck!
Warriors! We are introducing a change in the way Battlefields operate. From now on Red Armor cannot be used at Battlefields.
You won't be able to queue up wearing Red Armor.
Your Red Armor would be automatically unequipped when you appear at Battlefields
You won't be able to equip Red Armor while at Battlefield
List of prohibited Red Armor includes: cuisses, cuirass, helmet, pauldrons, bracers, chainmail and boots.
Have a good game!
Christmas
is coming soon so warriors of Faeo are waiting for their presents from
Saint Nicolas
.
Yet Saint is preparing a big surprise for each of World of
Faeo
inhabitants, so he had to delegate his job to Elders
Baguron
and

Verkiry
. Pay them a visit to get your share of
Christmas presents
!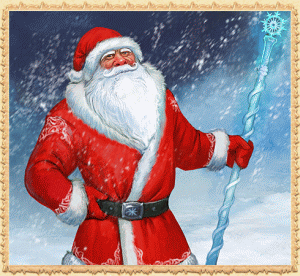 Warriors
! Bankers of

English
,

German
and

Polish
servers have decided to join their forces and offer you something
special
. For a limited time only purchase
Diamonds
and get
15% extra
of the amount you buy!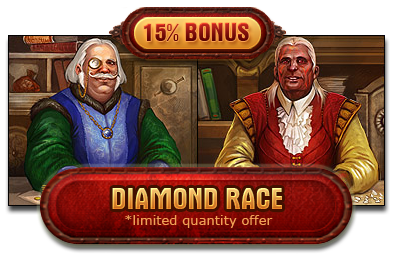 Warriors
! Mistress of the Dragons
Sheara
has decided to reward

Humans
and

Magmars
and dedicates a special
event
to the
Dragons
, who are always on guard and support the warriors in times of hardship.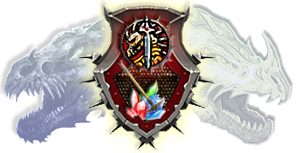 A whole sleigh full of chests has just arrived at the City Fair and these chests were brought into the Precious Chest shop straight away. A closer look reveals that nobody has never seen the likes of these chests in Faeo before. Whatever could be hidden in these
Winter Chests
?
| | | |
| --- | --- | --- |
| | | |
| | | |
| | | |
Give yourself a Christmas Present by getting a
Precious Winter Casket
, a
Precious Winter Coffer
, a
Precious Winter Strongbox
and
a Precious Winter Trunk
– with a bit of luck this will be an unforgettable Christmas! But do be careful because these chests have come directly from the North Pole and are ice-cold - so cold that you could even find some
Frozen Elixir
inside them. On opening these, you will obtain some Christmas Elixir.
Warriors! Brand new amazing avatars were just shipped to the Premium Shop. Till the end of December they are offered with a 10% discount.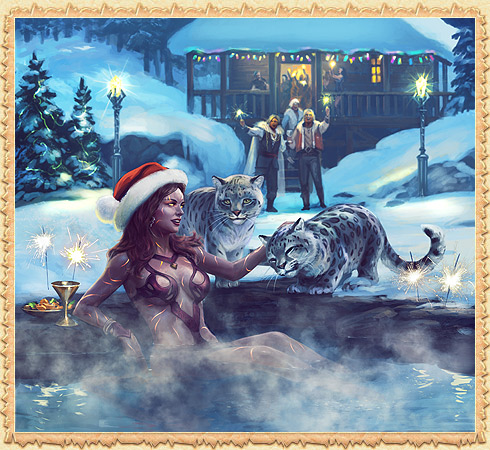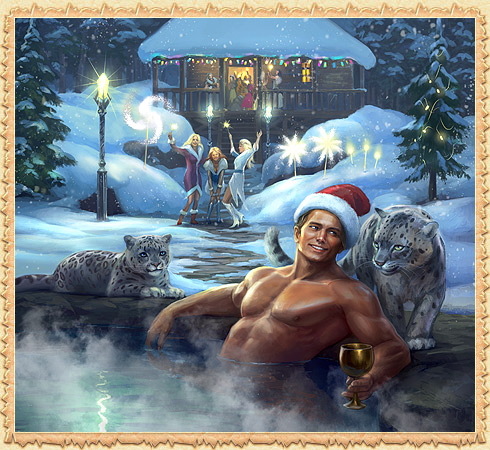 If you've ever dreamed about making your character stand out from the others it is a perfect opportunity to do so!
For a few weeks now, ice-cold winds have been blowing over the plains of Faeo and the less-hardened of the Human and Magmar warriors have been putting on thick wool socks every morning underneath their armaments. So far it was just frosty and inhospitable, but now the tiny white snowflakes make the warrior hearts soar: Is there any nicer sign of the coming winter than the first snowfall?
Warriors
! The Order of the
Underground Knights
invites you to participate in an inter-server
Cave Tournament
that is going to start on
November 28
Faeo time and will last till
December 1
. Prepare yourselves for the bloody battles, sharpen your weapons and upgrade your skills in order to win a great amount of
Valor
at the weekend!