Receipt: from level 4. No restrictions.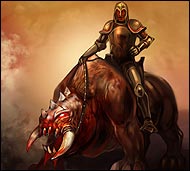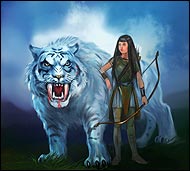 Description: You can learn this skill with help from

Arnica the Rider and

Orfin the Beastmaster. With the help of their knowledge and skill, you will learn how to skilfully handle mounts.
Mounts have been used for many centuries for the good of the inhabitants of Faeo. What warrior does not want to be the fastest on the battlefield? Who would refuse a loyal ally in battle, who will stand behind their master to their very last breath and a pet that will carry your equipment? You can obtain all this by learning to ride and by buying a mount summoning amulet from the riders in

Wirgold Estate or

Mentaliya Foothills.


You should also think about what to feed your pet. For no animal will agree to take you anywhere or fight if they are hungry. Special feed can be purchased in the shops.

Pay attention to how much feed is in your backpack, otherwise it could run out at the very worst time and your animal will not be able to help you in battle or will refuse to carry you.