Invisibility is a neutral effect, which does not affect the combat characteristics, but allows you to hide some of the information about your character.

The effect of invisibility hides the real nickname of a character in the following areas:
in battle,

in list of players on the location

in chat when using effects on other characters

in system message about the leaders of the great battle

in battles at Hand of Abyss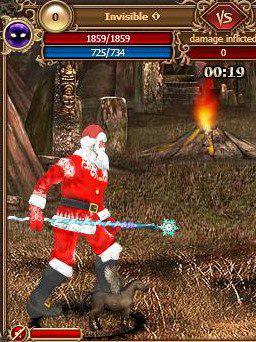 Invisibility does give several unique attributes:
In combat, players do not see the character's equipment under the invisibility effect

List of current effects in the character information is hidden

In character information and other interfaces the character is displayed as not present in game

Other players can not apply target effects to "Invisible" (for example, it is impossible to apply a mirror , attack, etc. unless you know the player's name for some other reason)

Monsters do not attack when mining resources

When calling the own Shadow, it displays name of the person who called shadow, even if the character is invisible



To become invisible, there are several ways: acquiring an elixir or charm at the trade fair, using a pack of military ranks, obtaining as a reward for completing quests.
| | | |
| --- | --- | --- |
| | Effects/Potions | |
Attention! The effect of invisibility only can be activated on the territory of player's own race or on neutral lands which do not belong to any race. If the player moves under the effect of invisibility to enemy territory or enters any instance, the effect will be dispelled.
We wish you a pleasant game!