The depths of Faeo still harbor many treasures left by bygone eras! And among them is not only stolen gold buried by robbers, or someone's family jewelry. In the depths of the earth of both continents, the rarest magical artifacts are also hidden, capable of restoring their former witchcraft power in skillful hands. The Great Sheara found out that fragments of a mysterious sphere, possibly created by the Chosen Ones themselves, were scattered somewhere in secluded places. If you put the parts together and cleanse them of the filth accumulated over the millennia, the ball will still serve for the benefit of Faeo!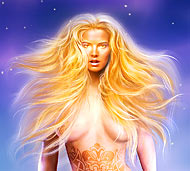 On behalf of the Mistress of the Dragons, find clues in the lairs of monsters and find ancient relics and the reward will be worthy!

The event is available to warriors who have reached level 3.

To participate in the event, you need to take the task "In the footsteps of an ancient relic" from

Sheara in the Spectral Expanse .

Chigrik the Thief and

Gloum the Swindler can help in the search for relics .
Of course, they will ask for a certain reward for their work.
As a reward for the
Restored Relic of the Ancients, the Great Sheara
will grant
Sheara's Reward Casket
.
Together with the chest, the warrior will receive one of the
Magic Ore
required for the quest
"Sheara's Miraculous Nugget"
.
It's time to uncover the ancient secrets from the silent depths of Faeo!