The wizards of Faeo learned to catch the souls of Superbeings and enclose them in enchanted obsidian amulets. But thieves of Faeo did not miss the opportunity and created a new trade center for themselves. Now, the time is to receive those amulets. And of course, there is no need to say what power is in the owners of these magic amulets.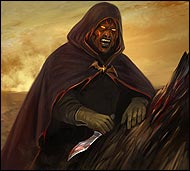 All the goods, which are required to create the magical amulet or amulet's itself, are laid out in brocade bags. Those bags have been brought to shops and now sold in unlimited quantities to everyone in the Premium Shop. In addition, those bags can be received from the events such as Magic Mirror and Luck Glow!
In those bags, you could find amulets themselves or a part of them. Also, you could create a new amulet merging 5 part of the amulets. Note that all parts have to belong to the same amulet in order to create a new amulet, otherwise you could not create it.
You can see which parts belong to which amulet from the following table.
Warriors of Faeo, hurry up to get your own magical amulet!
And may the power of Superbeings be with you!