| | |
| --- | --- |
| | Event Quest Guide |
Do you want to know more about the event quests? Feeling lost? Or maybe you'd like to prepare for the celebrations in advance?

Make sure to check out
Crackerjacks' Seasonal Events FAQ!
| | |
| --- | --- |
| | Conversation with the mermaid |
August - just the time to go fishing!
Both

Sorena the mermaid, residing at Lumirya Waterfall, and

Maeli the Mermaid of Sly Cove will gladly tell warriors what is so good about summer fishing and what a valuable fish you can catch in the last month of the summer.
| | |
| --- | --- |
| | How do you catch a fish? |

The fishermen

Nathan and

Vylis are true masters of their art, but the midges show no appreciation of the skill the fishermen have in deftly catching fish.
If you help the fishermen deal with the plague of pests, they will happily share the secret of how to catch a magic golden fish.
As you know the best mosquito hunters live in the swamp!
If you do not want to get stuck in a quagmire, trying to catch your own Swamp Toad, go and see the

Pixie, who can in two shakes convince any frog to accompany you to a more mosquito like place, or ask

Tadeuz: his kids will gladly carry out the slipper job for you.
| | |
| --- | --- |
| | Feed the golden fry |
The capricious mermaid does not want just any fish, she wants a beautiful Aquarium with Goldfish in a Diamond Aquarium. You will have to take care of that too...
The mermaid will not let your work go unnoticed and will generously reward you with unique prizes!

Quest is available for warriors of level 3 and higher
Available one time only
Reward: Fish Bones Token x300
| | |
| --- | --- |
| | No such thing as a surplus midge! |
The Golden Fish has to be fed something, so

Sorena the Mermaid and

Maeli the Mermaid are willing to exchange Midges for Fish Bones Token.
Quest available for players of level 3 and higher
| | |
| --- | --- |
| | Little Dragon Urchi greets August |
The curious little dragon Urchi is interested in what happens in the world of Feo during the event. Don't forget to speak to him and help him understand the world of Feo.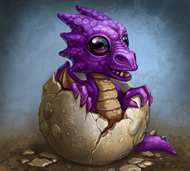 Quest available for players of level 3 and higher
Available daily
Reward: Fish Bones Token x17
| | |
| --- | --- |
| | Seasons Deck |
After using the card game you get:
Note! The card game can only be used once a day and only when the event is active.

| | |
| --- | --- |
| | Ways to get tokens |
1) One-time quest «Feeding the young goldfish»
2) Exchange of midges
3) Completing the task «Little Dragon Urchi greets August»
4) Using the 'Seasons' deck
| | |
| --- | --- |
| | Achievements |
Complete tasks and receive unique achievements.
| | |
| --- | --- |
| | Contraband |
The thieves

Chigrik and

Gloum, who live in

Glade of Dreams and

Barrow of Sadness, sell August Bag for gold and diamonds. They contain Fish Bones Token, 300 pcs.
Attention! Each bag can be purchased only once!
| | |
| --- | --- |
| | Rewards |
In Curiosities Shop at City Fairs of

Ogriy and

Khair for Fish Bones Token you will be able to acquire various goods, that are available only during this period of time.
Attention! After the end of the sale of rarities in Curiosities Shop remaining pieces of Fish Bones Token can be exchanged only for the seasonal food.
*Seasons Token are available to clan players through seasonal events at the rewards stage. A maximum of 185 tokens can be purchased by a clan per event.