Magmars
attack

ship of Squire Voldemar
, and

Humans
attack

Galash's ship
. In order to help their travellers warriors need to
detect the location of the ship with the help of magical compass
, on the daeck of which the fight has started. After that this mysterious item will teleport you to the battle, where you will fight on the side of your race, either
attacking the ship of the enemy or defending the ship of your own race.
Attention!
In fights with the captain your armor won't break, after the fights your wounds will be healed and the number of received valor points will be increased.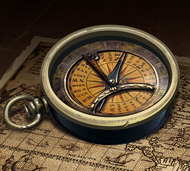 Teleport on the ship will be available with the help of special compass, which will appear in the interface of the game during the battle. The fight take place according to the schedule below:
Battles Schedule
every day

at 8:00
every day

at 12:00
every day

at 16:00
every day

at 20:00
Attention! Time in schedule is based on server time. Teleport via compass is open during 3 hours after the start of the battle.

The more victories merchant and his volunteer defenders will have, the more goods he will be able to save and bring to the continent. The more goods Ogriy and Khair will have, the lower the prices will be!