The "One-Armed Bandit" is a slot machine in the War of Dragons online role-play game. To win, you need to collect different combinations of pieces on the lines according to the rules.
The requirement is complete armor with at least green rating for your level. Also, you must have at least 5 gold.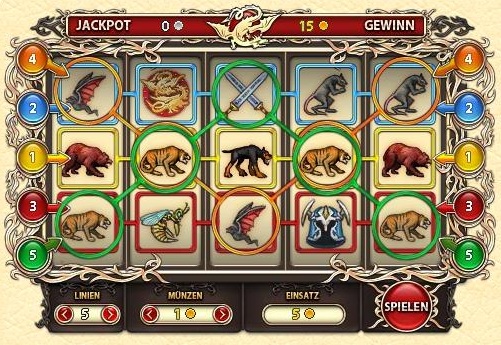 In case of multiple wins on different lines, the winnings are added.
Besides, the "one-armed bandit" offers a super game mode. To get into this mode, you need to get 2 dragon symbols anywhere on the field, regardless of the lines.

The super game consists of a field with 15 panels, three on each vertical line. By randomly flipping each row of a panel, you get win multipliers.