The time for the decisive battles at the Ancient Plateau and Plateau of Silence has come! The great dragons call on humans and magmars to fuel their hearts with courage, hold their weapons tight, and take part in the battles, that will define who will be victorious in this confrontation.

Under the leadership of

Striagorn
and

Erifarius
the powerful armies of both continents will clash in battles three times a day over the period of five days at the Ancient Plateau and the Plateau of Silence.
The Great Dragons will be watching closely over those who come together in the battle on the Ancient Plateau and the Plateau of Silence and will give some chosen ones a special power!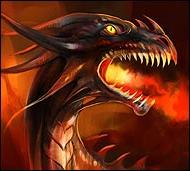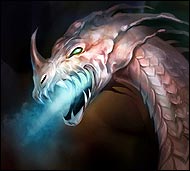 Each victory in a battle demonstrates the unity of the race, its might, and the fiery heart of the warrior.
Warriors will have a new task, «Massacre on the Plateau of Silence», as a reward for which they will be able to receive a huge number of elixirs, crystals of truth, and also Bag of Scalps
Important! In the battles under the leadership of the dragons, the warriors' equipment will have durability, that has been unheard of. It will be virtually impossible to break these items. In the meantime all the injuries suffered will be healed instantly after the battle.
Important! In order to get to the ancient plateau, you will just have to click on the special icon, that is available in every location.

Time of the battles
Every day at 10:00
Every day at 16:00
Every day at 22:00
Important! It is Faeo time shown above, for other timezones the times will differ!
Once every 24 hours at

Hells Pass and

Foothills the Great dragons in order to support the warriors and to inspire them to appear victorious, will award them with their blessing according to the score for the previous day.
| | | |
| --- | --- | --- |
| | Dragons' blessing | |

Level group

Victory

Defeat

1 - 10

11 - 20
At the main page you will find a counter, showing the number of defeated warriors from each race.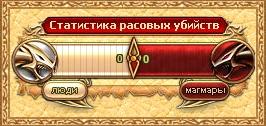 And only after winning all the fights with honour, will one of the races reaffirm the readiness to protect Faeo and the ability to oppose any adversary, earning the title strongest!